Lifestyle
7 New Dishes To Solve Your Batch Cooking Blues
by Laura Barns
5min read
Our chefs have been busy in the development kitchen cooking up seven (yes, seven!) new dishes to add to our menu this Spring. Whether you're looking for an escape from the monotony of batch cooking or a Friday night fakeaway to spice up evenings in, feast your eyes on these mouthwatering new options to add some variety to your mealtimes.
1. Tempeh Rendang Curry
Our chefs have recreated this Indonesian classic by adding an allplants twist of roasted aubergine, baby corn, cauliflower, and tempeh for extra depth. Tempeh is kind of like an unrefined tofu - made from soybeans that are fermented and packed together to set. It has a fantastic texture and nutty flavour that really adds to the aromatic spices in the curry. It's our first new dish using tempeh and we are so excited for everyone to try it. We went back and forth on the curry for this dish a lot. It's tricky to create a curry sauce that will freeze well and still be as creamy and rich as if you were cooking it to eat right away. It was challenging to get the spice balance right but we're so happy with what we've ended up with. More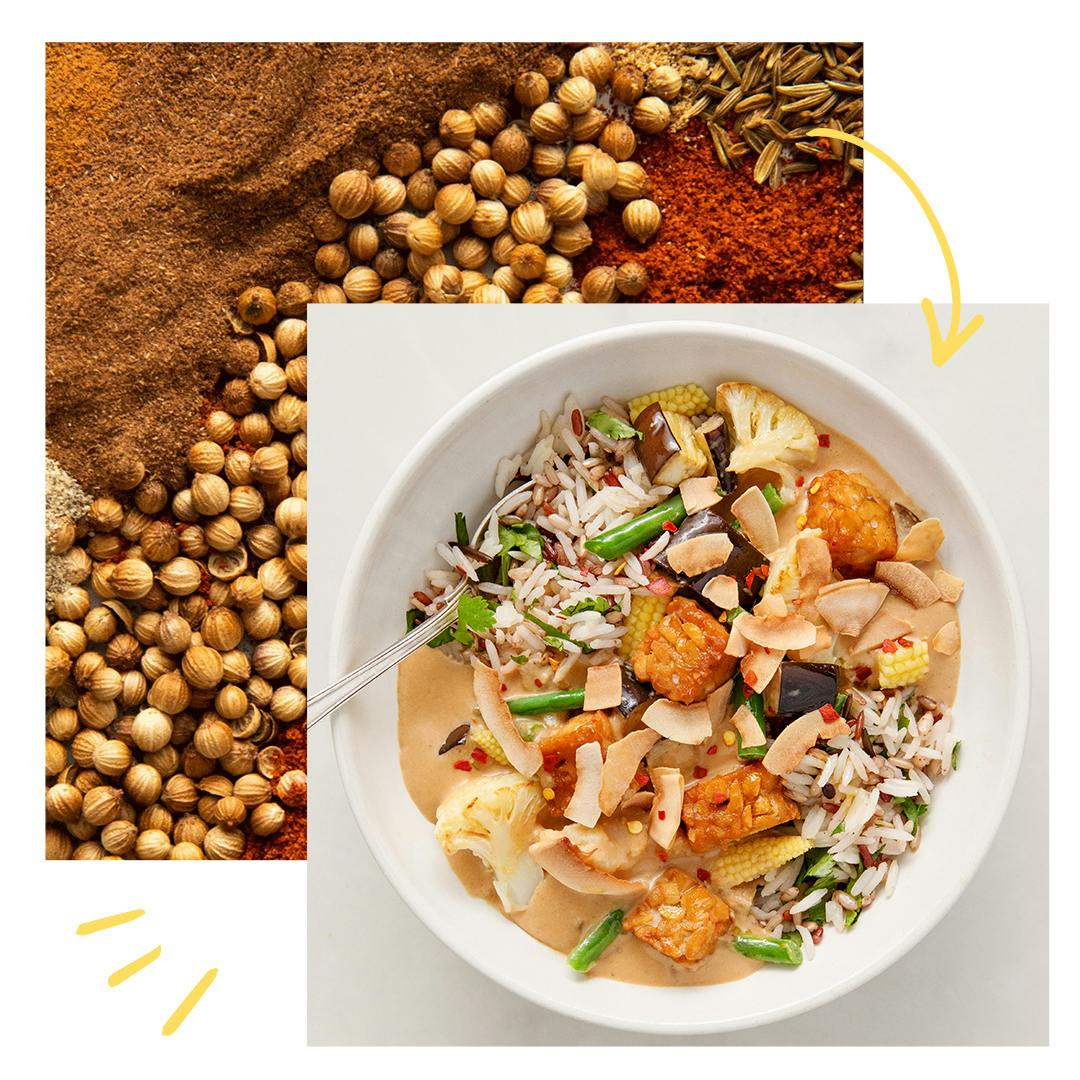 2. Three Mushroom Risotto
Because why have one when you can have three? We use porcini powder in the base of this risotto to really amp up those earthy, truffly, mushroom notes. It's made from blitzed up dried porcini mushrooms and gives such a concentrated mushroom flavour. We asked the team and lots of people who love allplants what their favourite flavours of risotto were and mushroom always came out on top. People love it. So, we made sure the mushroom flavour was really punchy by using three types of mushrooms and roasting them till lovely and deep golden brown with lots of garlic. More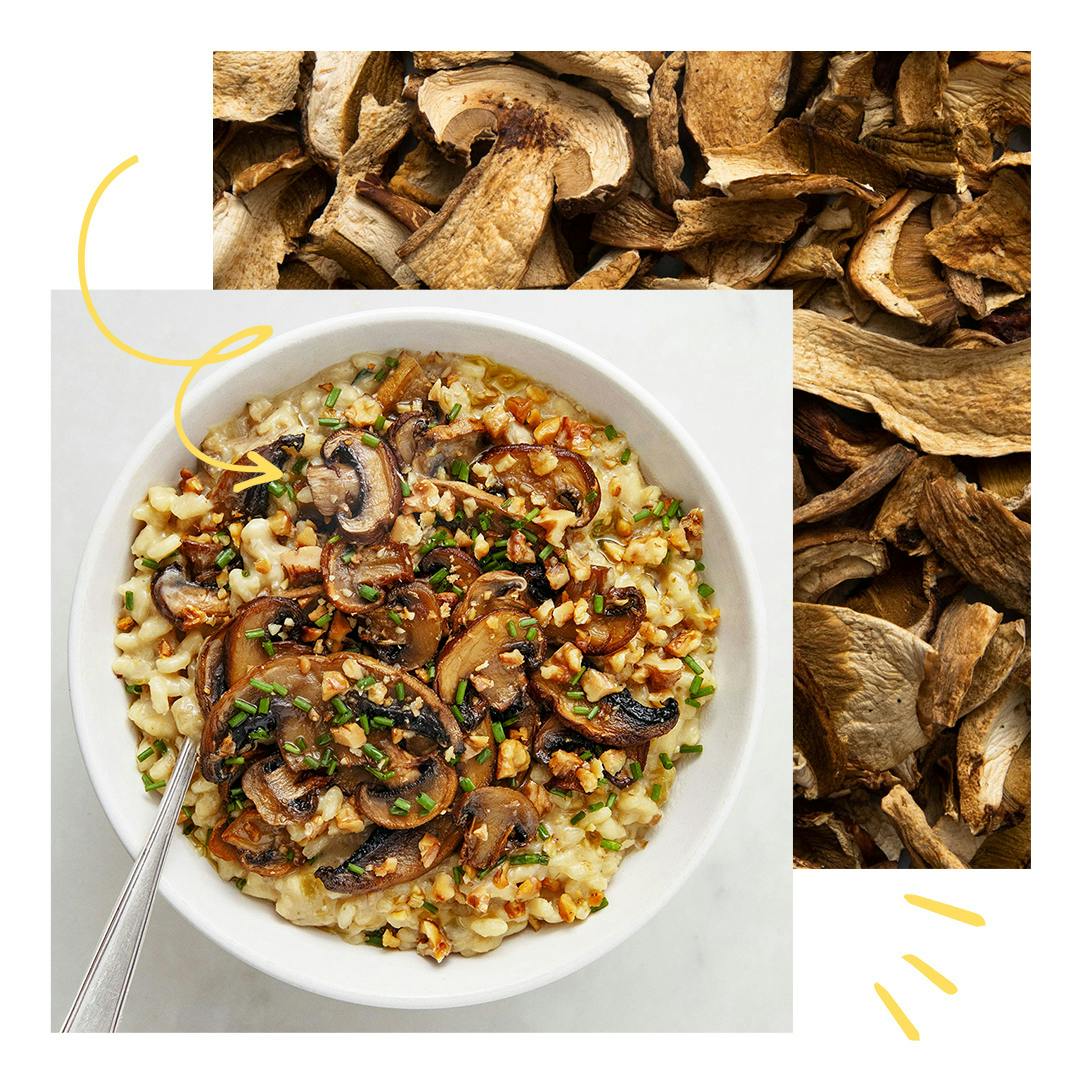 3. Golden Peanut Satay
A creamy peanut, coconut and ginger curry, with roasted butternut squash, red pepper, and broccoli, served with a red cabbage and quinoa salad. This dish is a source of Vitamin C, Iron, Protein and two of your five a day to boot. More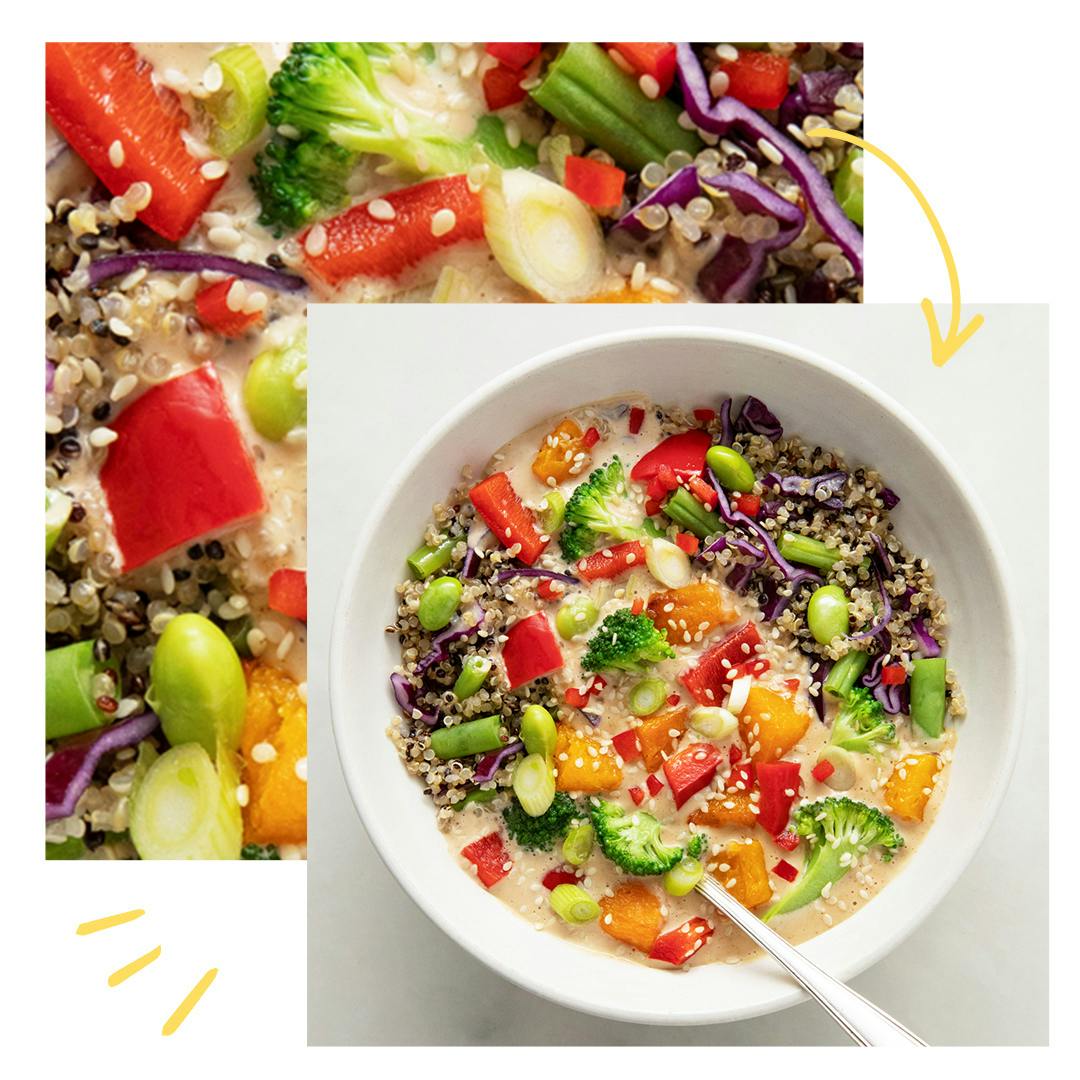 4. Sweet + Sour Stir-Fry
Silky udon noodles in a tangy sweet and sour sauce, with broccoli, yellow peppers and carrots, topped with fresh pineapple and toasted cashews. This is our fakeaway favourite. More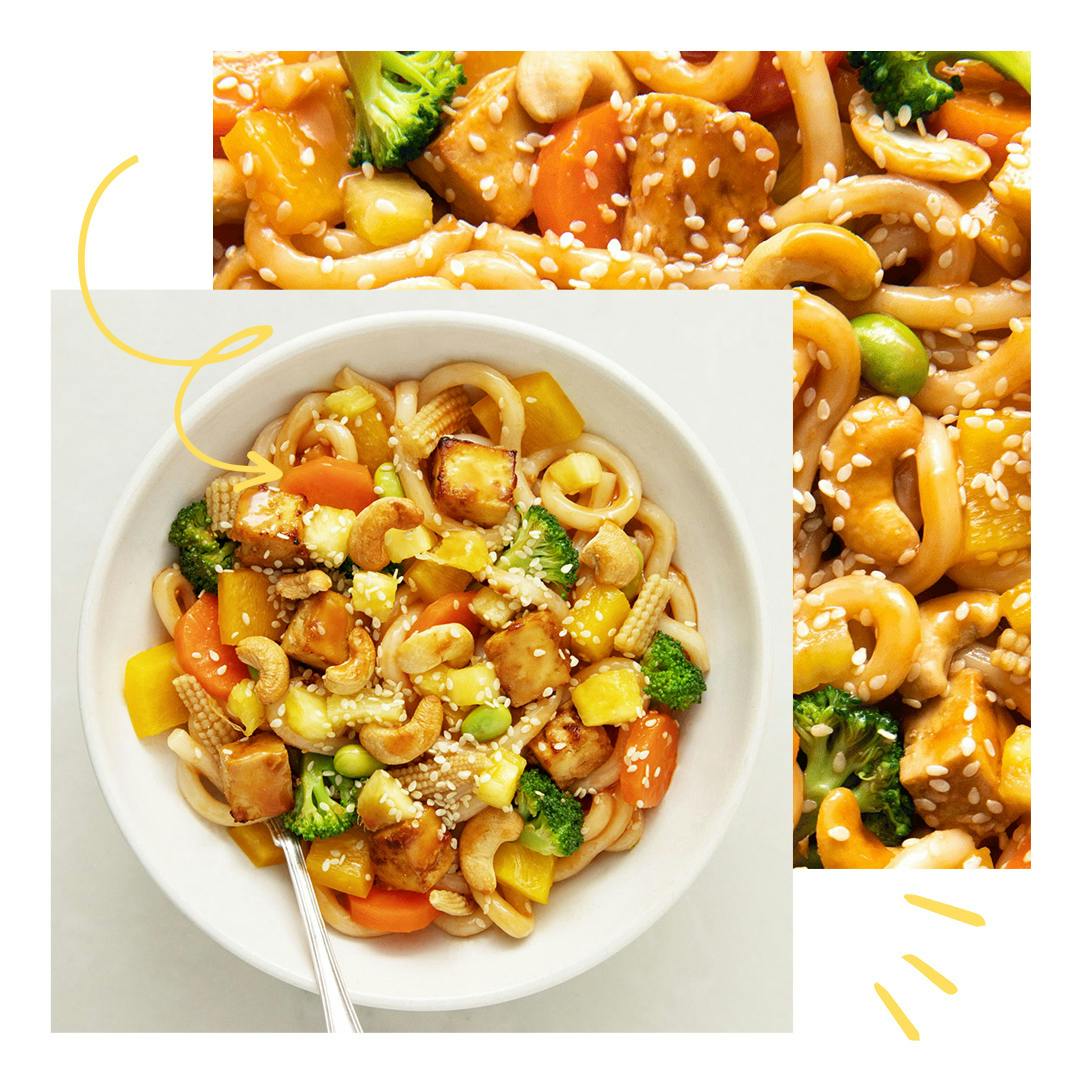 5. Roasted Veggie Lasagne
A comfort-food classic revamped with roasted aubergine, courgettes and lasagne sheets, layered with a creamy garlic béchamel, and a red tomato sauce. We make the béchamel with soaked cashews, tofu and soy milk blended with loads of nutritional yeast to make it so deliciously cheesy and golden.  The red sauce also has roasted red peppers running through it for a hint of smoky sweetness. Making sure all the layers of pasta were properly cooked took a little bit of trial and error. We had to play around with the order of layers of sauce, veggies and béchamel to make sure the dish came out of the oven perfectly, every time. More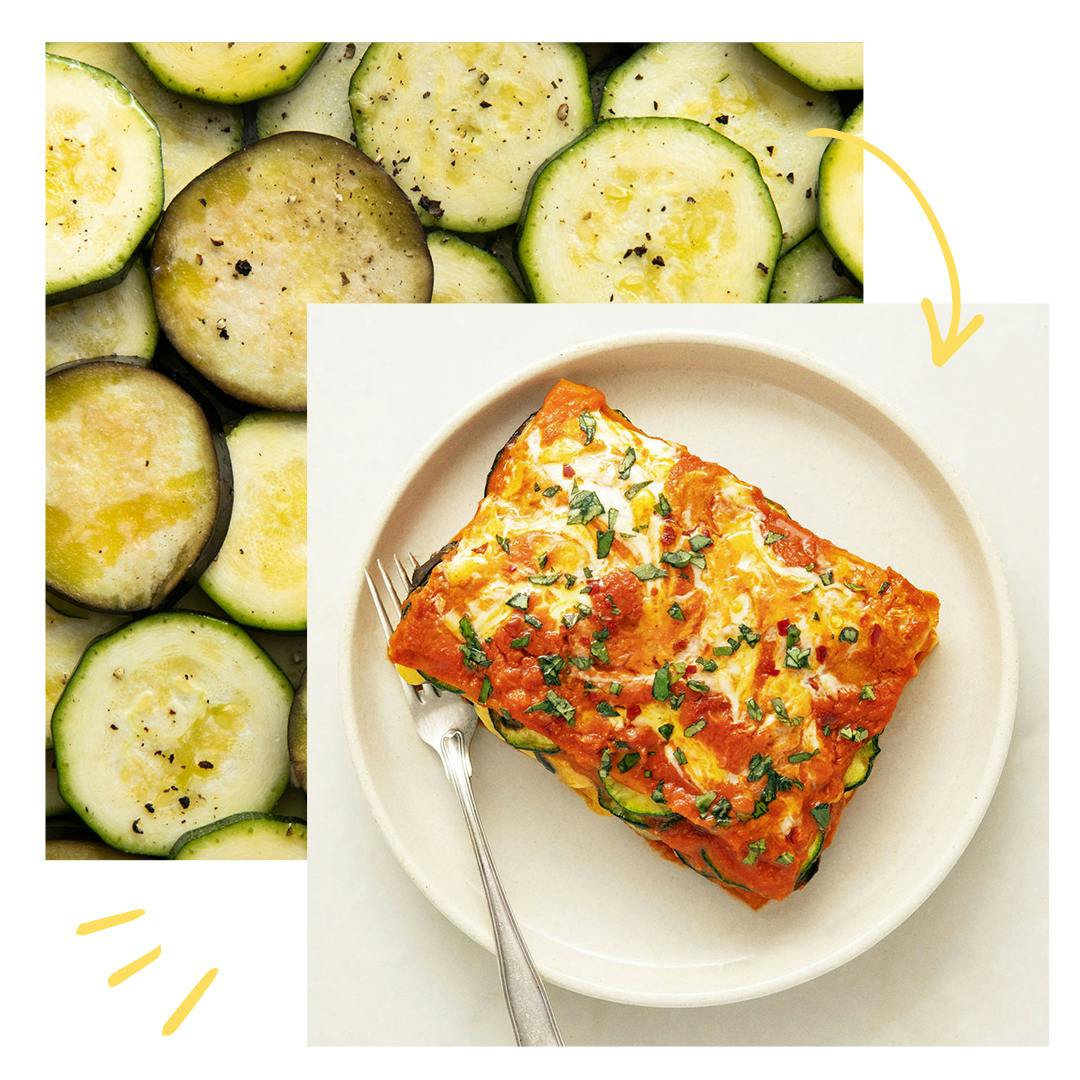 6. Creamy Pesto Greens
A vibrant medley of green beans, broad beans, courgette and peas, tossed with fusilli pasta and a creamy basil sauce, topped with pesto and walnuts for that added crunch. This dish is so vibrant and fresh! It's a delicious combination of classic Italian flavours. Pure comfort food. More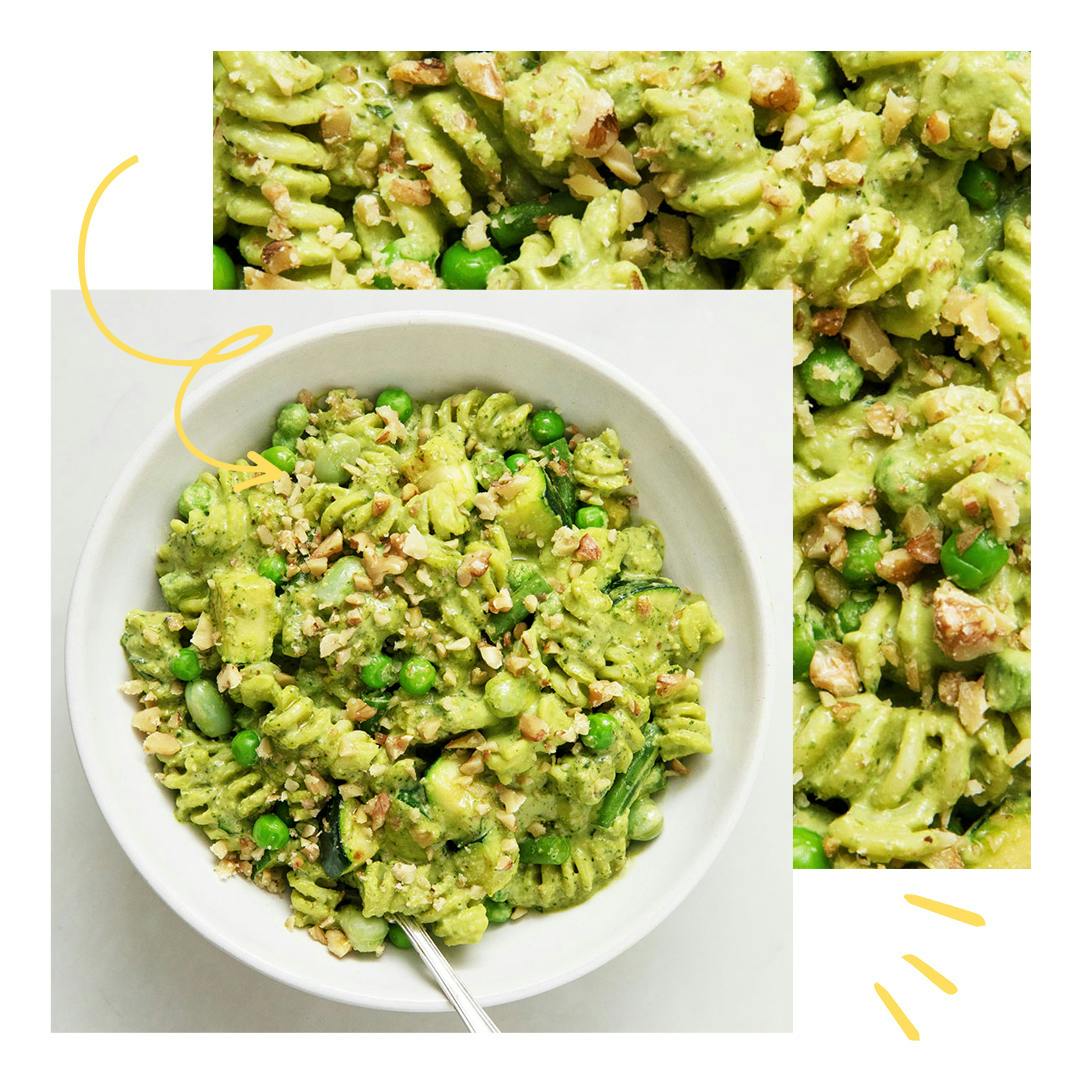 7. Thai Green Curry
We're really excited to soon be launching a new and improved Thai Green Curry. We've added fluffy, steamed new potatoes, as well as fresh courgettes and carrots. We've boosted the unctuous, creamy nature of the green curry sauce, and it's now even fuller in flavour too. This one is still in the pipeline but keep your eyes on our shop - it'll be coming very soon!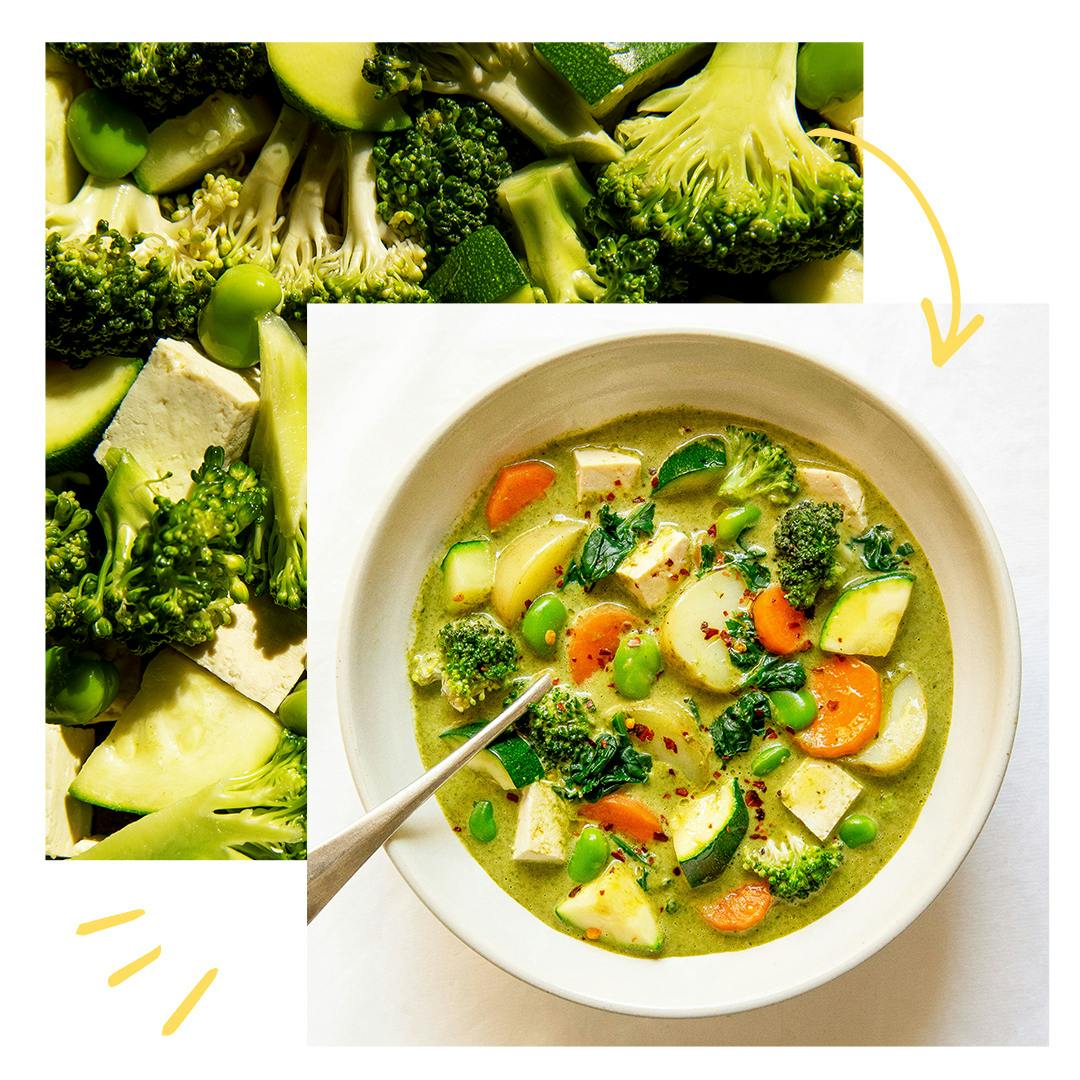 ---
By Laura Barns
Laura is our Copywriter, who is obsessed with the Hearty Roots Stew (and has been known to eat a double serve for lunch on more than one occasion). On her day off you'll find her walking her puppy Ralph, stopping off at bookshops and cocktail bars along the way. 
---
Let us take care of dinner
We help to make eating more plants easy and delicious. Fancy letting us take care of dinner? Check out our delicious meals here.
Shop now