Lifestyle
The Best Vegan Soup Recipes
4min read
As summer winds down, our favourite comfort foods change with the seasons, and vegan soups are a winning combination of nourishing, hearty and delicious. 
If you're bored of eating sad salads everyday, up your lunch game and get ready for autumn with these comforting veg-packed soups.
Vegan creamy soups
Want something decadent? Sometimes a nice creamy soup hits the spot. Using plant based milks, creams and yoghurts, these soups have got you covered when you want something rich. 
Creamy cauliflower soup with sage and hazelnuts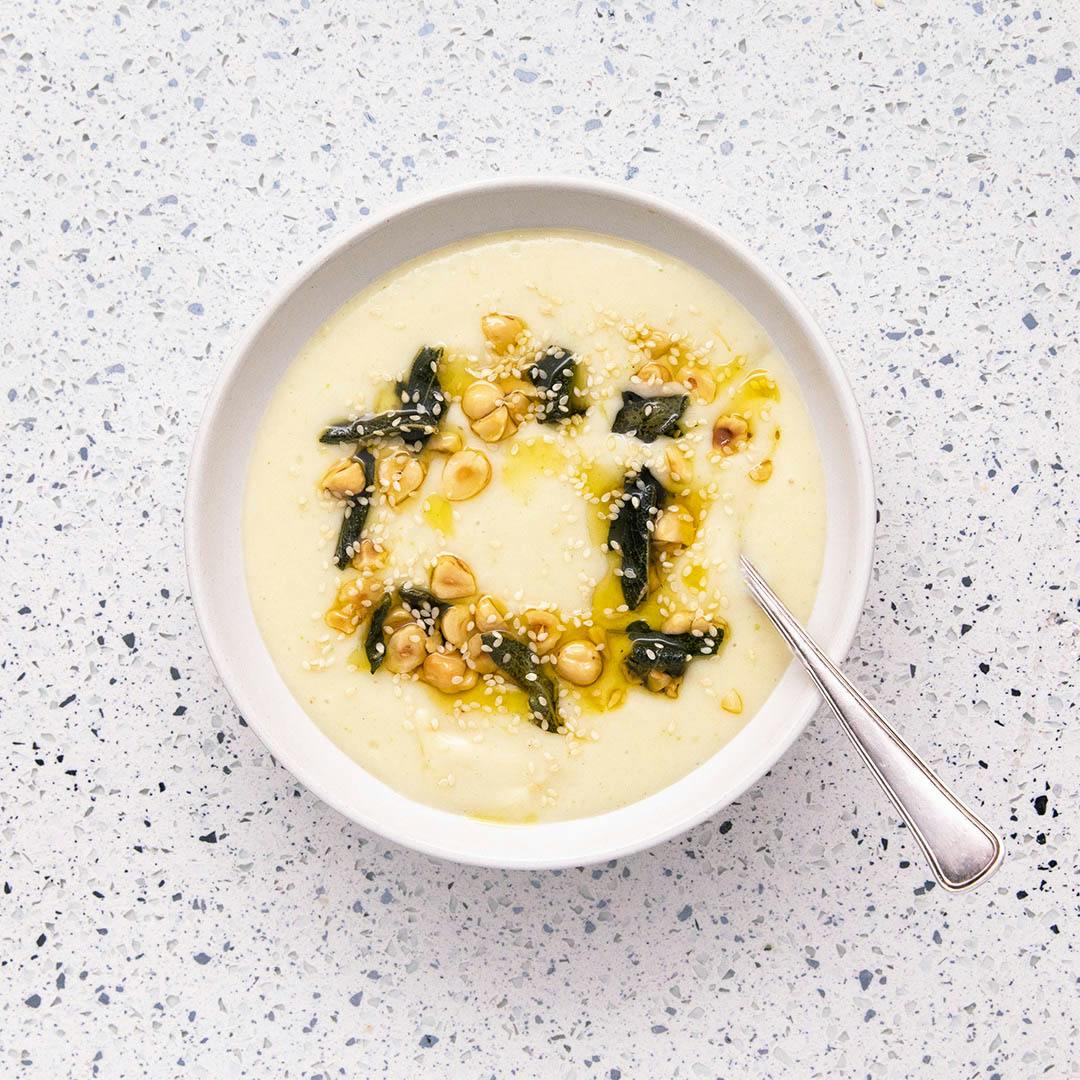 If you want a soup that plays with textures as well as flavour, this soup will become a new favourite. Topped with toasted sage and hazelnut, the soup is big on flavour and is crisp. Delicious.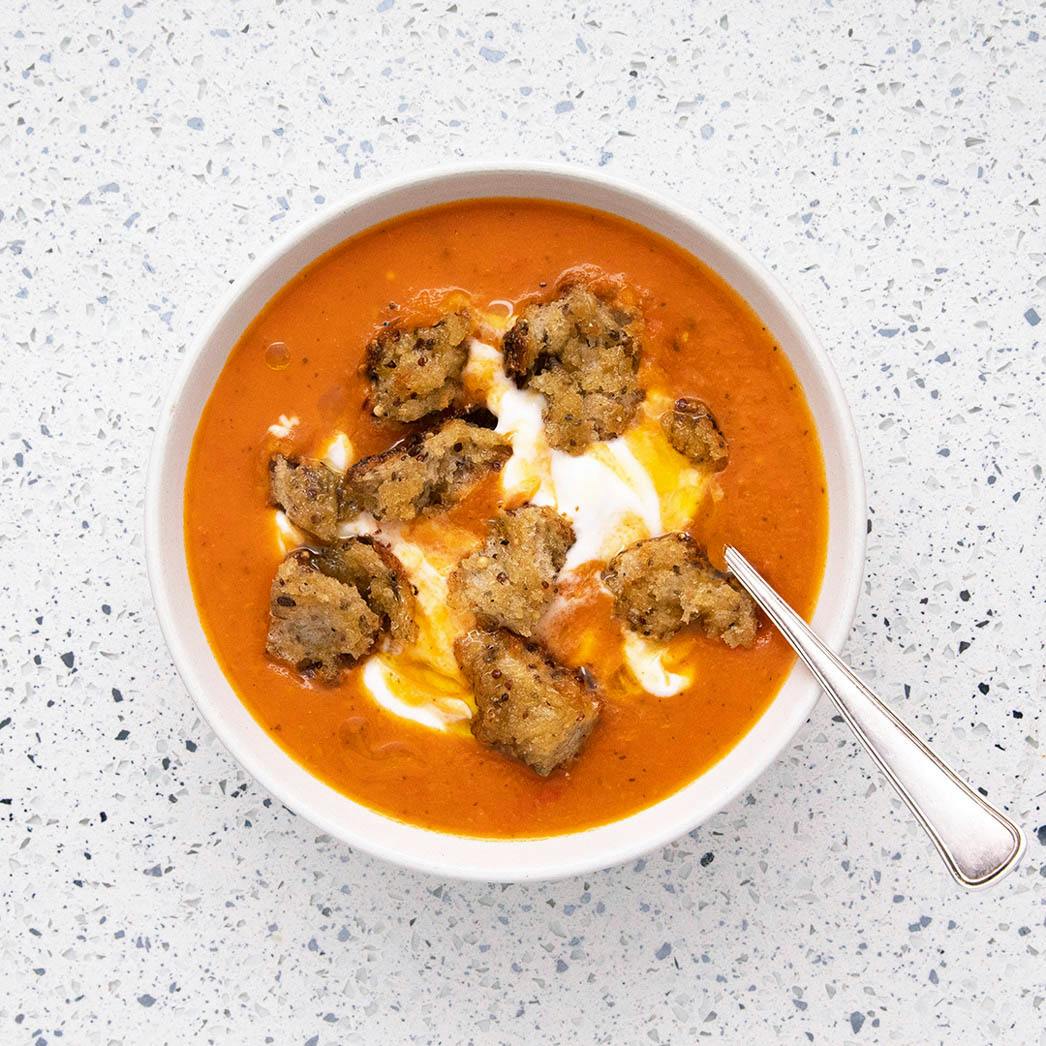 Tomato soup with a twist? Sign us up. The hit of tamarind makes this soup tangy and works perfectly with the sweetness of the tomatoes. And don't forget to add the garlic croutons!
Spiced carrot and butternut squash soup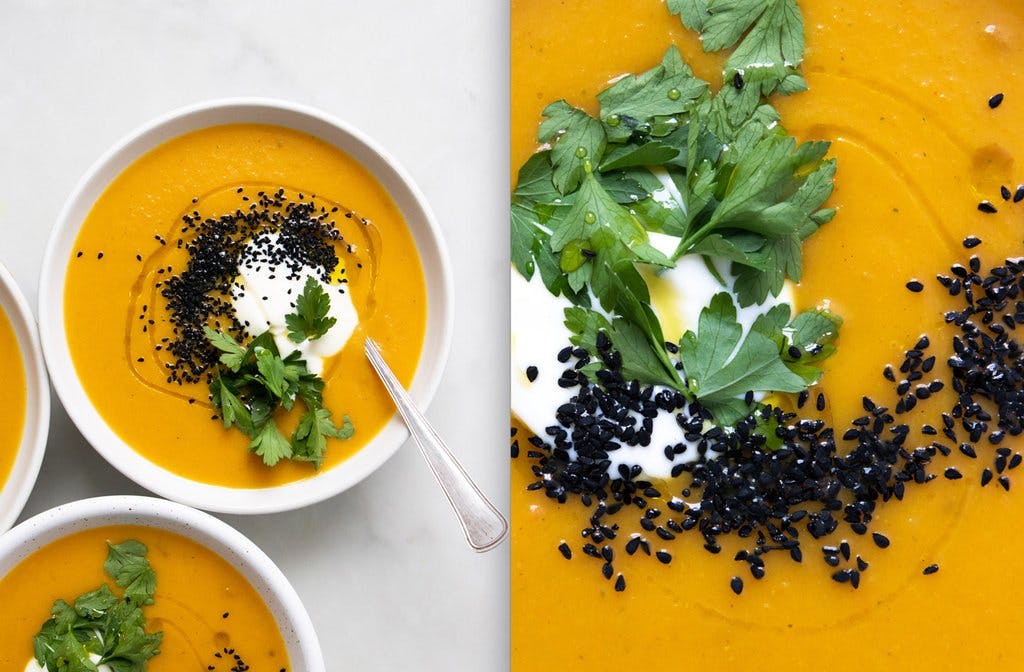 This soup is deliciously creamy and silky, and bursting with flavour. A dollop of yoghurt to make it even richer is always a good idea.
Broth-based soups
If you want a lighter soup that's still big on flavour, check out our selection of broth-based soups. Give friends, family and colleagues major food envy with these vegan delights.
Mushroom 'chicken', rice and kale soup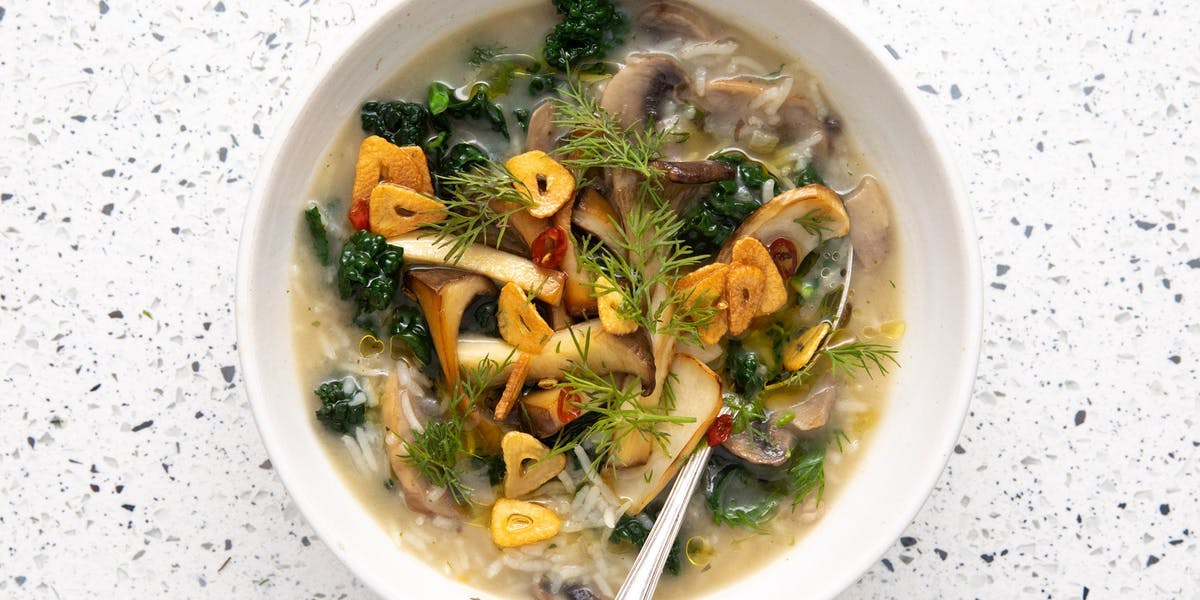 If you want a quick way to completely transform your soup, I have two words: garlic oil. And this vegan 'chicken' rice and kale soup is no exception. Rich and flavoursome, it will definitely have you going for seconds.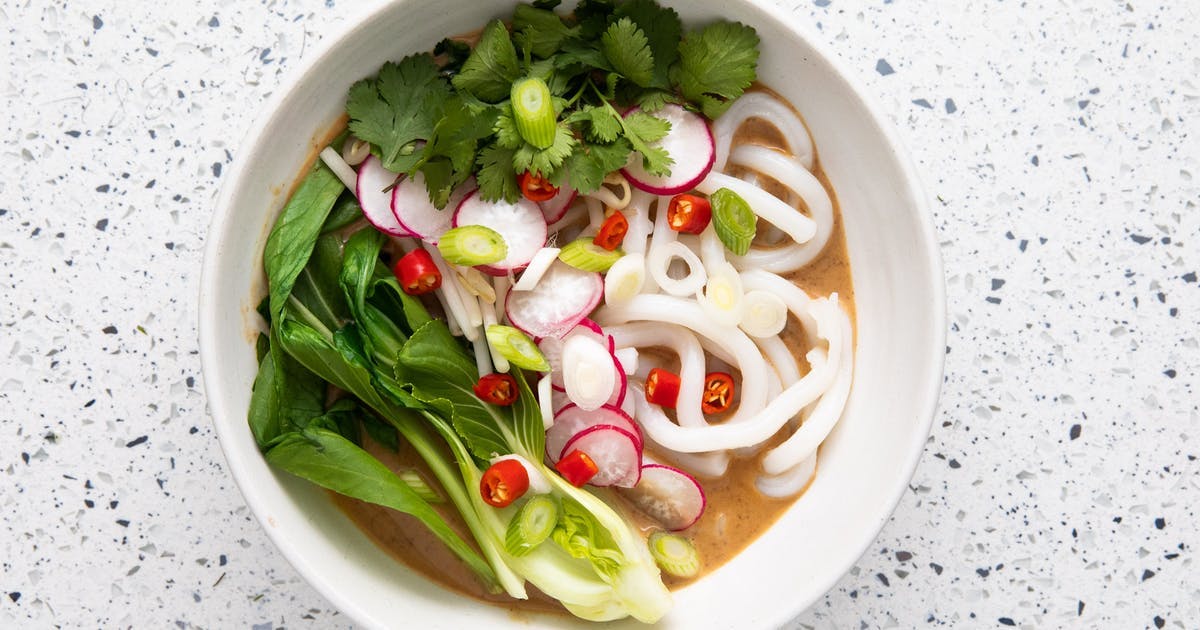 For an umami soup with a kick, try out this Thai peanut ramen soup. It tastes delicious, and its colourful veg makes it aesthetic goals when served up — have a look for yourself!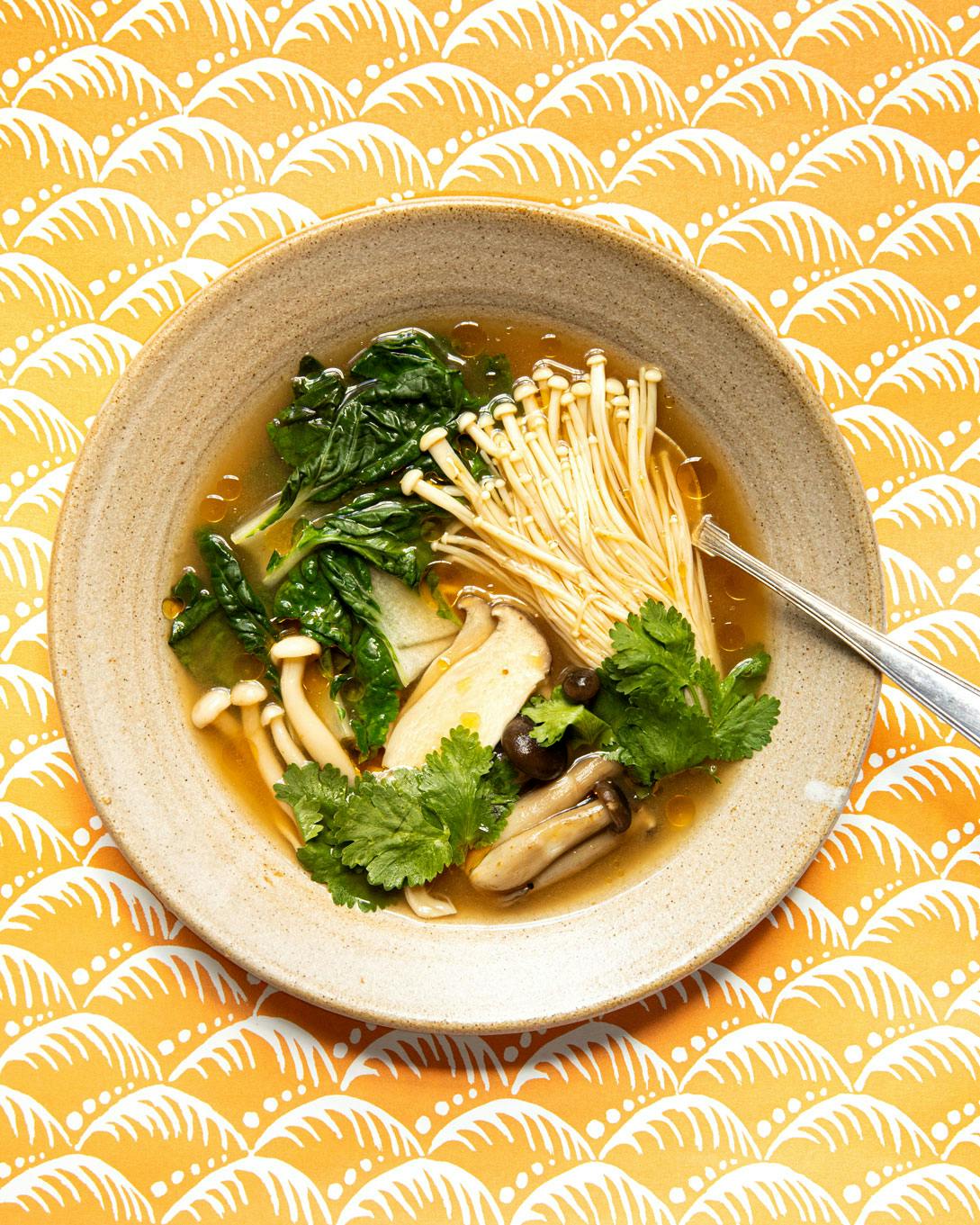 Calling all mushroom lovers! This carefully developed tom yum makes this classic soup accessible to vegans at home. This hot and sour soup is great for those fakeaway days, too.
Kimchi brown rice and tofu soup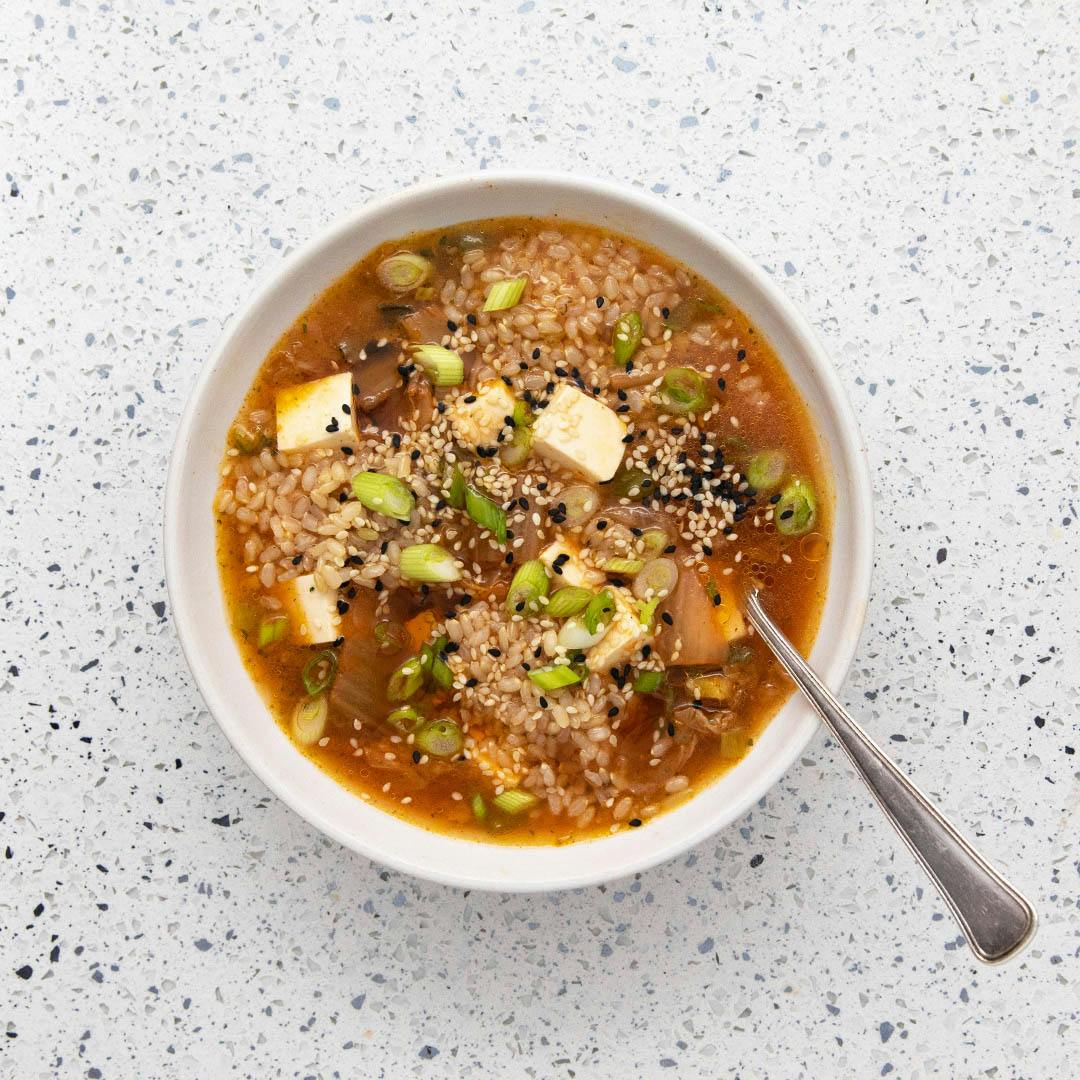 This Korean inspired soup is great for those days you're feeling a little under the weather. With barely any prep and a ten minute cook time, you can have this soup ready to serve in no time.
Winter favourites
For those days you want a meal that feels like a hug in a bowl, try these vegan warming, delicious concoctions.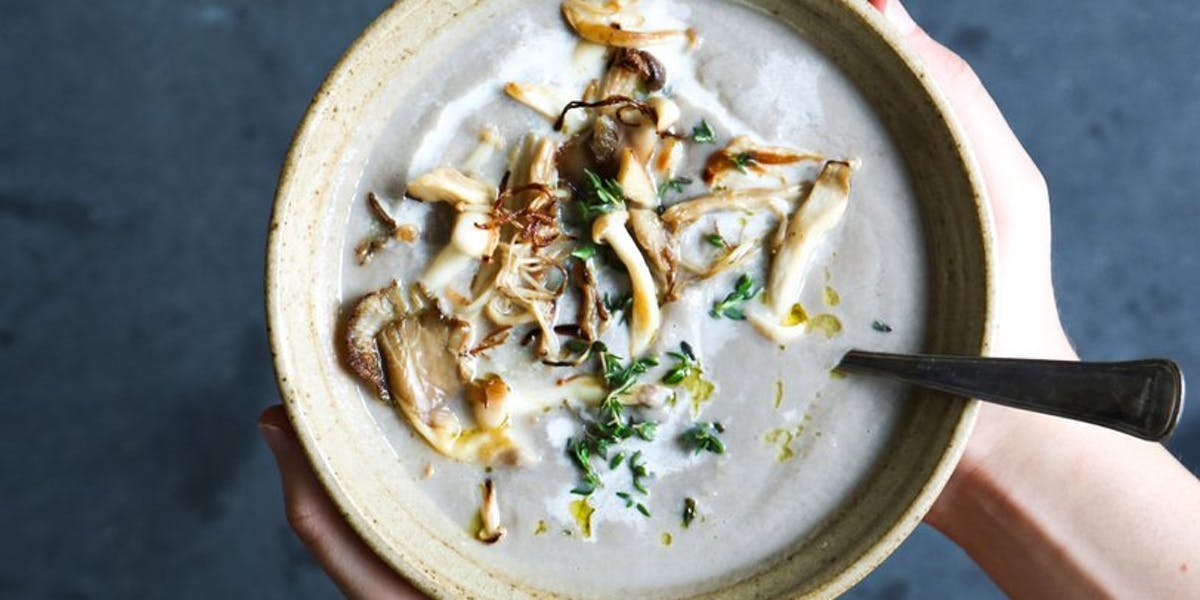 A cream of mushroom soup is a classic, but check out our veganised version featuring no cream at all. Silky smooth and rich, enjoy a bowl of this in the colder months.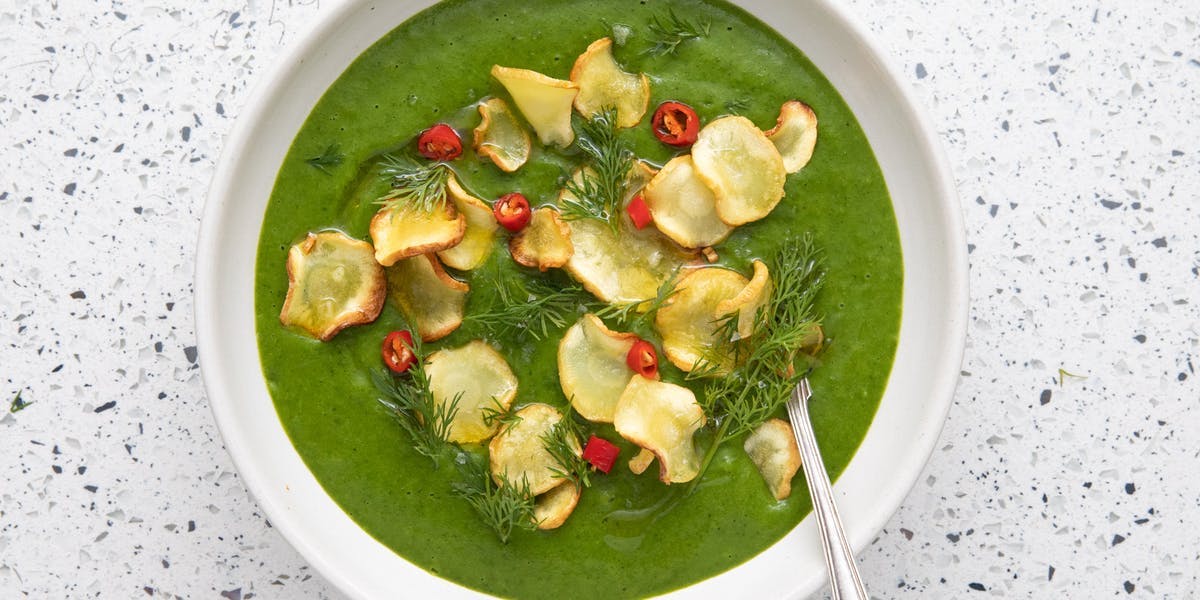 Nothing says 'winter is coming' like the mighty parsnip. This creamy dish is amazing topped with parsnip chips — but be careful not to eat them all before adding them to your soup. You wouldn't be the first.
Spiced carrot soup with garlic oil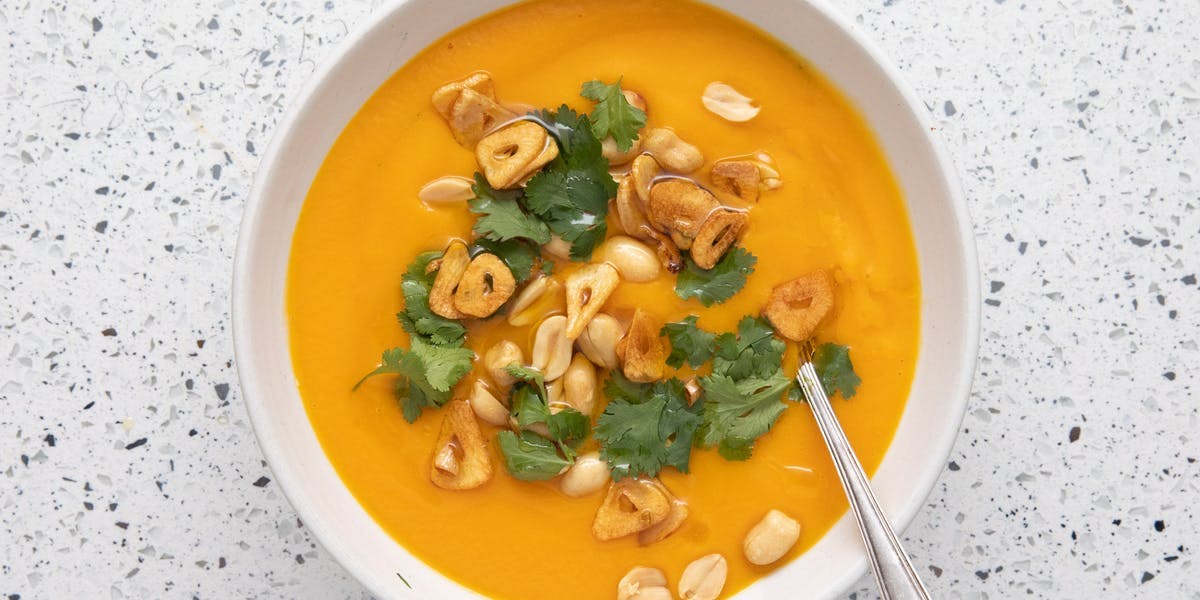 Like I said before, garlic oil. You can't fail when you use it in a soup, and this velvety and sweet soup only proves me right once more.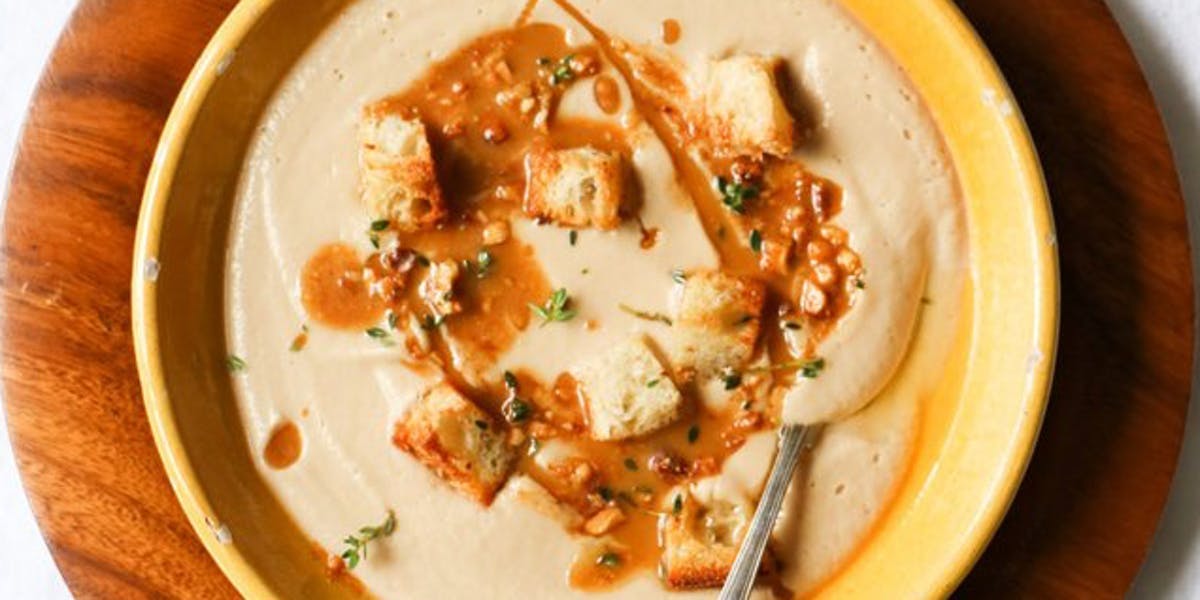 This soup is perfect for those days we're feeling a bit too lazy to cook something time-consuming. The cauliflower is roasted to give it some extra bite, and there's no need to get the stove on. Perfect for those days you want minimum effort with maximum flavour.
Cold soups
Still clinging onto summer? Here are two fresh soups that'll trick you into thinking you've got a Mediterranean break on the horizon. 
Pea and fresh mint is a match made in heaven, and this is no exception for this soup. Have this green goodness on the table in under fifteen minutes.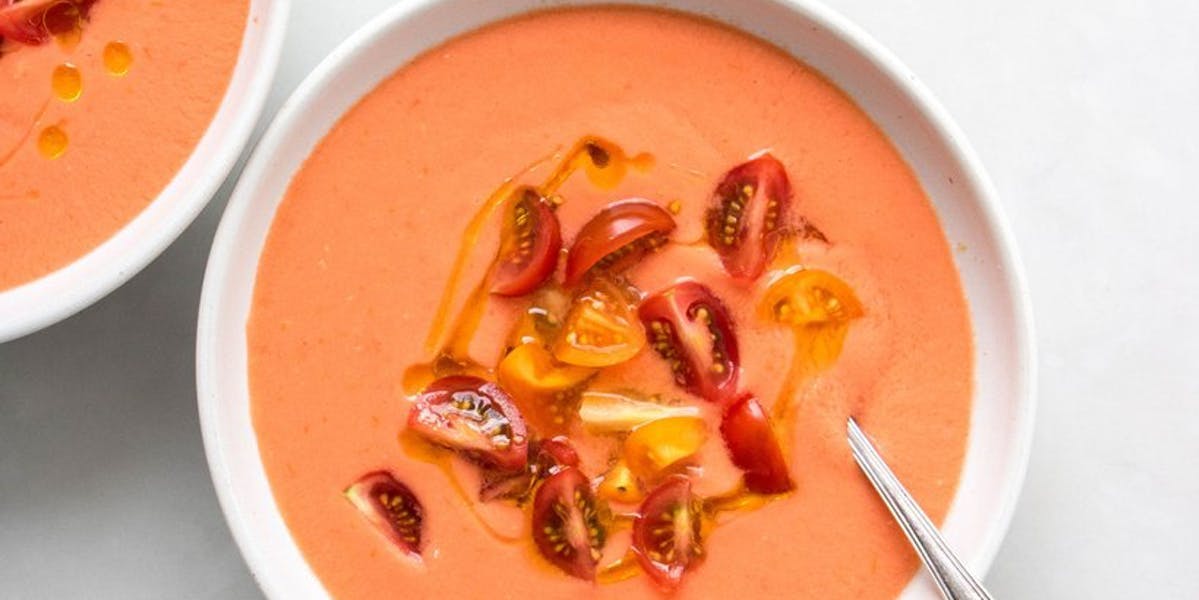 With a total prep and cook time of five minutes — yes, you heard that right— why wouldn't you make this delicious fresh number? Bring southern Spain to you with this wonderful soup.
---
by Toni Olukiran
Toni is one of our lovely Content Marketing Assistants, and when she's not writing posts about everything from Jamaican cooking to vegan champagne, she's making a Spotify playlist (she was at 200, at her last count) or playing tennis in the park.
---
MORE GREAT READS
Let us take care of dinner
We help to make eating more plants easy and delicious. Fancy letting us take care of dinner? Check out our delicious meals here.