Lifestyle
Easy Vegan Microwave Meals
5min read
If you need a quick midweek dinner without the faff (and without the washing up), look no further. Our range of delicious, chef-made vegan microwave meals are here to make it easy. Flash frozen to lock in goodness, at least 2 of your 5 a day but most importantly - ready to heat and eat in minutes.
On those busy days when the last thing you want to do is spend your evening cooking from scratch, allplants is here to help. Our range of vegan microwave meals are perfect for when you need a quick midweek meal or an easy lunch in between work calls. Best of all? All our ready meals are made by chefs, balanced by a nutritionist and at least 2 of your 5 a day - so you can eat well and skip the washing up too.
Easy Microwavable Main Meals
Perfect for a quick and easy lunch or dinner, here are some of our customer's favourites from our range of over 100+ ready made dishes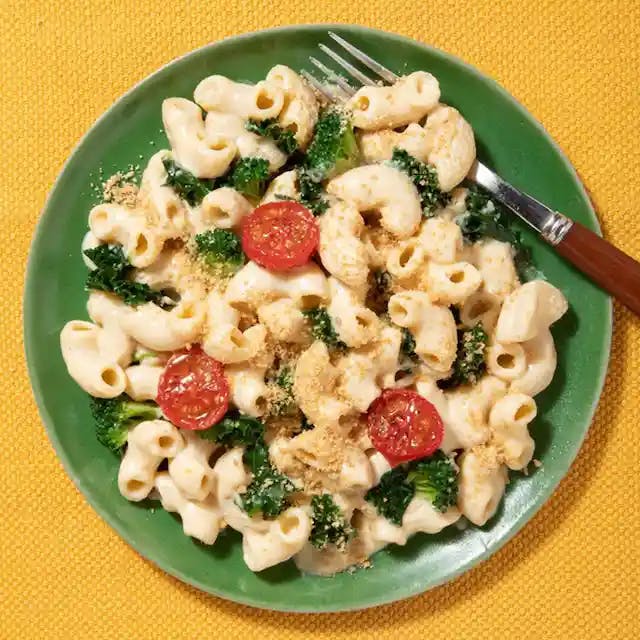 Macaroni tossed through our creamy, cheesy sauce with charred broccoli, fresh greens and a delicious toasted crumb.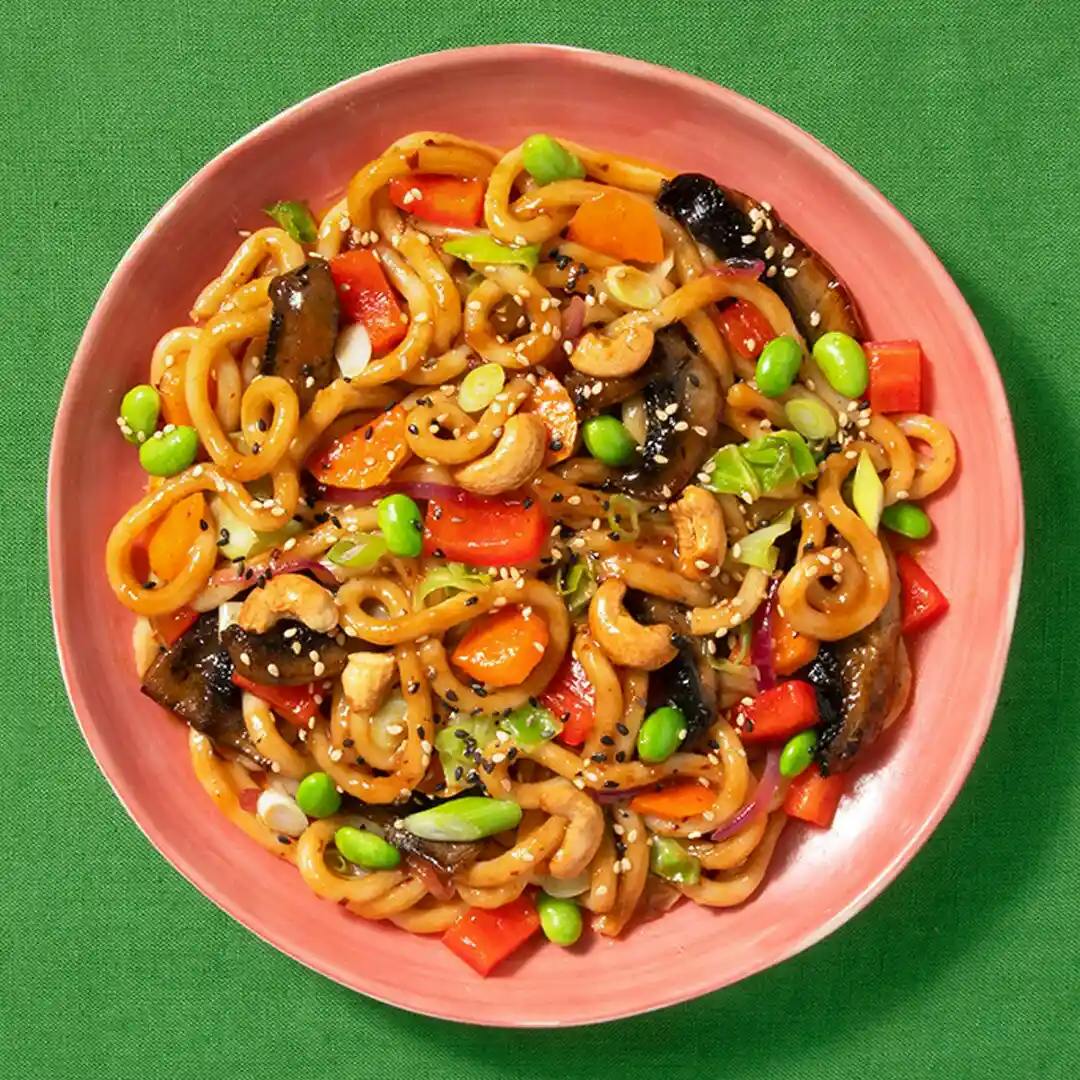 A spicy, sticky teriyaki sauce coats satisfyingly thick and chewy udon noodles, with sesame mushrooms, mixed fresh veg and a sprinkling of toasted cashews.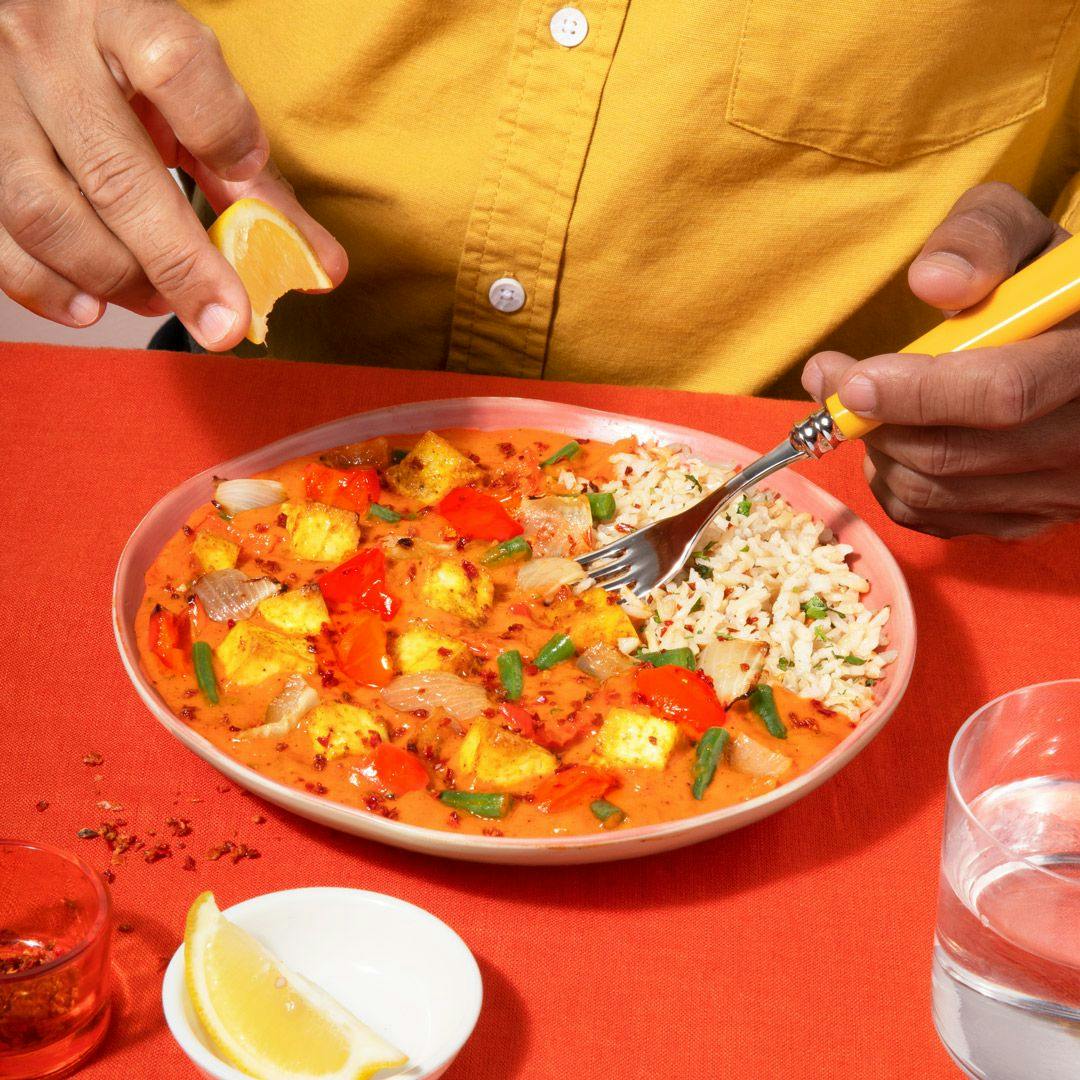 Tofu marinated in a classic masala blend, roasted with red peppers and sweet onions. Simmered in a rich creamy, tomato curry sauce and served with fluffy coriander rice.
Low calories microwave meals
Easy microwavable meals don't have to be bad for you, all of our dishes are 100% plants, 0% rubbish. However, if you are looking for a light calories meals we have a wide range of options under 450kcals. You can see the full range here or some of our favourites below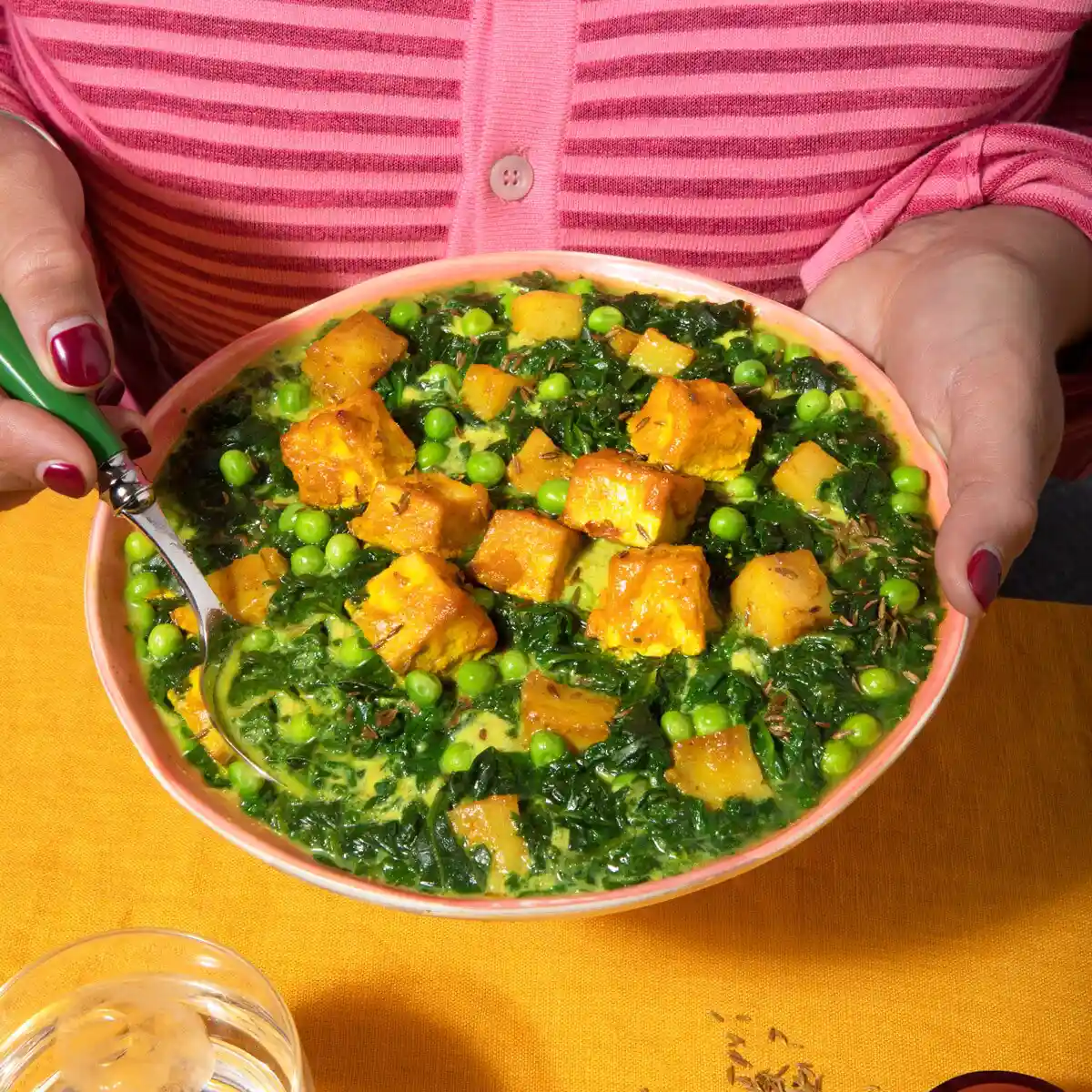 A Friday-night-favourite perfect all week long, with wilted spinach, potatoes and peas in an aromatic curry sauce plus only 361kcal and 17g of protein!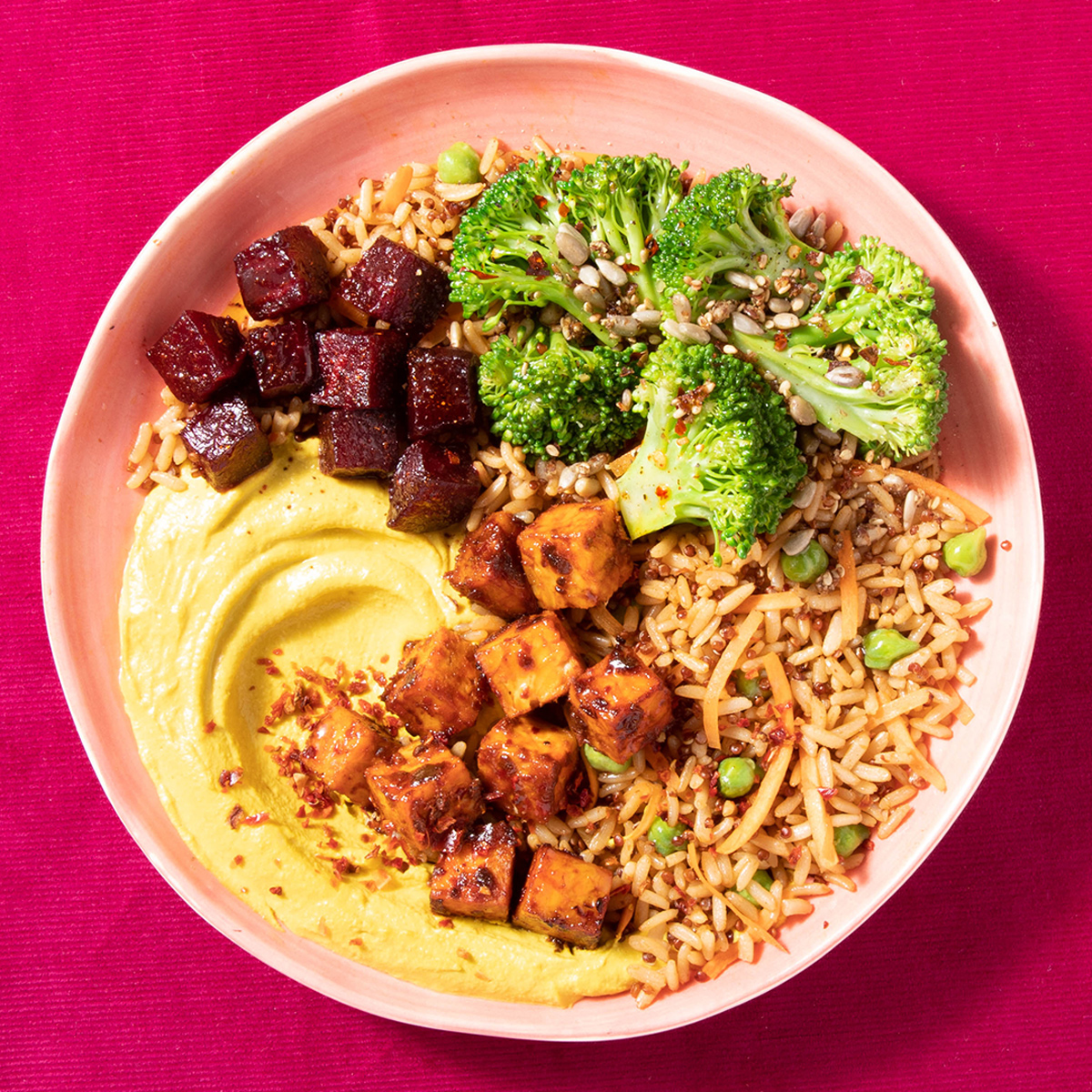 A bright and flavour-packed bowl of crispy miso tempeh, spiced harissa grain medley, garlic and chilli broccoli, roasted sweet chilli beets and a ginger and turmeric chickpea smash. Garnished with mixed seeds and red pepper flakes for extra crunch.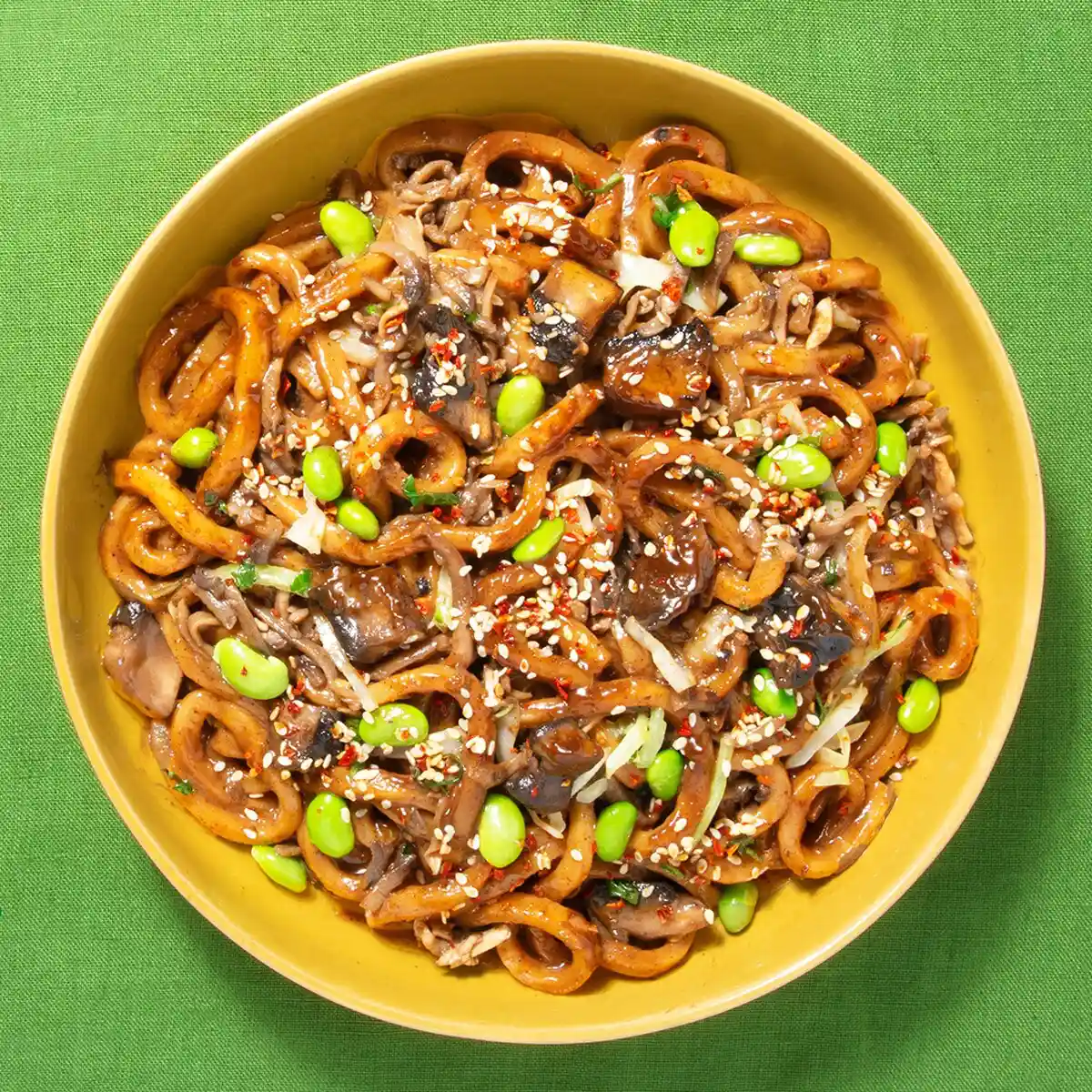 Shredded button mushrooms and udon noodles meet a rich hoisin sauce with an added depth of flavour thanks to intense porcini.
It's not just microwave main meals
Thought it was only main meals that allplants can make easy? Think again! We have a range of sweet treats and delicious breakfast pots that you can pop in the microwave on those busy mornings or whenever that sugar craving hits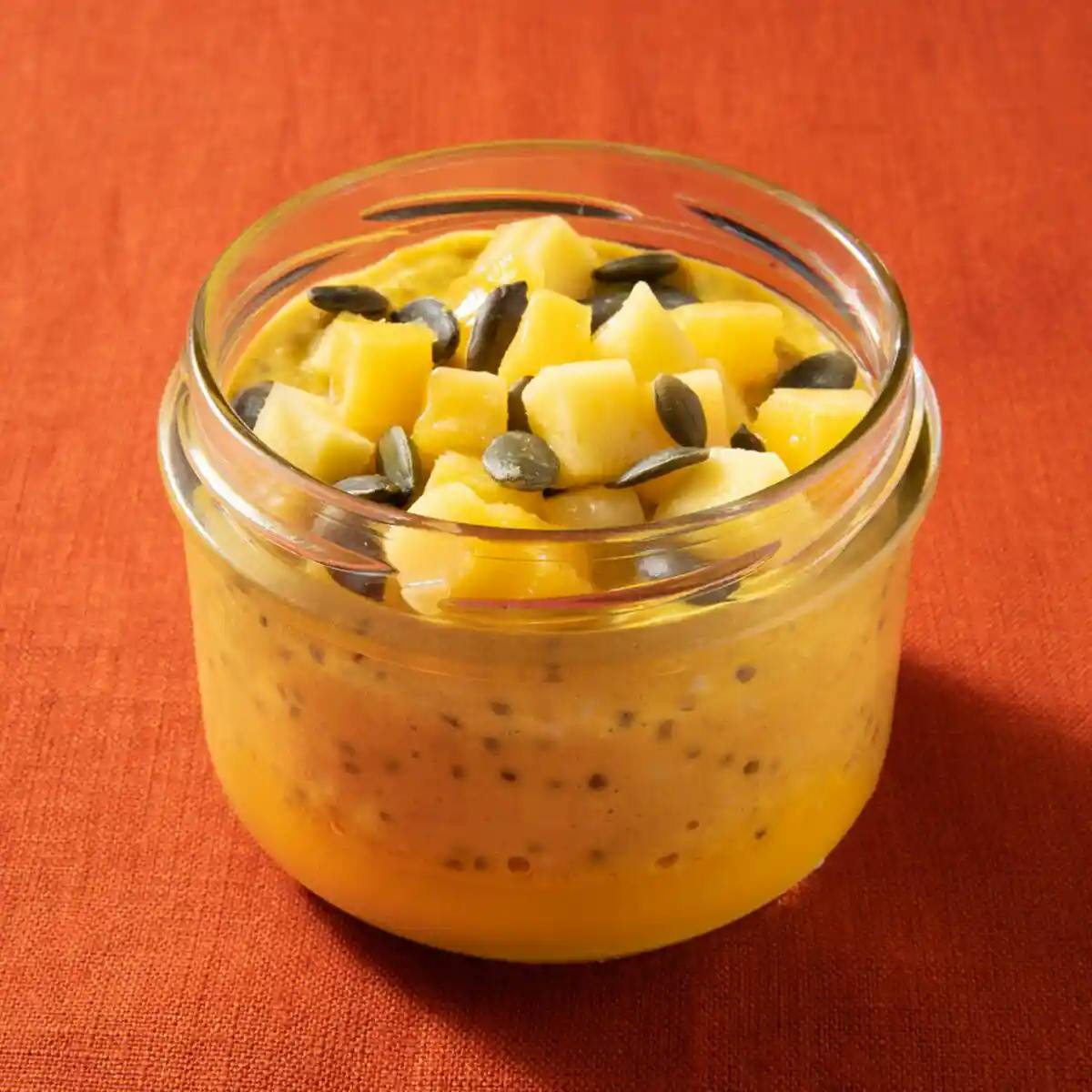 A golden blend of oats, chia seeds and spices, with mango coulis and toasted pumpkin seeds (so good it's even won a Great Taste Award!)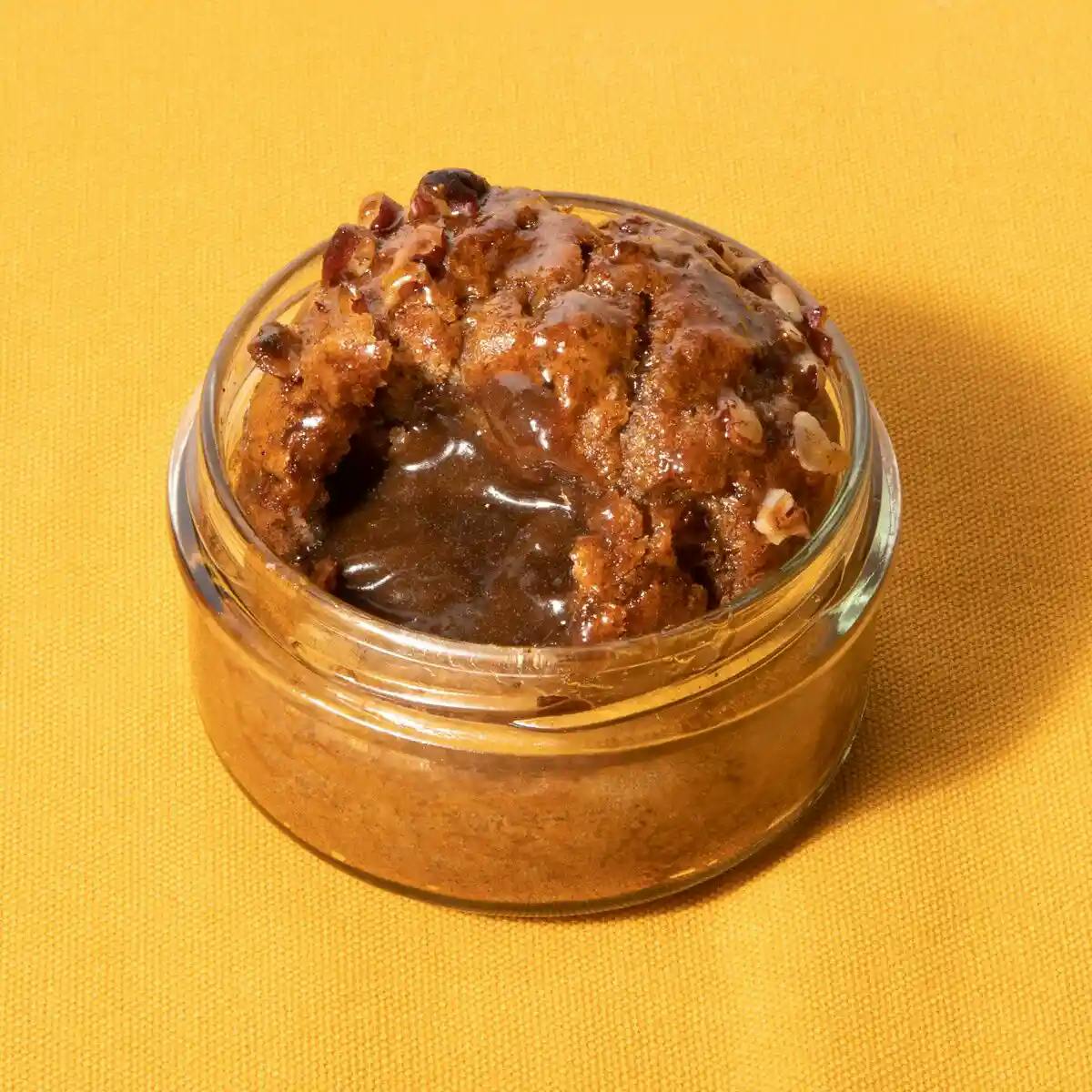 A little bit sweet, a little bit saucy, with toasted pecans and salted date caramel
You can shop our full range of the best vegan microwave meals here. Whether you're vegan, vegetarian or trying to get a few more plants into your diet, there's something for everyone in our range of over 100 chef-made meals.
---
By Stephanie Johnstone
Steph is our Art Director, lover of chai and keen wearer of yellow. She adores the Three Mushroom Risotto and anything with chilli involved. On her day off you'll find her drawing, or brewing her own beer, all of course, whilst wearing something crazily co-ordinated.
---
Let us take care of dinner
We help to make eating more plants easy and delicious. Fancy letting us take care of dinner? Check out our delicious meals here.
Shop now