Lifestyle
Flo on Meat Alternatives, Fakeaways and Our New Menu
by Emily Harris
5min read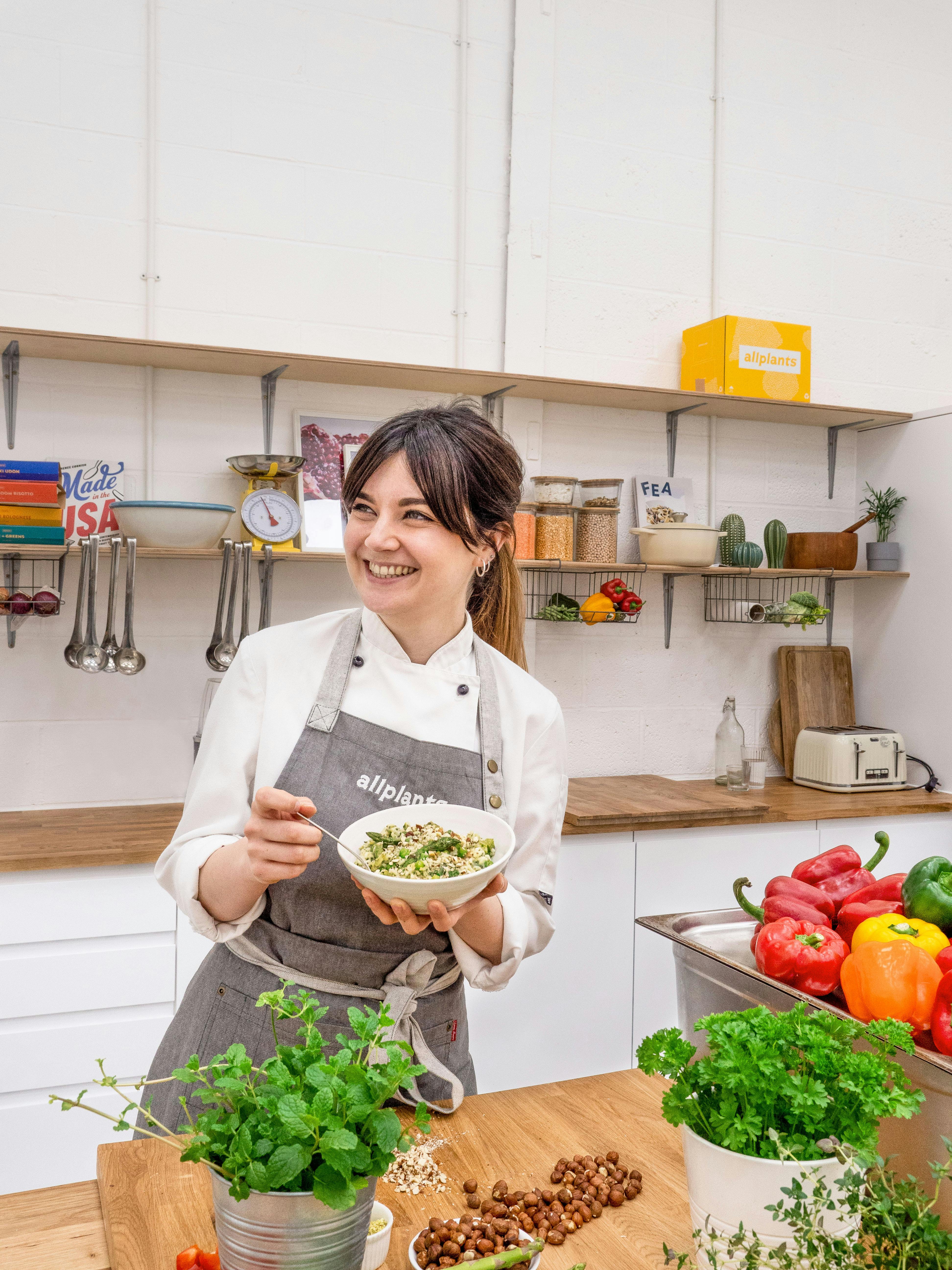 Why do you personally feel like now is the right time for our menu to become even more Flexi-inclusive? 
To inspire more people to eat more plants, those plants have to be introduced in a way that is familiar, simple, as well as delicious. The dishes that we've launched recently are familiar concepts, like our Jalfrezi (made with chickpea and aubergine instead of chicken) and our Classic Cottage Pie (made with lentils and mushrooms instead of beef). These dishes are just as, if not more, nourishing and satisfying than their traditional counterparts. In no way lacking and endlessly exciting, our Flexi-inclusive meals are super easy and comfortingly familiar. 
Why is this important for us and the values we hold as a business?
At allplants, we believe that we don't need a handful of people being perfectly sustainable, we need millions of people doing it imperfectly. We're seeing a huge amount of innovation happening in the meat and fish alternative world, and there's absolutely a reason for this. People don't want to make sacrifices or compromises – they want delicious meals that ring true to their expectations of what that meal would typically be. We're also beginning to expand and segment our menu into occasions, so there'll ultimately be something there for everyone. From a fakeaway to a grain bowl.
The power of plants is that they're so versatile and that if presenting a type of plant as if it were a form of meat has the power to inspire lots of people to eat more plants some of the time, then that's our mission accomplished. 
What was the main driver behind adding Friday favourites and fakeaway style dishes to our menu?
So imagine. It's Friday night and you fancy a takeaway for two. You can open up Deliveroo and order from your local curry house, or you can head straight to the freezer and heat our 'Chicken' Tikka Masala for under 500 calories at £9.98. We're creating these types of meals for people who want a fakeaway, so easy and speedy food can be enjoyed without the UberEats receipt.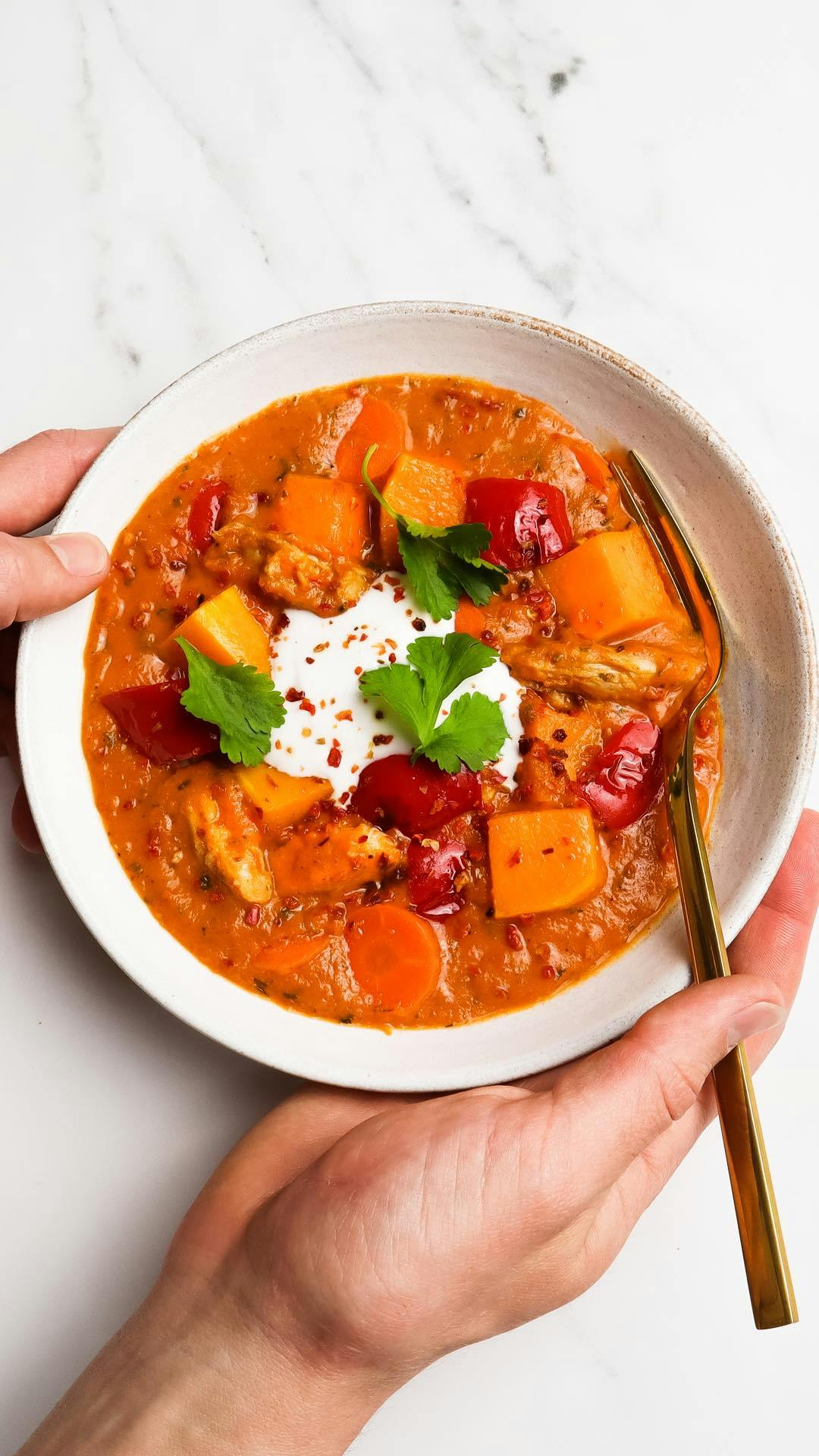 Was there a need to incorporate dishes that include meat alternatives?
There was never a need to create dishes that include meat alternatives in the same way there is never a need to eat meat. It is, rather, an opportunity to explore an incredibly exciting world of plant-based innovation. If we're resistant to meat alternatives then that means we're ignoring a whole world of opportunities.
We're also innovating and developing meat alternatives within our own kitchen, like our chorizo which is made in house. The actual need at present is to inspire people to eat more plants, and if meat alternatives are partly the answer to this, then we will 100% explore it.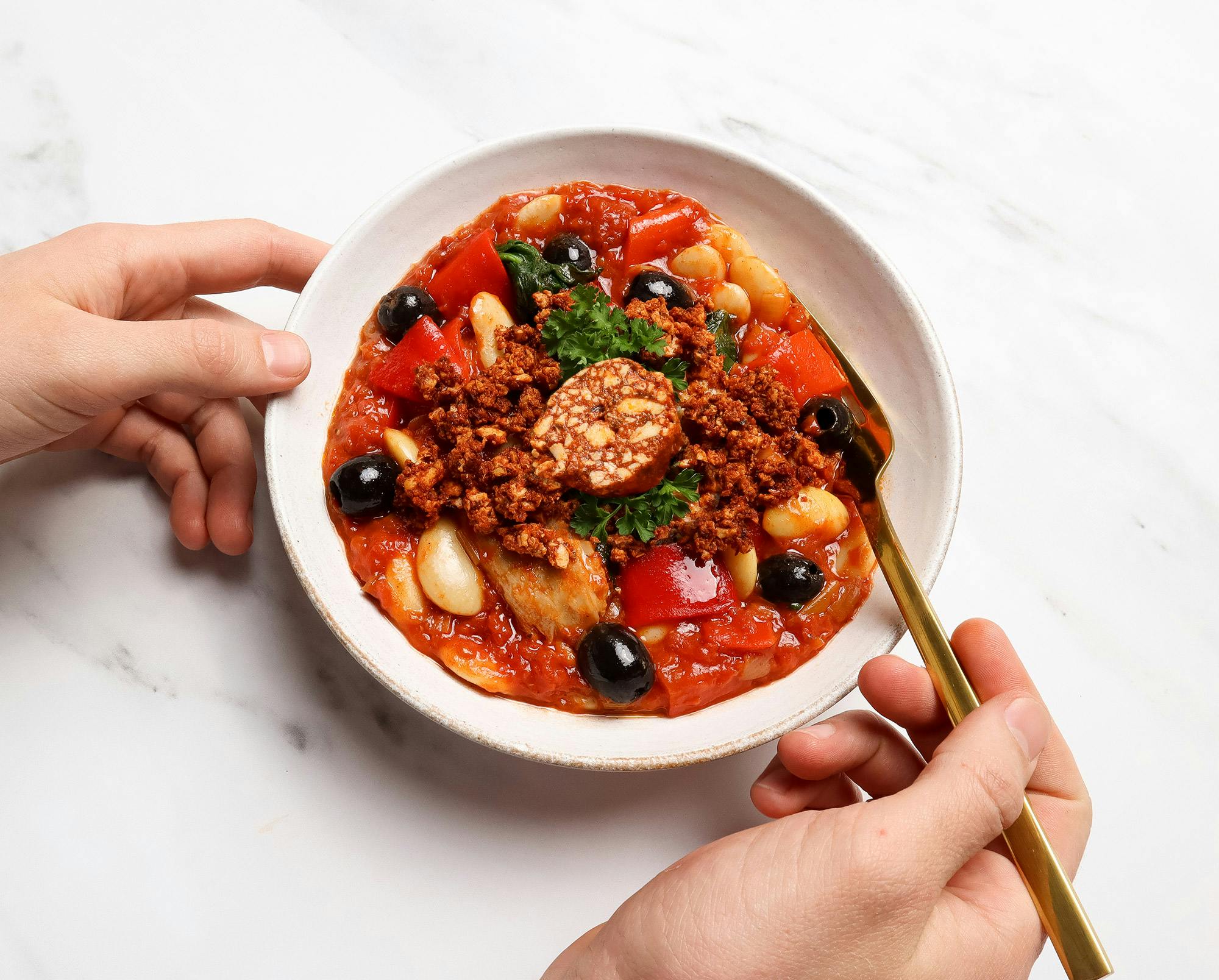 And what's your personal take on plant-based meats?
I've been intrigued and excited to see how far the plant-based meat market has come in the space of two years, (check out our lowdown here) and the absolute range in terms of similarity to meat, quality of ingredients, flavour as well as nutritional benefits that are out there. Of course, the ethics behind choosing not to consume animals is one main reason for choosing a meat alternative, but there are also so many other benefits that aren't planet focused. It's often better for your health too. 
In terms of the plant-based meats we use at allplants, the soya we source is clean label (which means it is only created out of soya protein, water and salt). And as mentioned, we create our chorizo in house.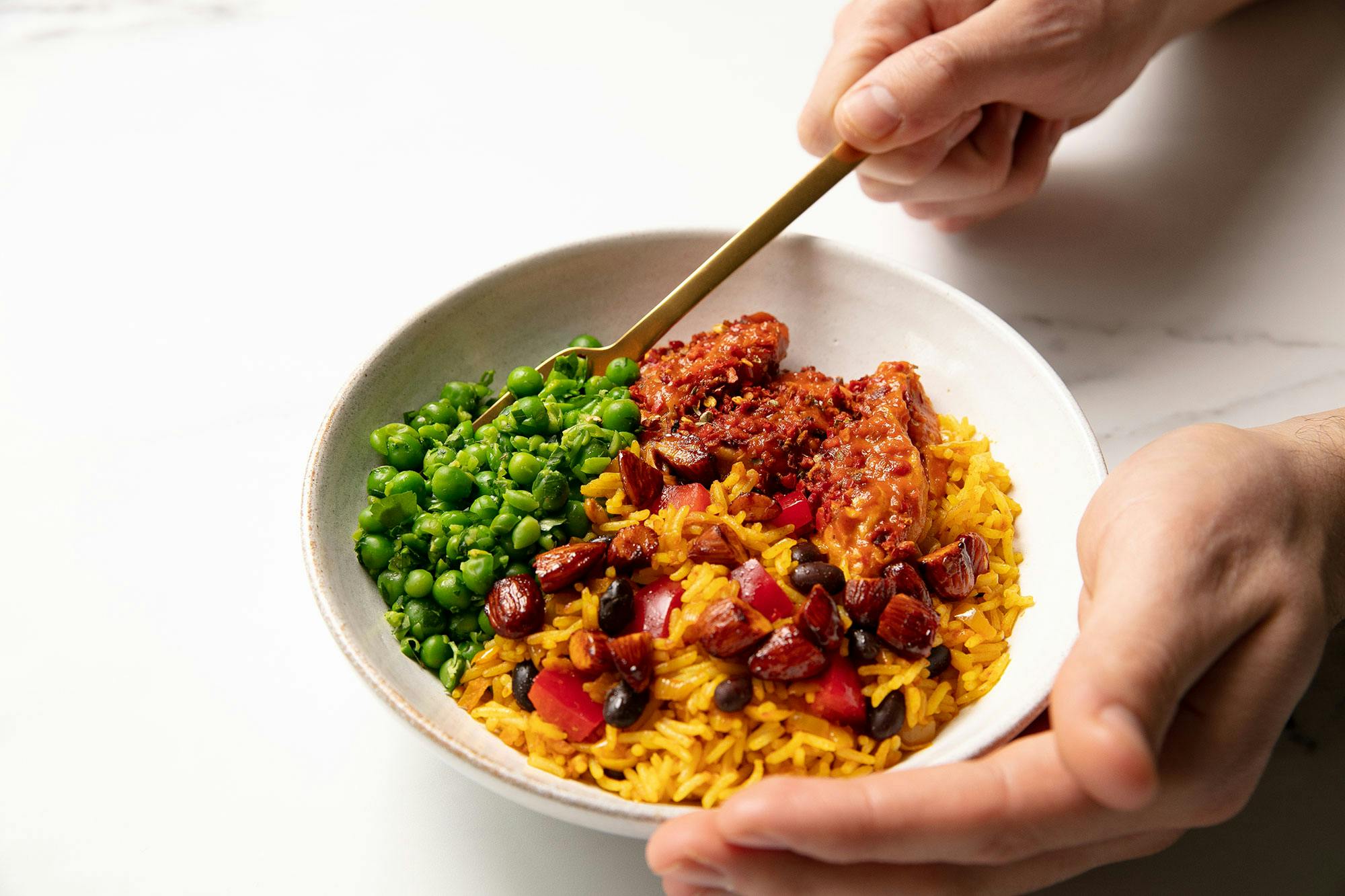 Do you think our new range of dishes will win over meat-eaters?
100% yes. Let's take different types of milk as an example. Because plant-based milk is so established within its own right now, it can sit comfortably alongside cow's milk and be presented as a consumer choice. You can choose between cow's milk, oat milk, nut milk and more. So why can't the same approach be taken to meat? You can choose chicken if that's what you want, but you can also choose soya or pea protein if you prefer. We're all about encouraging people to try it, and you might just be surprised. 
What's your favourite dish that has been released recently?
Difficult choice, but it would have to be between the Lentil + Chutney Chana Bowl and the 'Chicken' Tikka Masala. I rave about the chana bowl because it's just so delicious. I love the textures, the tandoori cauliflower, the tangy tomato and cumin. It's just great for lunch and packed full of so many different veggies. But then the masala just hits the nail right on the head every single time.
Any exciting food developments coming up for our customers and community to keep an eye out for?
I'll give you a few exciting hints because why not:
We're releasing a whole bunch of grains and specially developed rice-based sides which you can pair with your favourite curry.
After flying off the shelves and into your freezers when it originally launched, our Katsu Curry is back with a bang, and this time it will be under 600kcal.
We're also looking ahead to the festive season and thinking about what you'd like as your luxurious Christmas table centrepiece (filo pie anyone?).
Thanks so much Flo! Keep an eye out for more interviews with our chefs coming soon. Have a question for any of them? Leave us a comment below.
---
By Emily Harris
Emily is our Social and Content Assistant who you'll find at an art gallery, snapping away on her camera, or updating her Instagram with a gin in hand (so millennial).
---
Let us take care of dinner
We help to make eating more plants easy and delicious. Fancy letting us take care of dinner? Check out our delicious meals here.