Lifestyle
Big Hitters - The Best allplants Meals By Nutrient
by Laura Barns
5min read
Our amazing chefs cook up a storm in a kitchen - not a lab. So the nutritional info for our dishes comes from real, whole food ingredients, which naturally deliver a wide range of the vitamins and minerals your body needs. Our dishes pack some serious health punches, without sacrificing flavour. Each one contains 2 or more of your 5 a day, 14-28g of protein, a source of iron and vitamin C, zero preservatives, artificial colours or flavours, and zero GMO ingredients or palm oil.
That said, some naturally score higher on certain nutrients than others, so we've created a shortlist of the dishes that come out on top in different categories. Drumroll please… let's take a look at the winners.
Highest Protein Content
27.9 g per serving
Macaroni tossed through our creamy, cheesy sauce with charred broccoli, fresh greens and a delicious toasted crumb.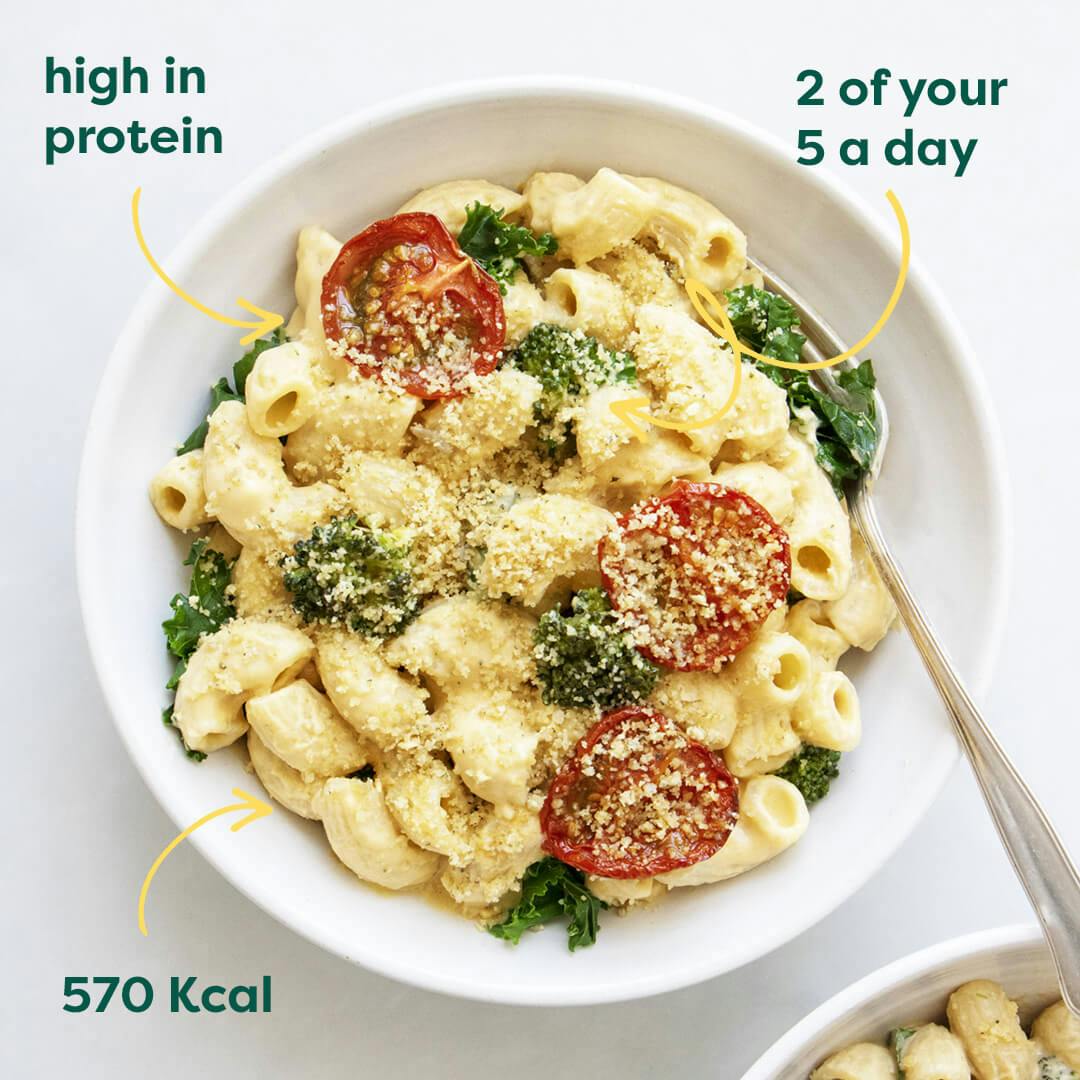 Highest Vitamin C Content
74.5/95% mg/NRV per serving
Smoky black beans folded through a ground chipotle chilli, topped with sweet peppers and our crunchy coconut cornbreads.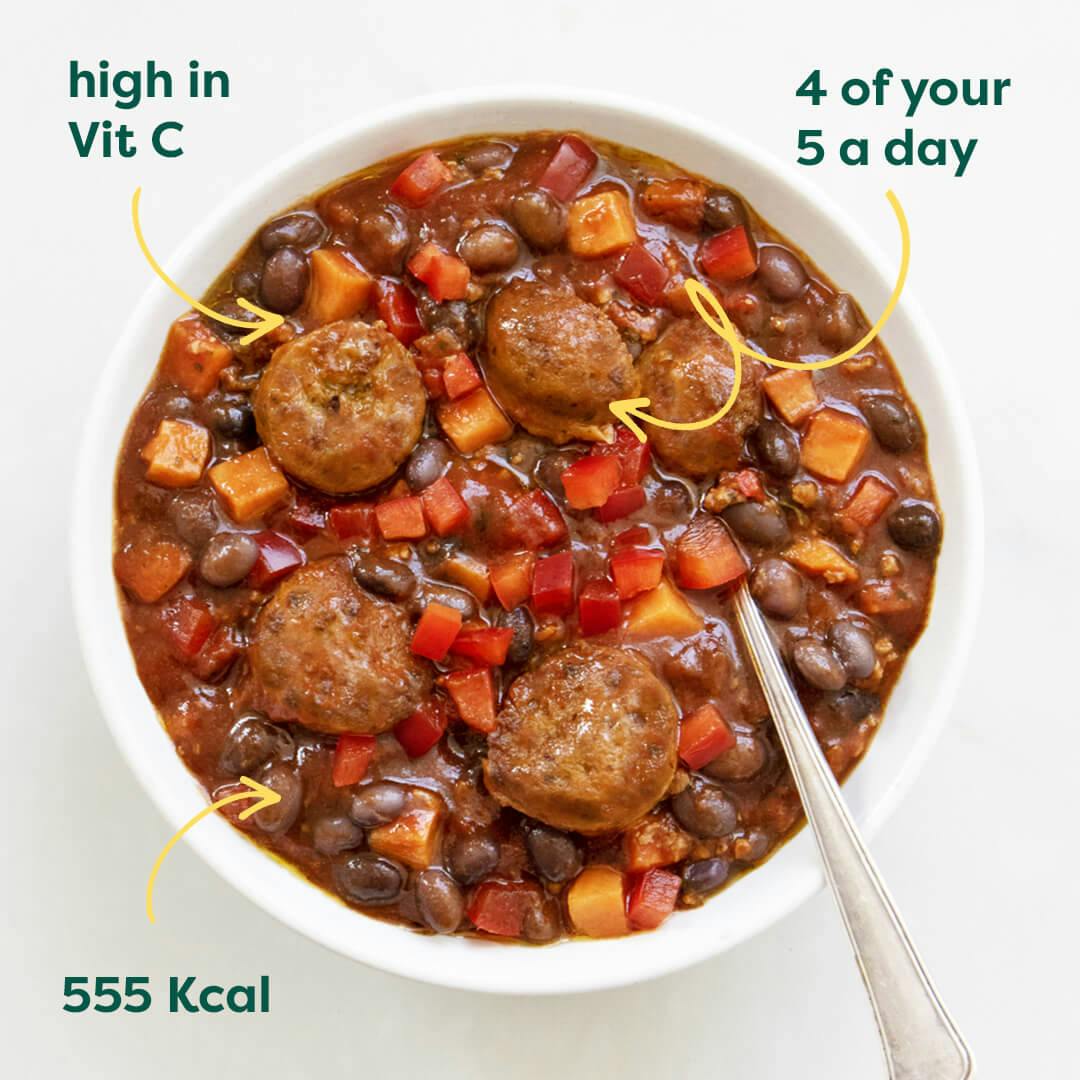 Highest Fibre Content
18.9 g per serving
BBQ jackfruit with Tex-Mex rice and smoky refried beans, topped with fresh pineapple salsa and tofu queso fresco.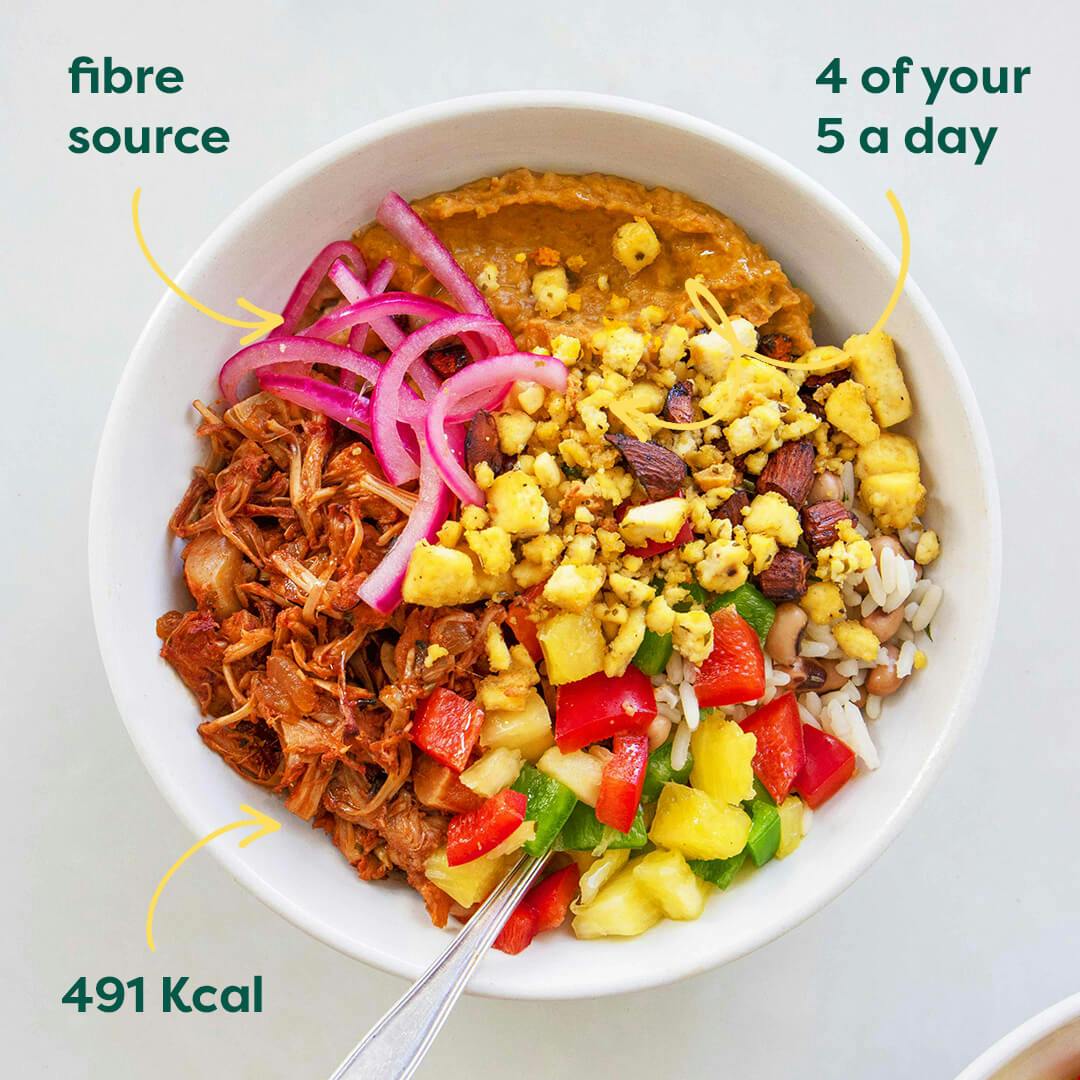 Lowest Sugar Content
7.8g per serving
A light and creamy carbonara sauce tossed through rigatoni pasta with smoky pancetta mushrooms and a crisp almond parm crumb.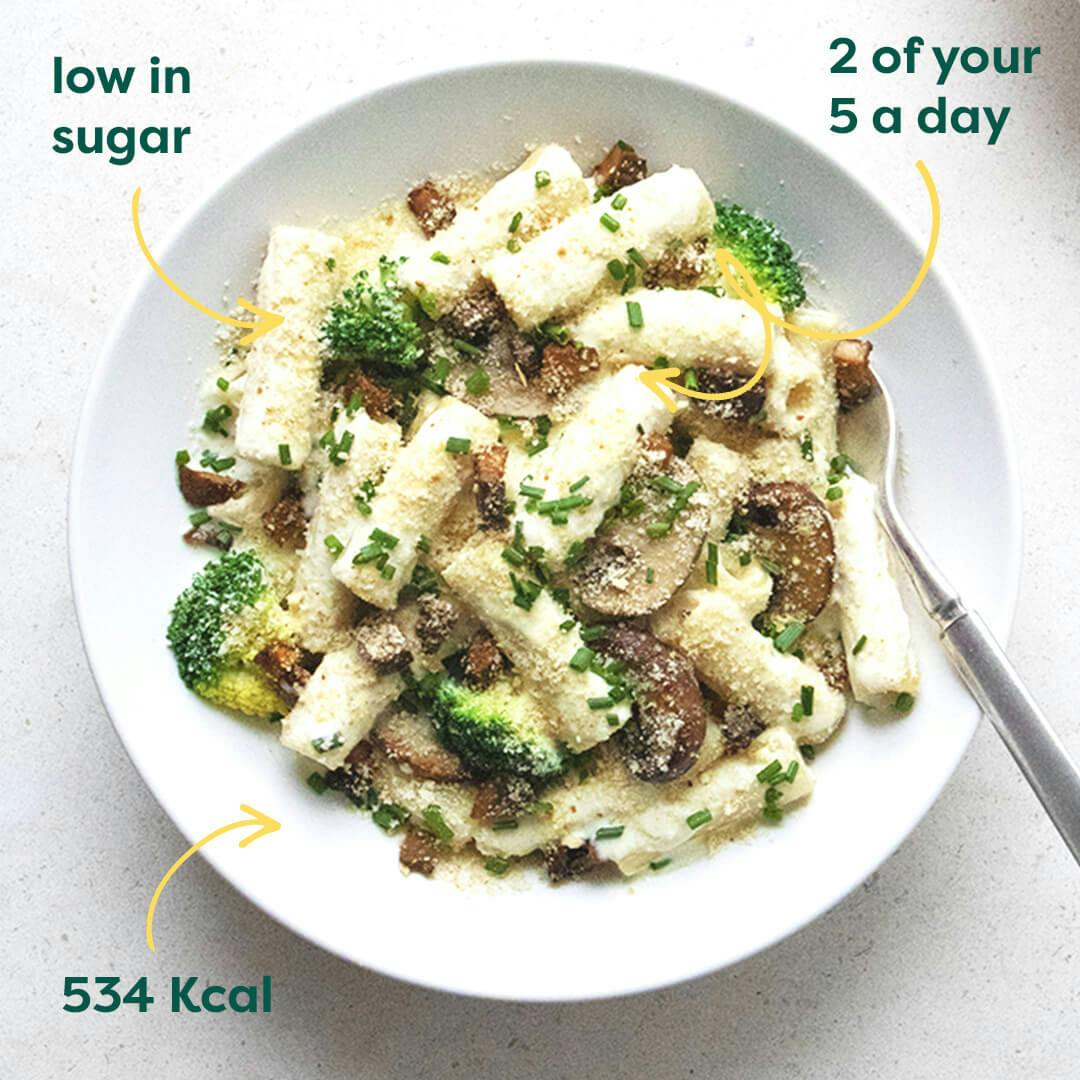 Lowest Fat Content
6.8g per serving
A luscious, slow cooked British stew with a crushed sweet potato topping and a crispy, sprinkle of paprika crumb.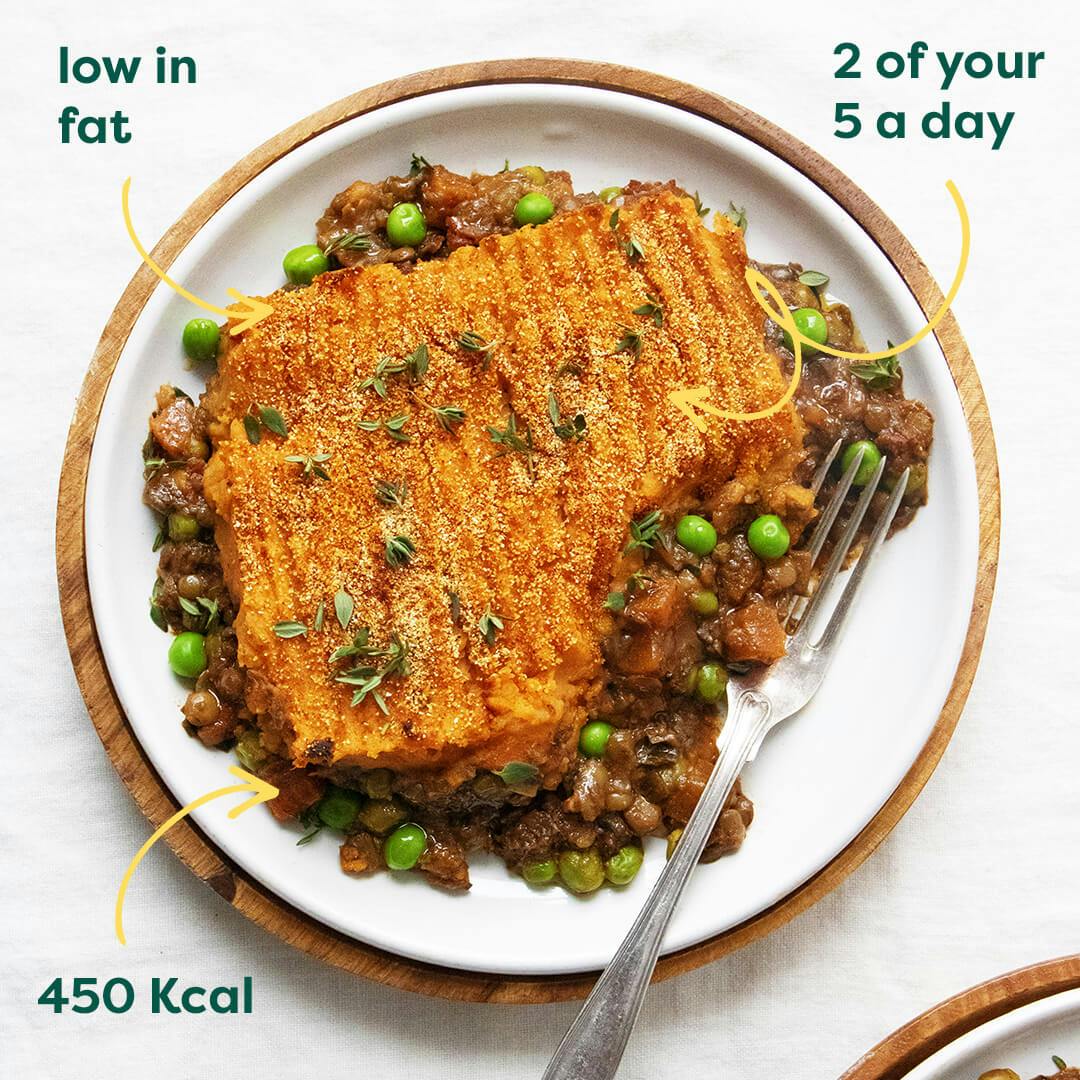 Highest Iron Content
8.67/64.26% mg/NRV per serving
A creamy peanut, coconut and ginger curry, with roasted butternut squash, red pepper and broccoli, served with a red cabbage and quinoa salad.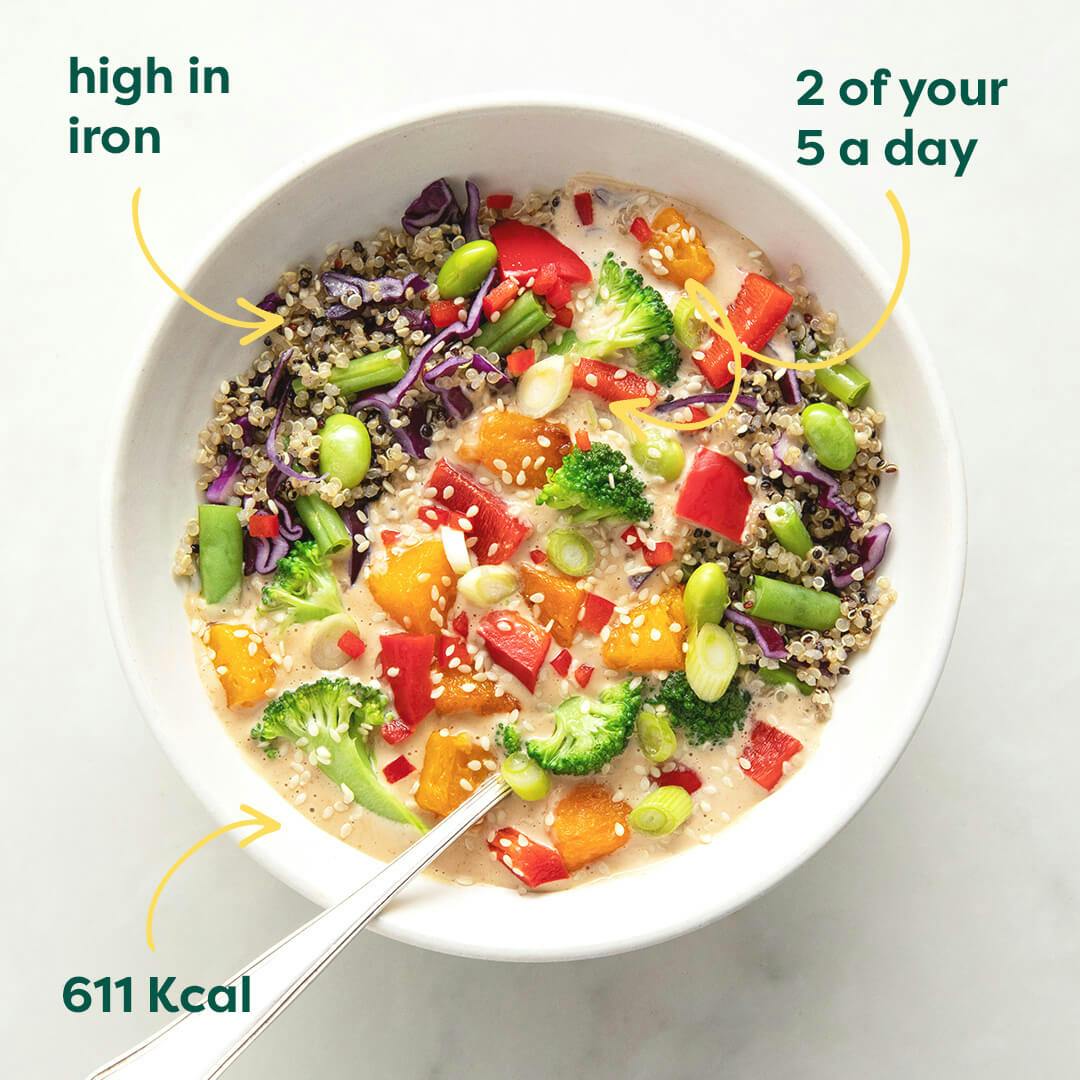 Highest Calcium Content
228/28% mg/NRV per serving
A hearty minced mushroom, lentil and walnut ragu poured between layers of lasagna, topped with our light butternut squash béchamel.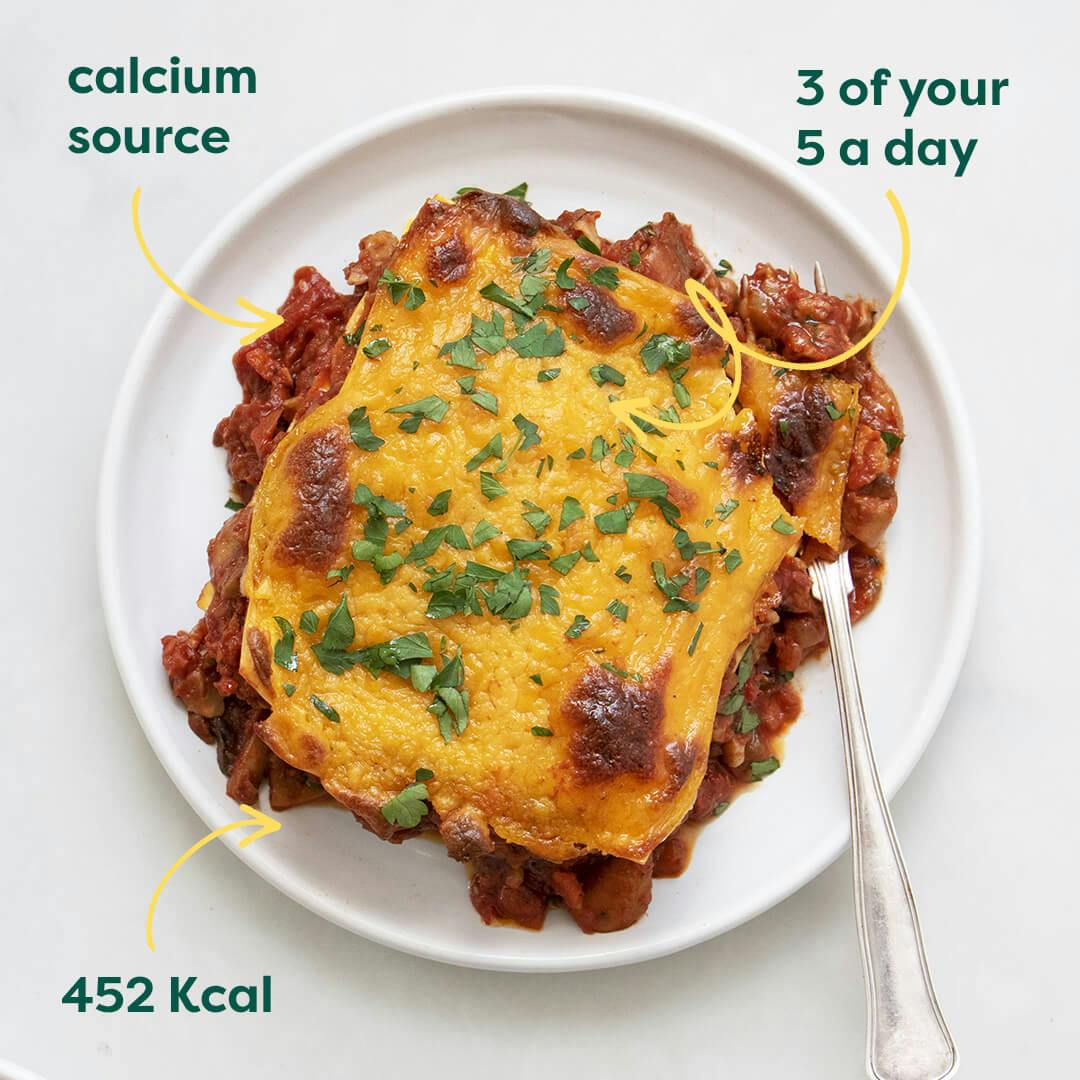 Highest Omega 3 Content
Apple Pie Bircher  
1.8g Omega 3 per serving
A nourishing blend of oats, flaxseeds and fresh apple, with almond butter, walnuts and cinnamon.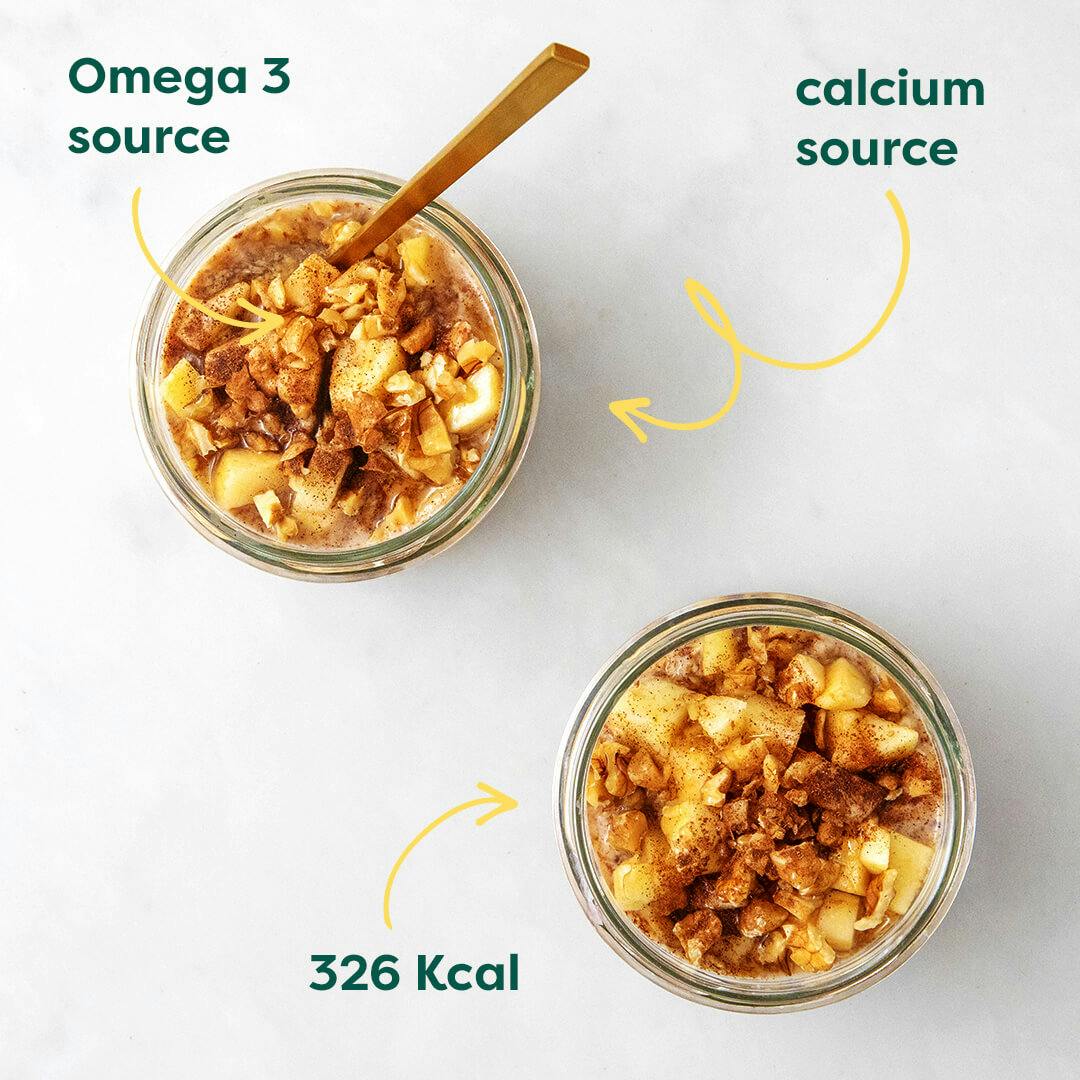 Lowest Calorie Content
357 Kcal per serving
Silky udon noodles in a tangy sweet and sour sauce, with broccoli, yellow peppers and carrots, topped with fresh pineapple and toasted cashews.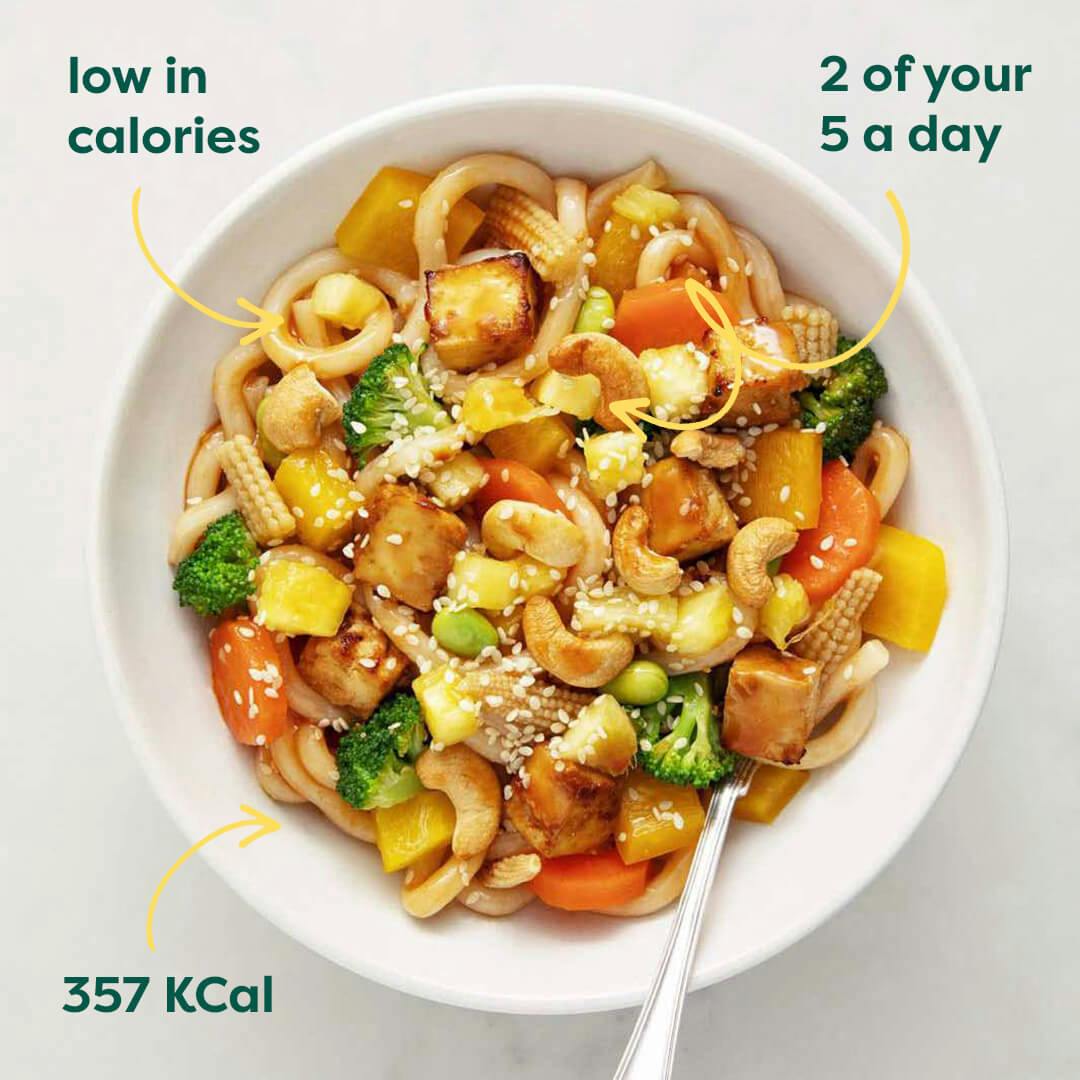 Highest Portion of Your 5 a Day
Shepherd's Pie, BBQ Burrito Bowl and Smoky Soul Chilli are all tied in first place here providing a whopping 4 out of your 5 a day. 
Those are the big hitters, but because every allplants meal is packed full of health-boosting nutrients you really can't go wrong with any. Take a look at our full menu here.
---
By Laura Barns
Laura is our Copywriter, who is obsessed with the Hearty Roots Stew (and has been known to eat a double serve for lunch on more than one occasion). On her day off you'll find her walking her puppy Ralph, stopping off at bookshops and cocktail bars along the way. 
---
Let us take care of dinner
We help to make eating more plants easy and delicious. Fancy letting us take care of dinner? Check out our delicious meals here.