Lifestyle
The UK's Most Vegan-Friendly City For Plant-Based Takeaway Options Has Been Revealed
by Laura Barns
2min read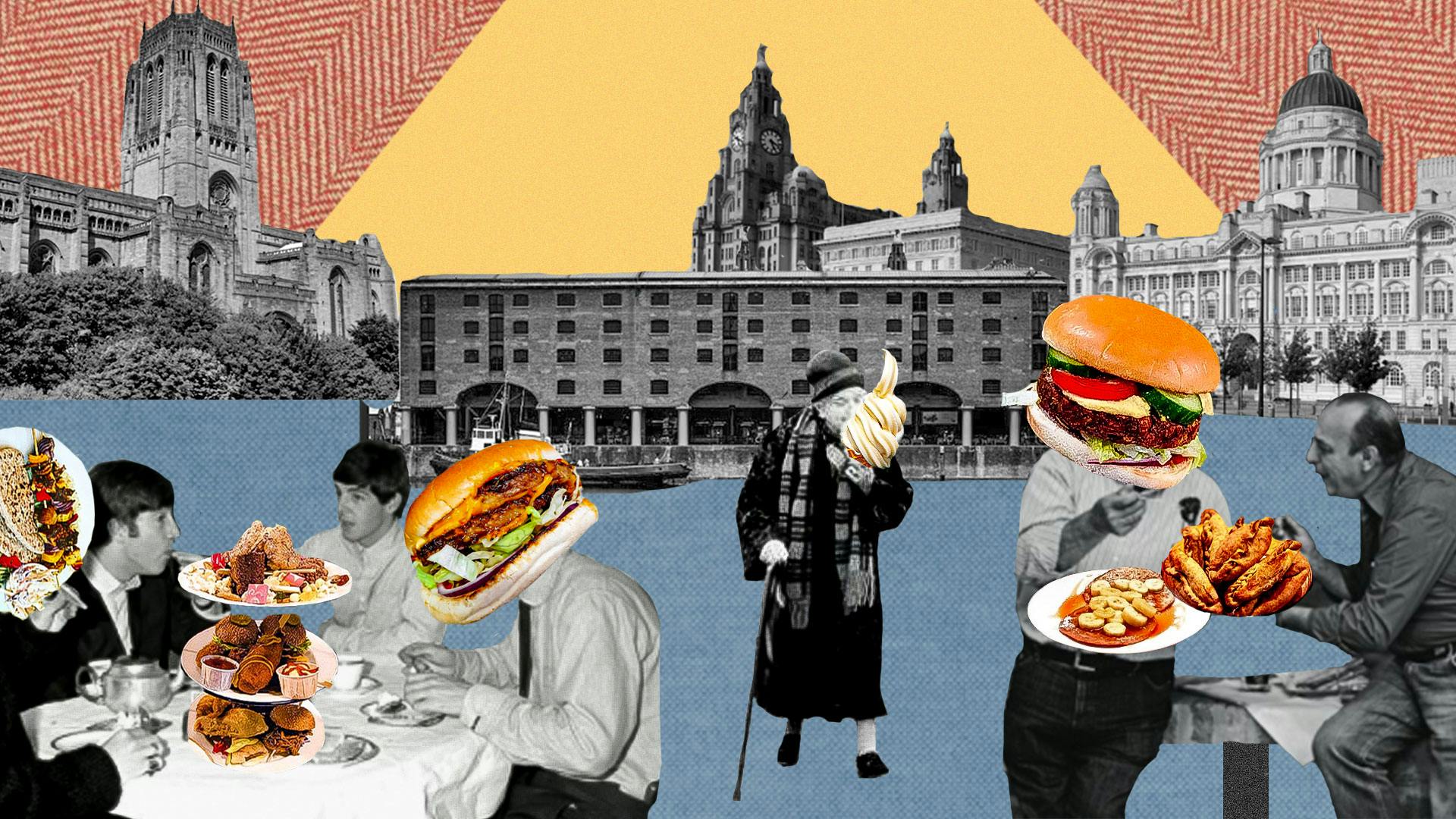 With interest skyrocketing regarding veganism in the UK (and beyond), and record sign-ups for Veganuary at the start of this year, vegan takeaway options are now available on high street across the country.
And the pandemic has taught us the true value of a great takeaway, with takeaway restaurants and cafes able to stay open throughout most of the pandemic, due to being labelled as essential businesses.
And now, new research indicates which cities have the most plant-based options, and which are rated the highest among customers via UberEats and TripAdvisor. The research was conducted by supplements company Garden Of Life.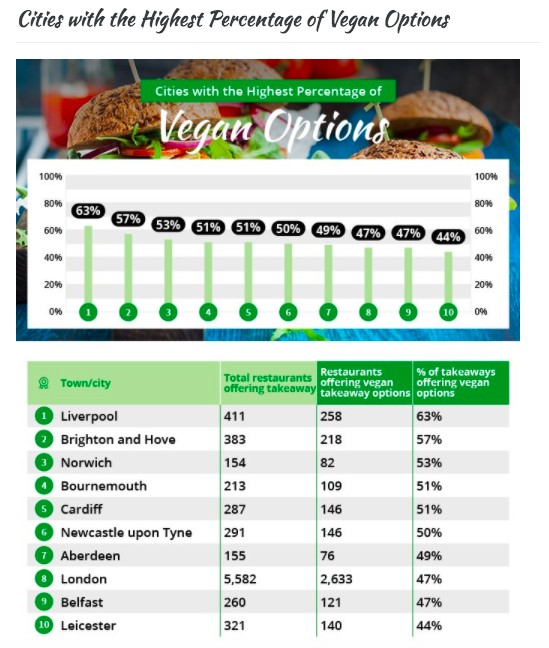 Photo credit: Garden Of Life
Coming in with the highest percentage of vegan takeaways is the city of Liverpool with 63% of takeaways offering vegan options, followed by Brighton and Hove with 57% and thirdly, Norwich, with over half of takeaways (53%) offering vegan takeaway options.
Topping the list for the number of vegan takeaways per population is Brighton and Hove with 89 restaurants per 100,000 people offering vegan takeaway options. Coming closely in second place is Edinburgh, with 88 restaurants per 100,000 people offering vegan takeaway options. Following in third place is Bradford, with 68 vegan takeaway options per 100,000 people.
The capital city of London has the most vegan takeaway options with 2,633 restaurants! Edinburgh, the capital of Scotland, has 453 restaurants offering vegan takeaway options. Bristol has 292 vegan options, followed closely by Glasgow with 270. Brighton and Hove has 218 restaurants and last but not at all least is Stoke-On-Trent with 66 restaurants offering vegan takeaway options.
---
by Laura Barns
Laura is our Copywriter, who is obsessed with the Hearty Roots Stew (and has been known to eat a double serve for lunch on more than one occasion). On her day off you'll find her walking her puppy Ralph, stopping off at bookshops and cocktail bars along the way. 
---
MORE GREAT READS