Lifestyle
Vegan Comfort Foods You Need in Your Life
6min read
If anyone ever tells you you can't have your favourite comfort foods on a plant-based diet. They're wrong. Very wrong. We've rounded up our all-time favourite vegan comfort food recipes to cover your everyday cravings. Get ready to get hungry.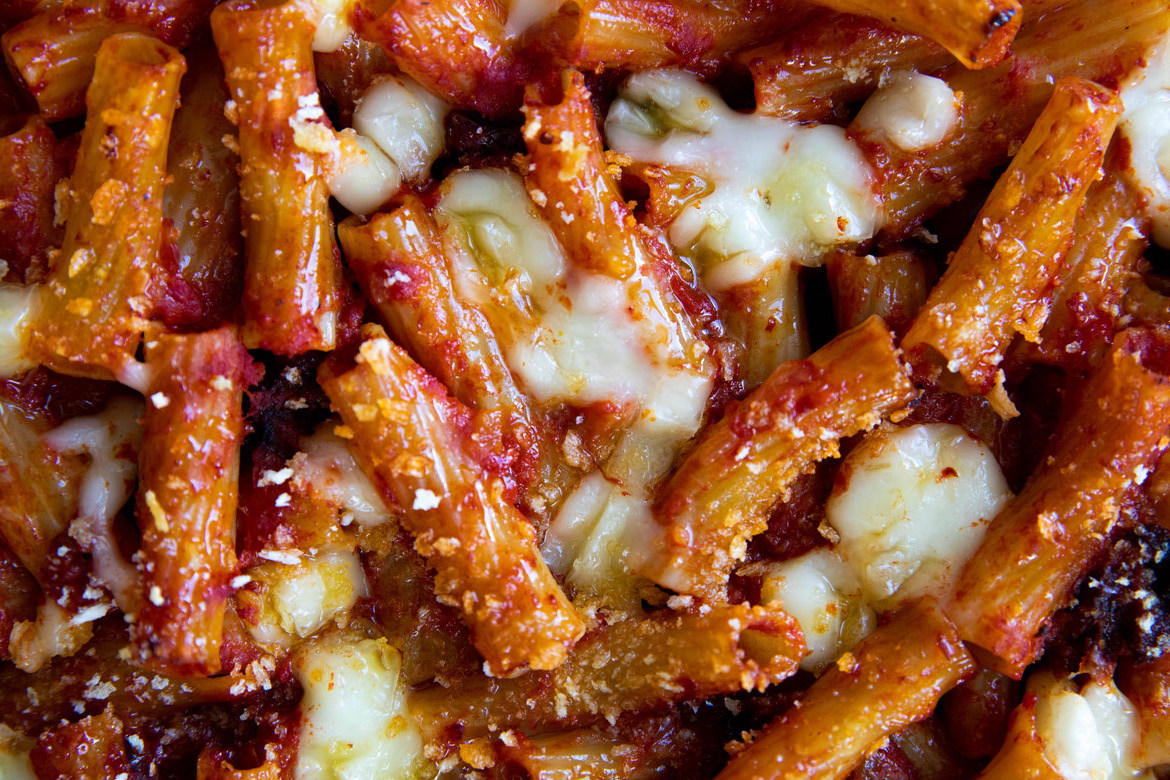 Renowned (by us), The Queen of Comfort Food, nothing beats a bowl of cheesy tomato-y pasta goodness. Preferably enjoyed whilst on a sofa, under a duvet, watching a movie...in your pyjamas. Our take on a classic tomato pasta bake is cheesy, creamy, crunchy and savoury all at the same time. Heaven.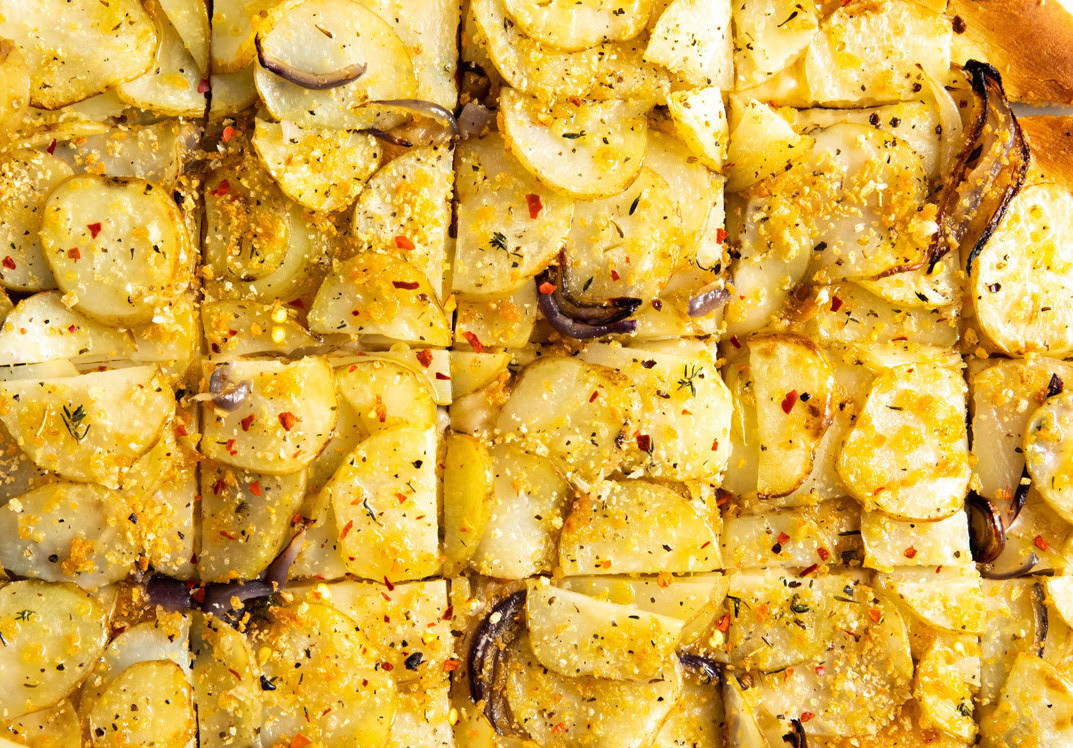 Carbs are comforting, fact. But when you put carb on carb? Gamechanger. Potato and pizza is the most comforting duo we've come up with in a recipe. Make a big batch for movie night, with plenty of leftovers for breakfast (zero judgement here).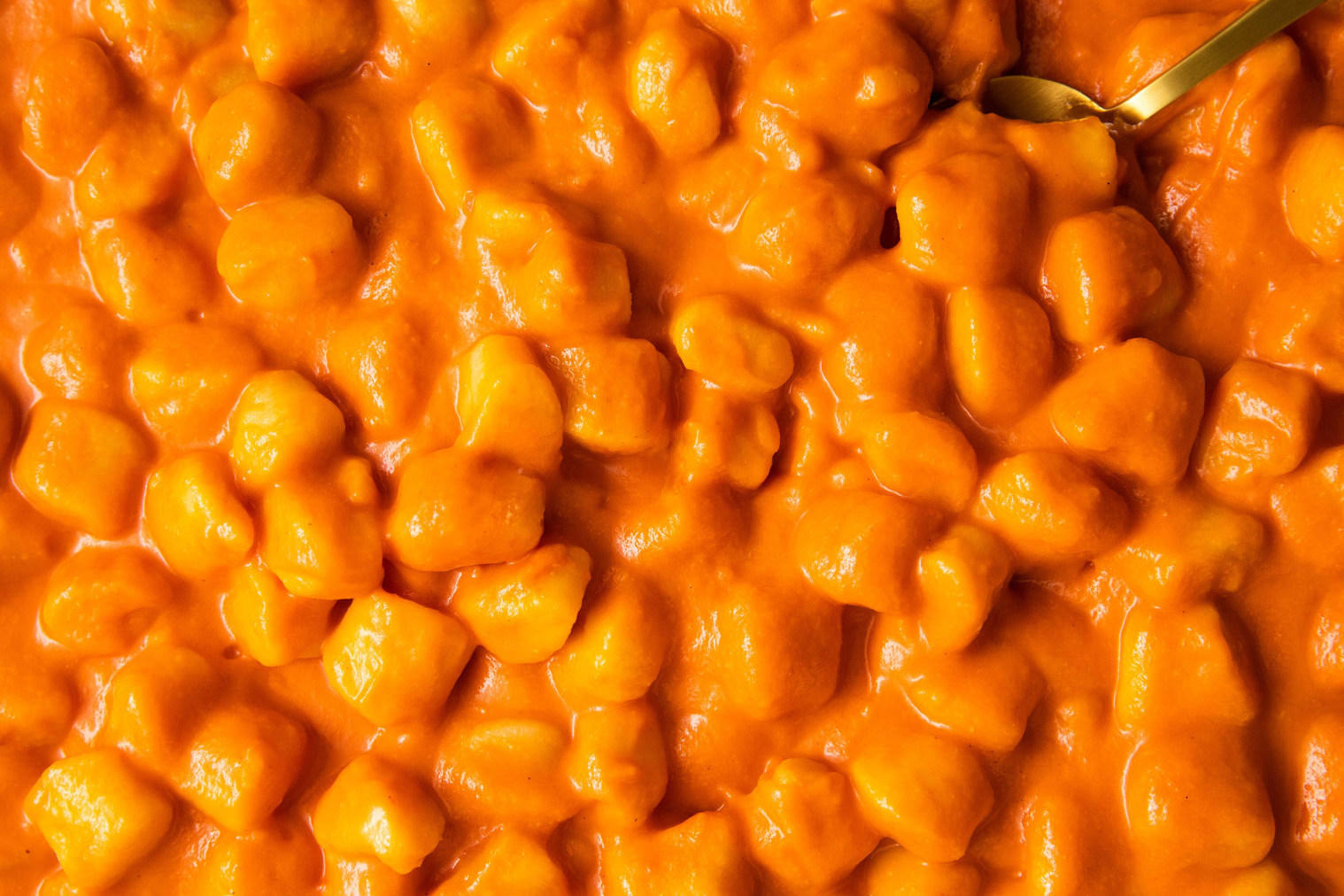 We've nailed a melt in your mouth vegan gnocchi recipe using only three ingredients. We serve ours with a creamy, rich, slightly sweet, tomato-red pepper sauce. Top with a generous helping of vegan cheeze and there you have it. A literal hug in a bowl. What's more comforting than that?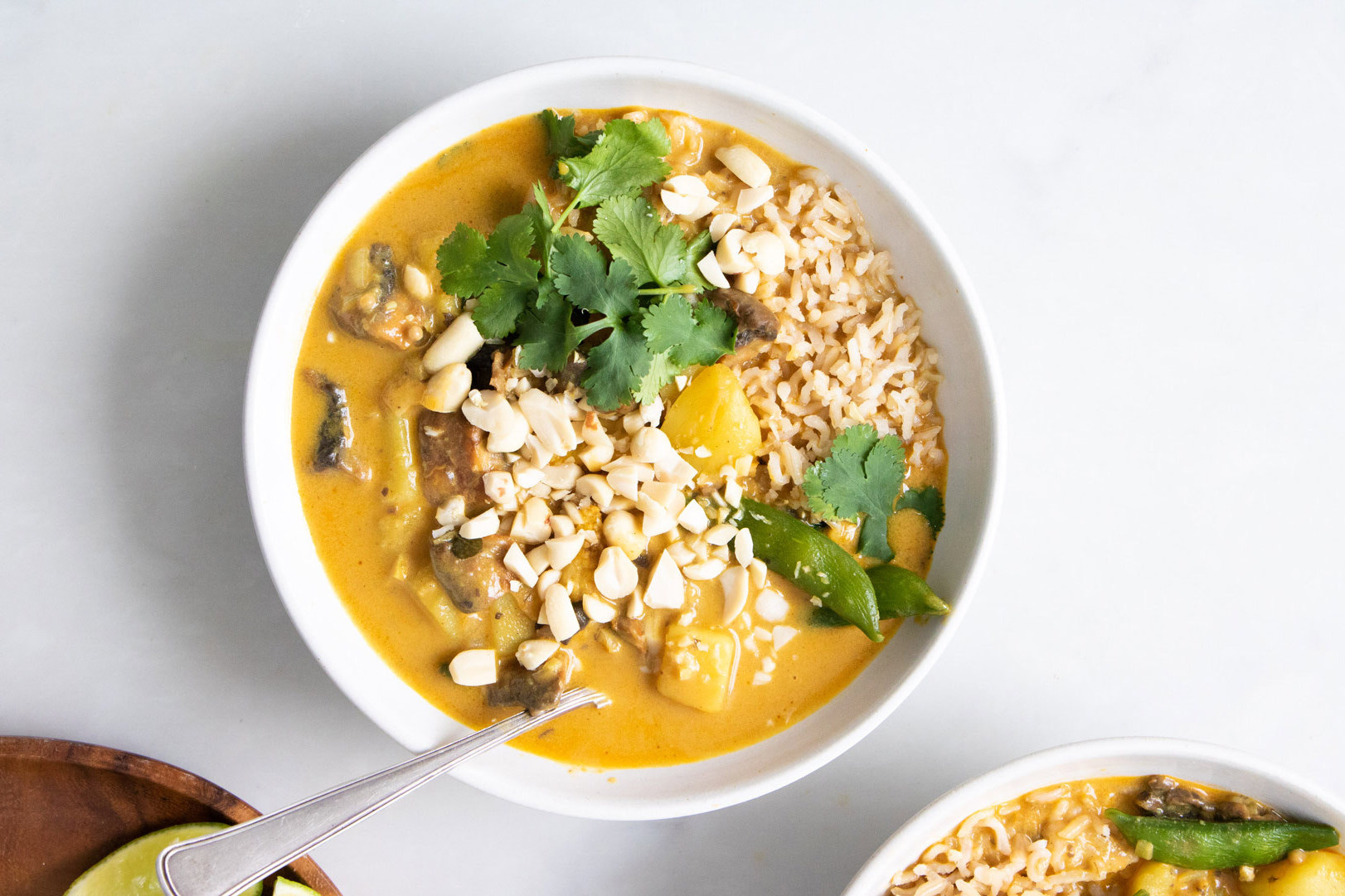 This one-pot, empty-the-fridge curry ticks all the boxes for a vegan comfort food recipe. As well as being deeply rich and warming, it's extremely versatile and easy to make. Once you've made the base, you can add in whatever veggies you fancy, or use it as a perfect opportunity to give that sad veg in the back of your fridge a purpose. The best part? There's only one pot to wash up.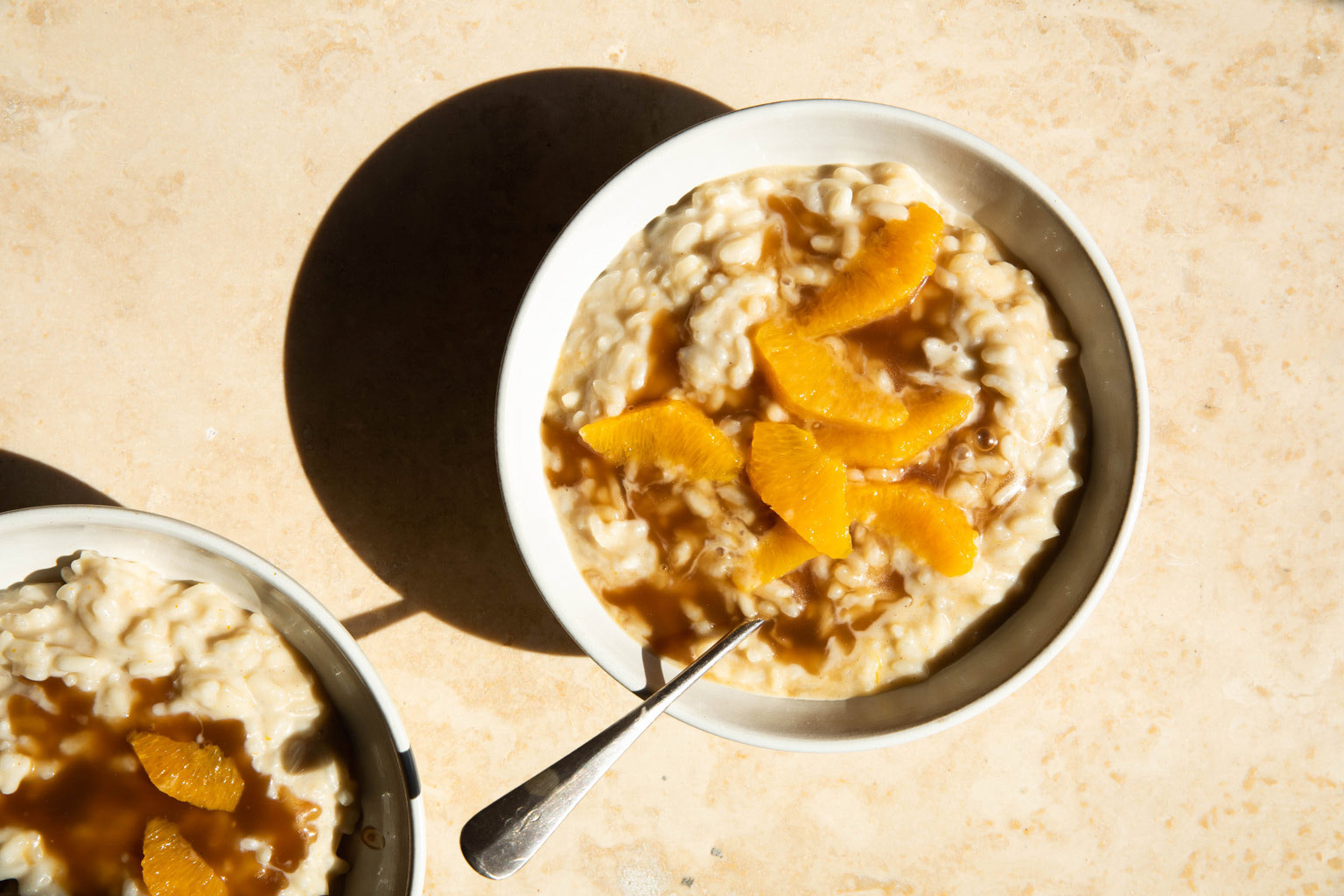 Rice pudding is without a doubt comfort food to a T. But we've stepped up the rice pudding game here. Our take on a creamy vanilla rice pudding comes with an optional (although highly recommended) salted caramel sauce. Spiked with a little orange for freshness, this recipe has been proven to make your day significantly better.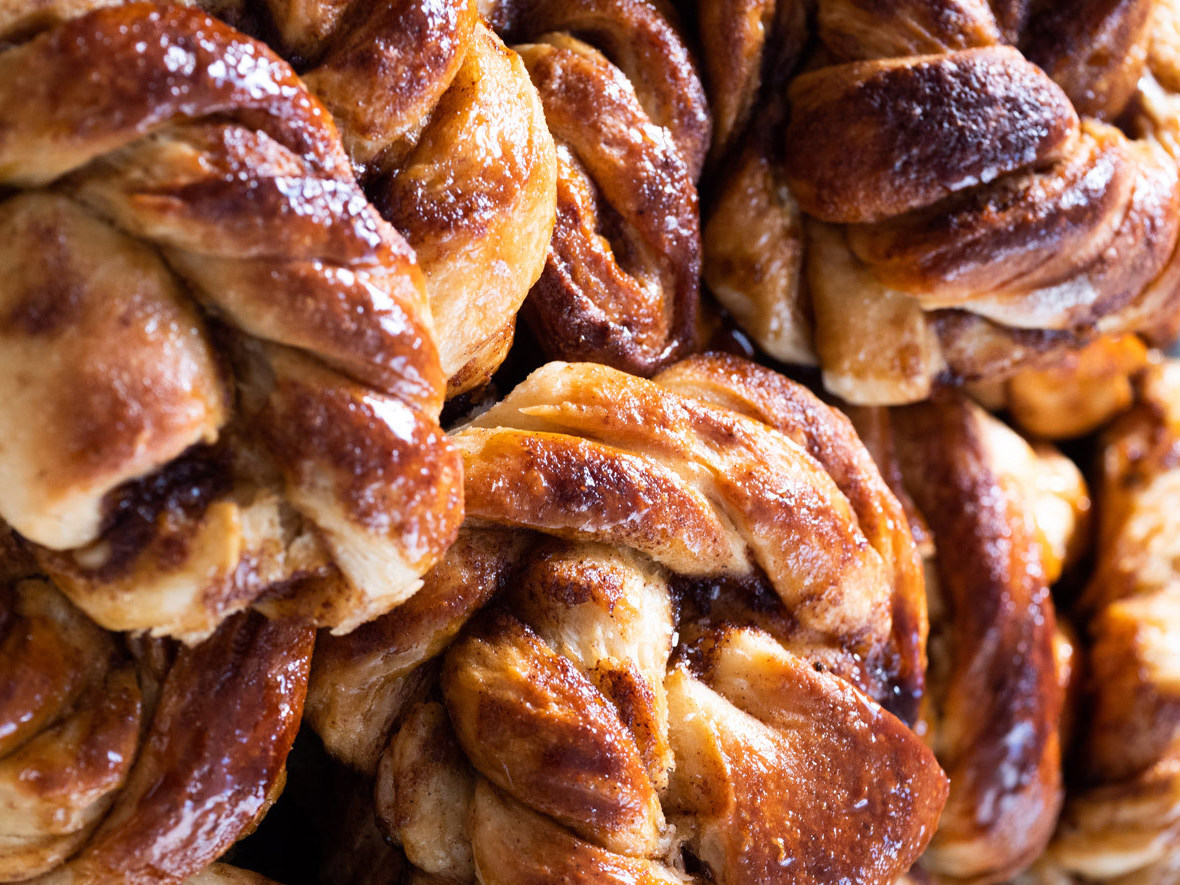 Soft, sweet, gooey cinnamon buns. That's all we need to say. Bake these at the weekend to make your house smell like heaven, and enjoy them warm, straight from the oven with an afternoon cup of tea. Disclaimer: they're easily consumed in one sitting.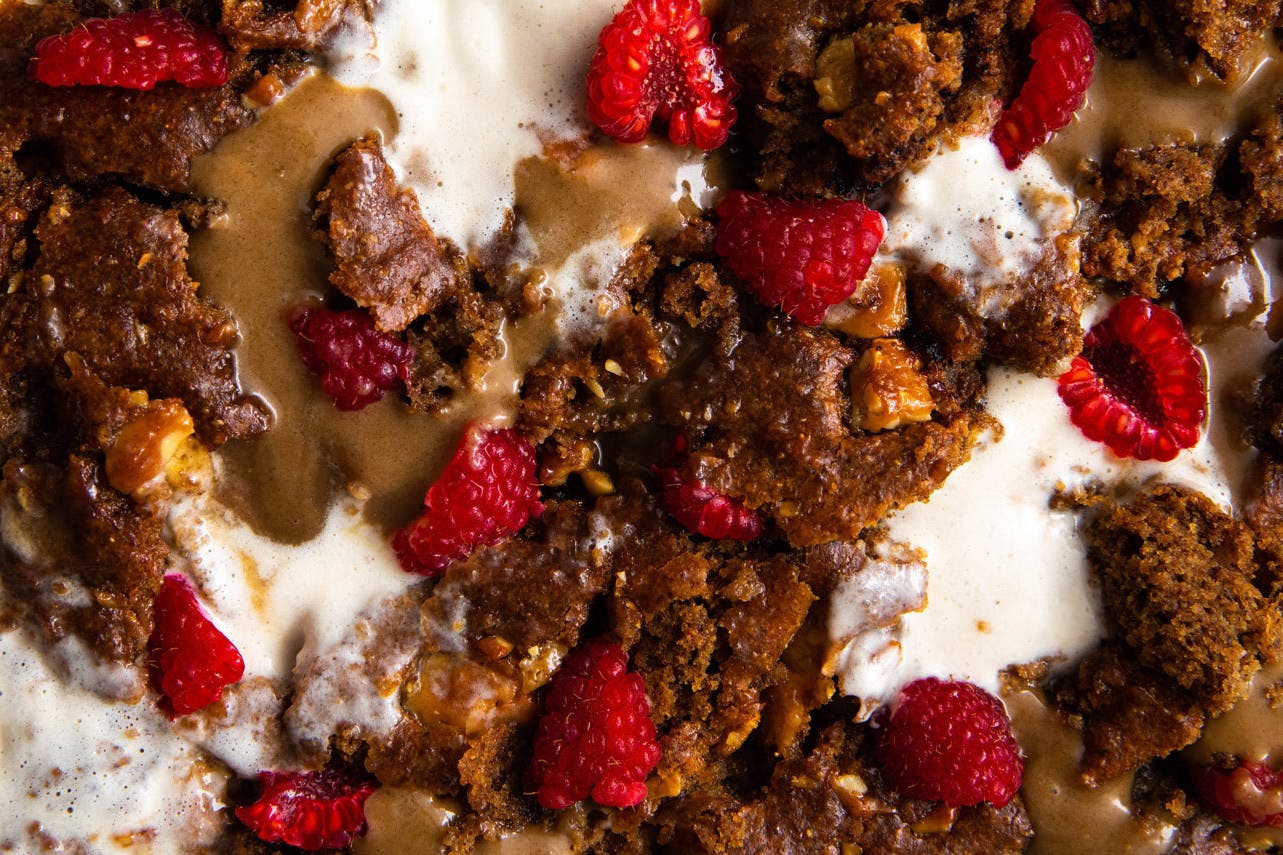 These salted caramel blondies taste amazing on their own, topped with your favourite plant-based ice cream or served with a (huge) drizzle of our salted caramel sauce. The recipe technically serves four, but if you accidentally eat the whole tray on your own, who's to know?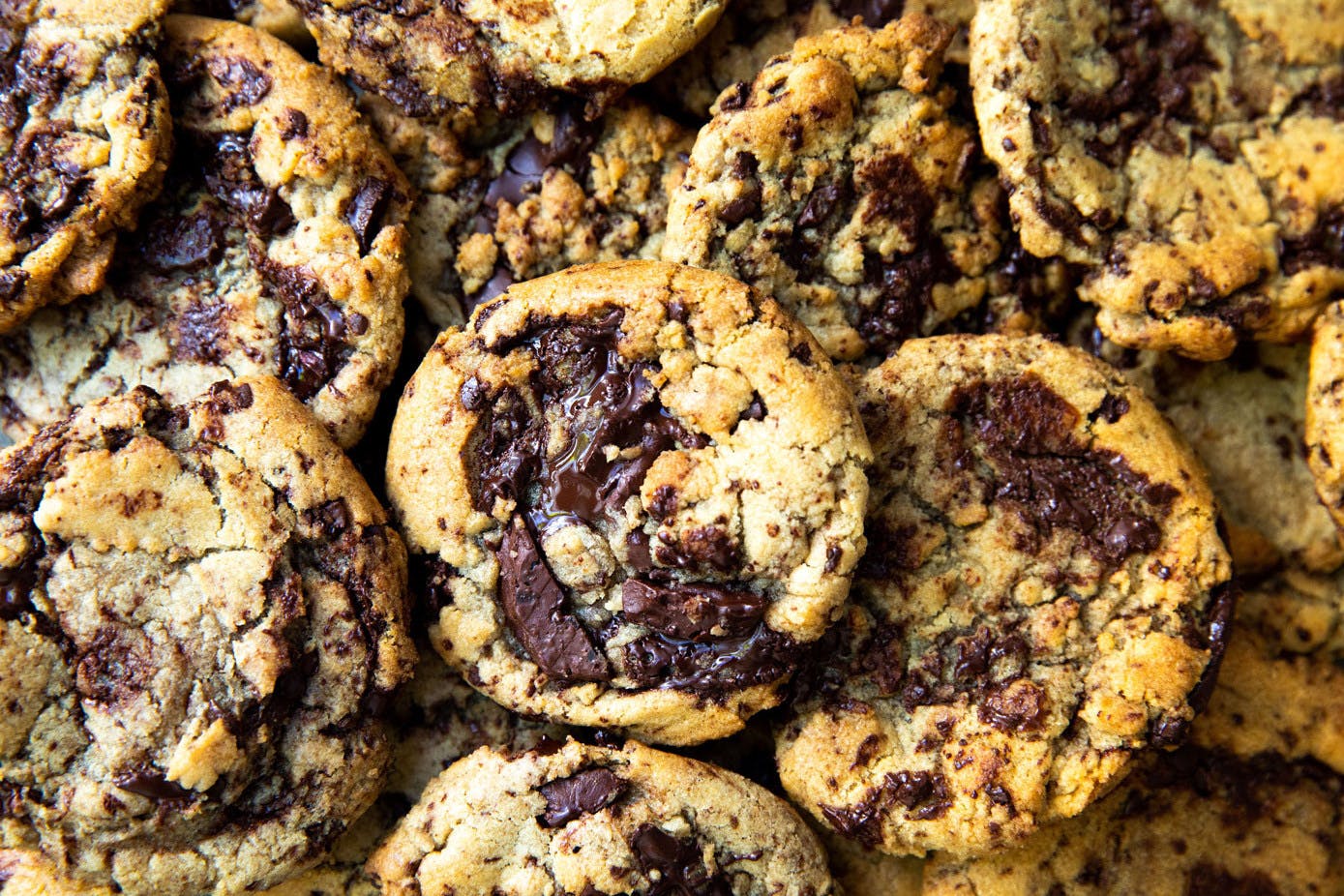 We're not ones to brag, but we're pretty sure we've mastered the best no-egg, no-butter vegan chocolate chip cookie. This recipe makes cookies that are actually chewy on the inside and crispy around the edges - just as they should be. Make a batch of these and you will become everyone's best friend.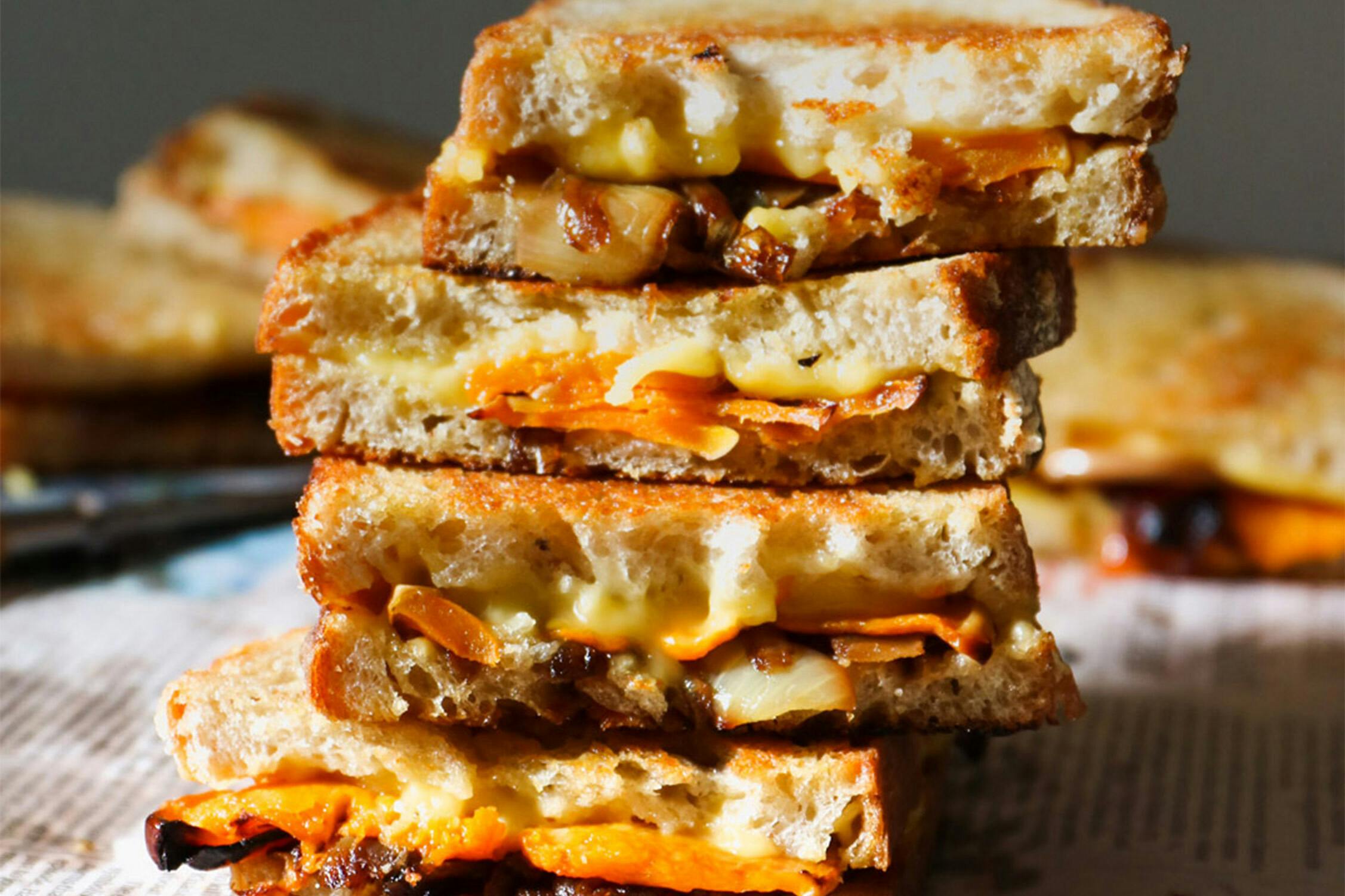 Pumpkin and Roasted Onion Toastie
Some days (aka most days) just call for a toastie. Well we've created a vegan toastie of pure comfort-heaven using just five key ingredients. The result? A mix of sweet, salty, melty, crispy perfection in one mouthful. It might seem a little extra to use your oven to make a toastie, but we promise the extra steps go a long way in creating toastie magic. Prep the filling in advance and enjoy toasties for every meal and snack of the day (recommended).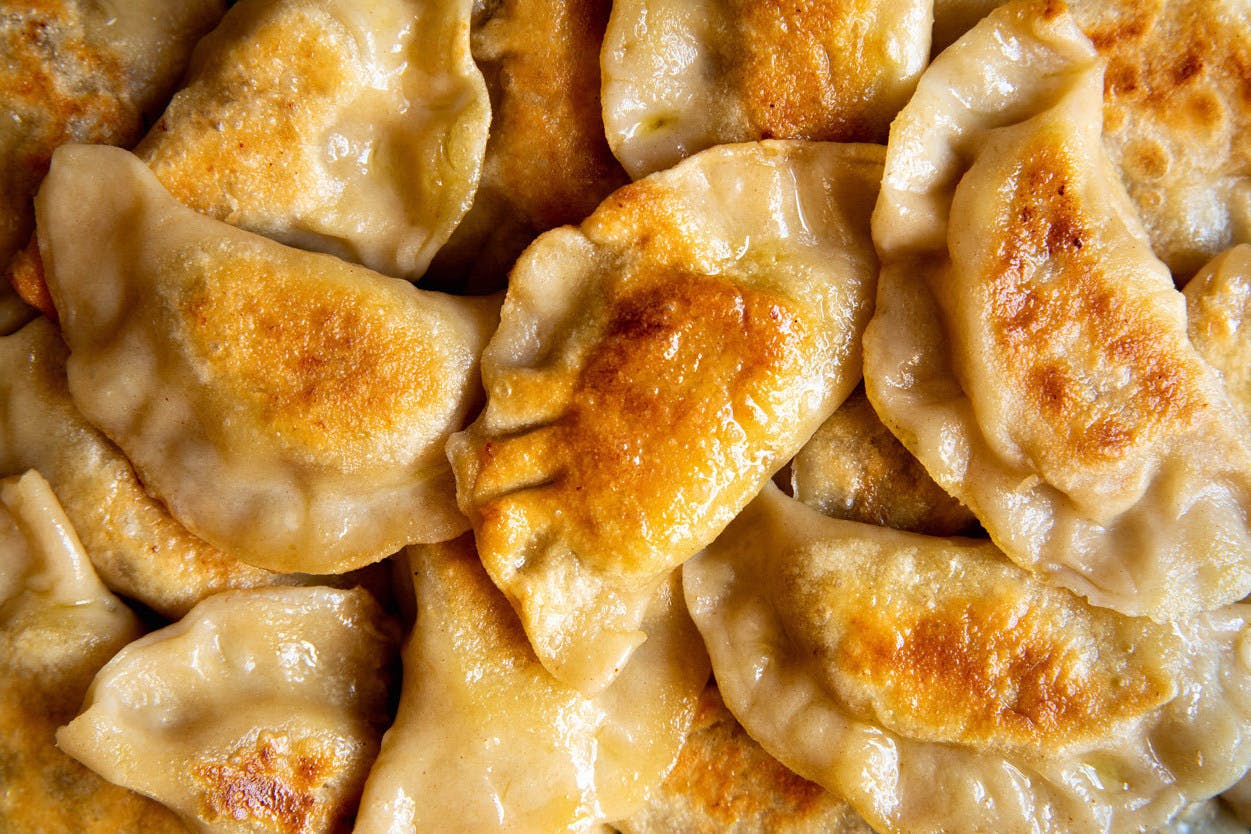 Caramelised Onion and Potato Pierogi
These dumplings – or as we've informally renamed them, flavour pockets – come together with just five ingredients. They're the perfect balance of savoury, sweet, soft and crispy – yes, that's a thing. Try them dipped into your favourite plant-based yoghurt for the ultimate comfort food. 
allplants has got your sweet & savoury comfort food cravings covered, with our totally plant-based takes on the classics. Head here to scroll our menu, and choose one of our indulgent treat selection pots to end your meal the best way. Warm melt-in-the-middle Peanut Butter Fondant anyone?
---
By Valentina Concordia
Valentina is our Food Editor, who dreams up our tasty dishes and recipes for our social channels. She has loads of experience cooking up a storm in Italian kitchens, so it's no surprise she can't live without good-quality olive oil (don't come between her and her olive oil) and fresh pasta.
---
Let us take care of dinner
We help to make eating more plants easy and delicious. Fancy letting us take care of dinner? Check out our delicious meals here.