Lifestyle
Tips For Enjoying A BBQ: From A Vegan & A Flexitarian 
by Laura Barns
4min read
Ahh, British summer. The season of t-shirt tans, Aperol Spritz and Love Island. 
There's definitely something about British spirit and heading outdoors as soon as there's the slightest glimpse of sunlight. Picnics, beer gardens and BBQs, we can't get enough of it. Bbqs might seem an odd addition to a list on a vegan blog, but honestly, hear me out. There are loads of great ways of throwing or attending a bbq as a vegan or as a flexitarian. You just have to have a few experience points up your sleeve.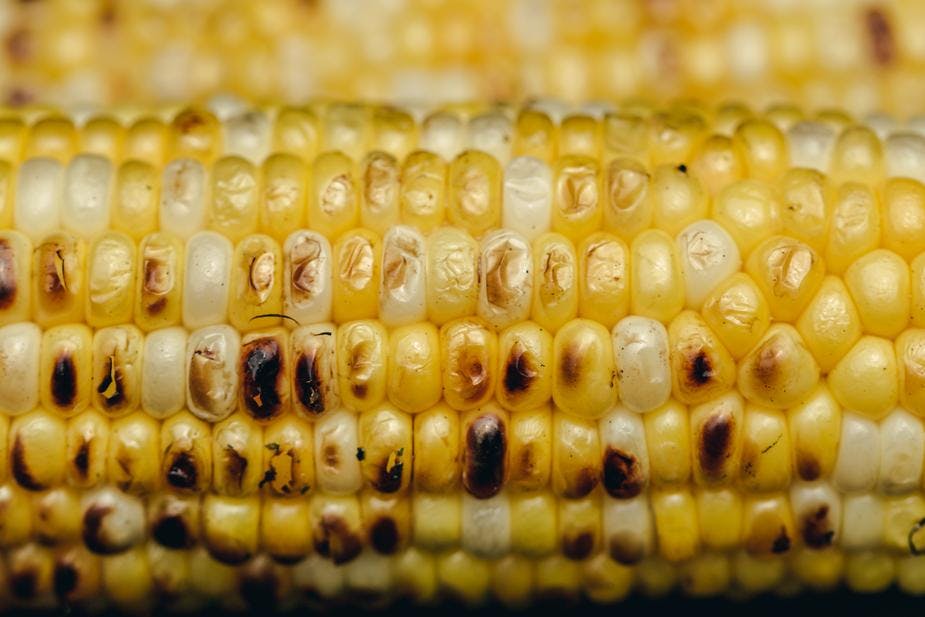 Tips for attending a BBQ 
If your well-intentioned plant-based party ends up more beefy burger-in-hand-within-five-minutes, that makes sense. After all, being ushered to the table with the bread rolls, lettuce and ketchup on it isn't fun. 
Here are some top tips from self-described flexitarian Katie for attending a bbq as an occasional meat-muncher.
Take something you really love, to both make up a chunk of your meal and also surprise your meat-loving mates with – the best part of BBQs is sharing! Writer Toni has put together this great guide of all the best supermarket buys to grill at your next bbq. Take a few with you and you might just end up being really popular when the beef burgers inevitably run out
Don't walk around label-checking, if you aren't having fun then it both won't look attractive to other people and you'll log it as a time plant-based was hard work
Go armed with snacks. Snacks make everything better, especially when they're plant-based snacks. There's a round-up here of savoury vegan snacks which is a great starting point as well as some low-calorie ones if you're looking for something even lighter
Honestly? Just relax. For me, it's all about changing my diet slowly so it's sustainable. So I would be a lot more flexible at an event like a BBQ than I would with a weekday dinner. Just be kind to yourself, if you feel like some halloumi or a hot dog, have it…and try again on Monday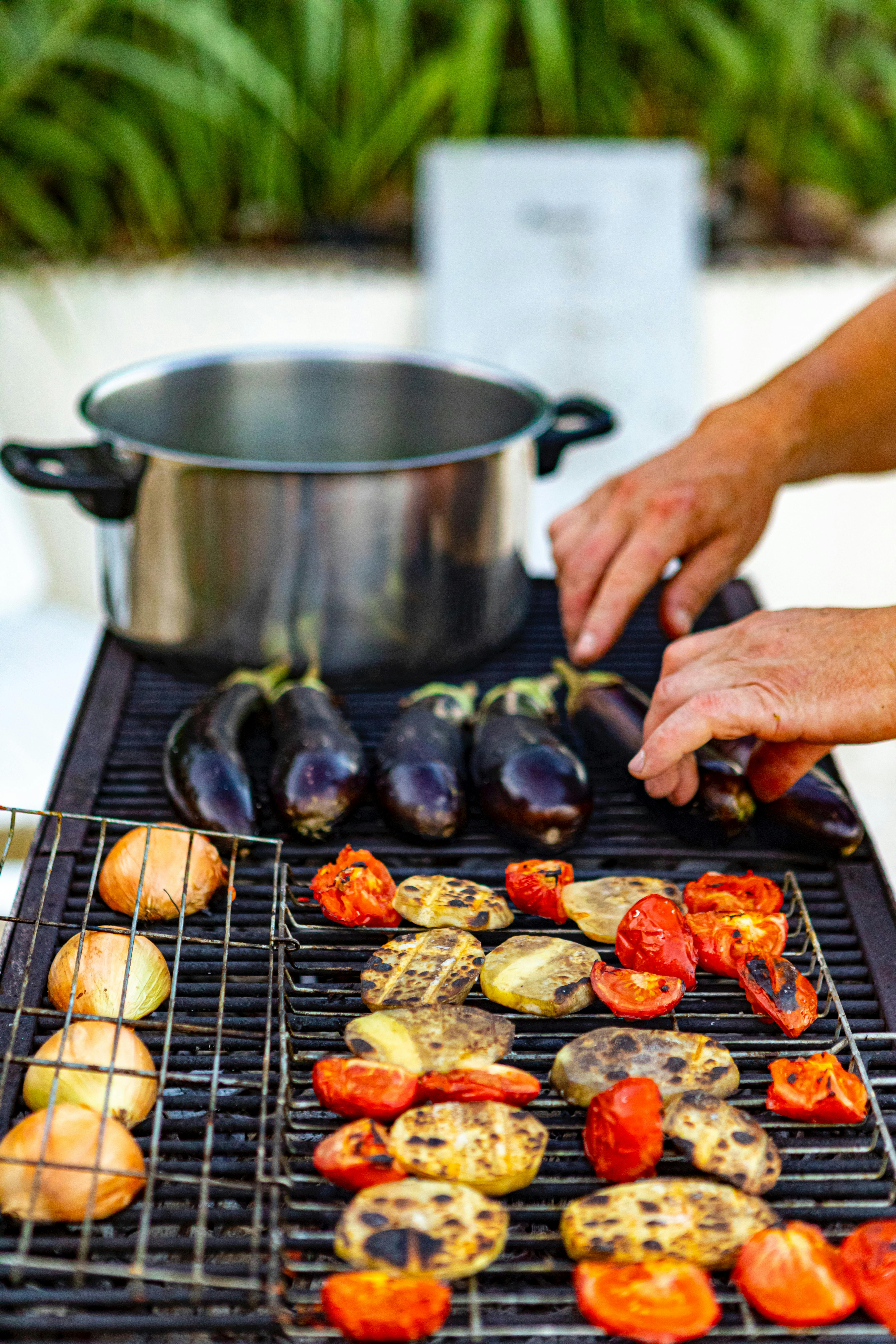 Tips for attending a BBQ as a vegan or vegetarian 
I remember heading at 16 to my friend's BBQ and being SO excited to fill my (at the time) vegetarian face with halloumi skewers and eat my body weight in crisps and dips. When I got there though, this technicolour fantasy didn't quite pan out. Overhearing 'who invited the vegetarian' and being handed one single peach as the 'veggie option' wasn't my idea of a good time. 
It doesn't have to be this way, I swear. Here are some top tips from me for having a blast at a non-vegan BBQ.
Bring tin foil or a baking tray as some won't consider that you may not want your veggie sausages cooked on the same grill where meat was just cooked
Make sure you're armed with vegan-friendly drinks to enjoy, from vegan wines, to vegan ciders and more – there are loads out there now that means missing out is not a thing
Offer to help cook something. And no, we don't mean the meat. But pitching in and offering to make up some sizzling vegan salads, or delicious vegan desserts is a great way to get involved in all the fun of the food 
Bring your own condiments. Even if your host is really prepared with veggie bbq options, they might forget things like sauces which, in my opinion, can make or break a meal. Here are some of my favourite vegan-friendly condiments, and don't forget vegan butter for the sweetcorn!
Any other tips? Let us know in the comments!
---
By Laura Barns
Laura is our Copywriter, who is obsessed with the Hearty Roots Stew (and has been known to eat a double serve for lunch on more than one occasion). On her day off you'll find her walking her puppy Ralph, stopping off at bookshops and cocktail bars along the way. 
---
Let us take care of dinner
We help to make eating more plants easy and delicious. Fancy letting us take care of dinner? Check out our delicious meals here.