Lifestyle
Vegan Dessert Inspiration
by Emily Neill
7min read
Ever heard someone say that they're too full for dessert? Well we can assure you, there is absolutely always room for these vegan desserts. We make these recipes on repeat: for dinner parties, for friend's birthdays and sometimes (aka most weekends) for us to enjoy by ourselves. 
Keep reading for our favourite vegan dessert recipes.
Dinner Party Delights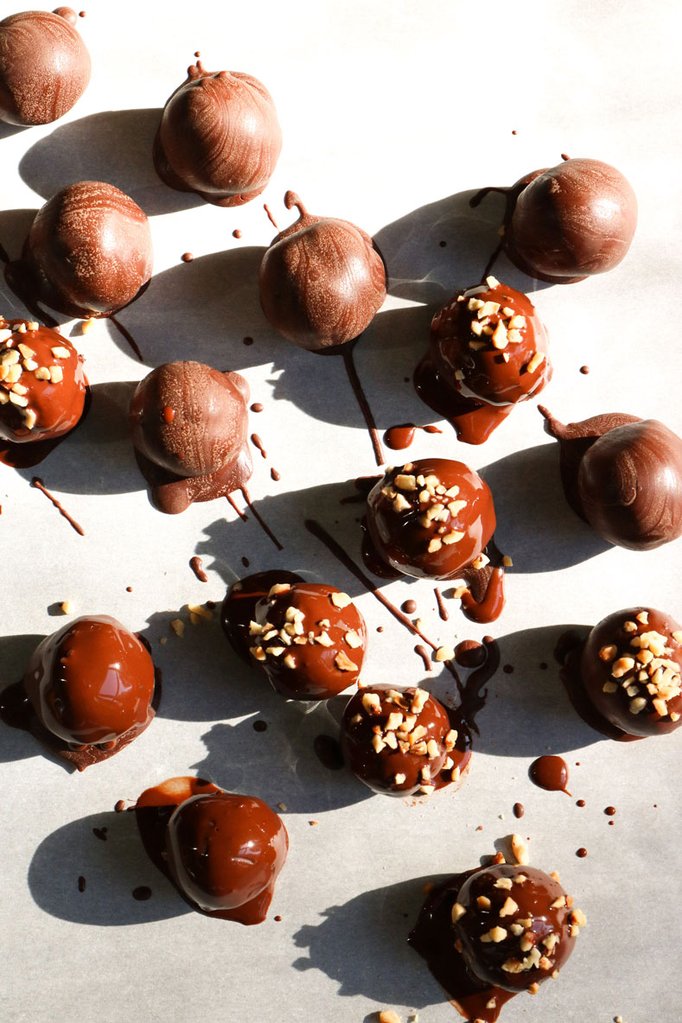 These guys are our favourite party trick. They come together in 15 minutes, but have enough richness to convince a crowd that countless hours of time and effort went into making them.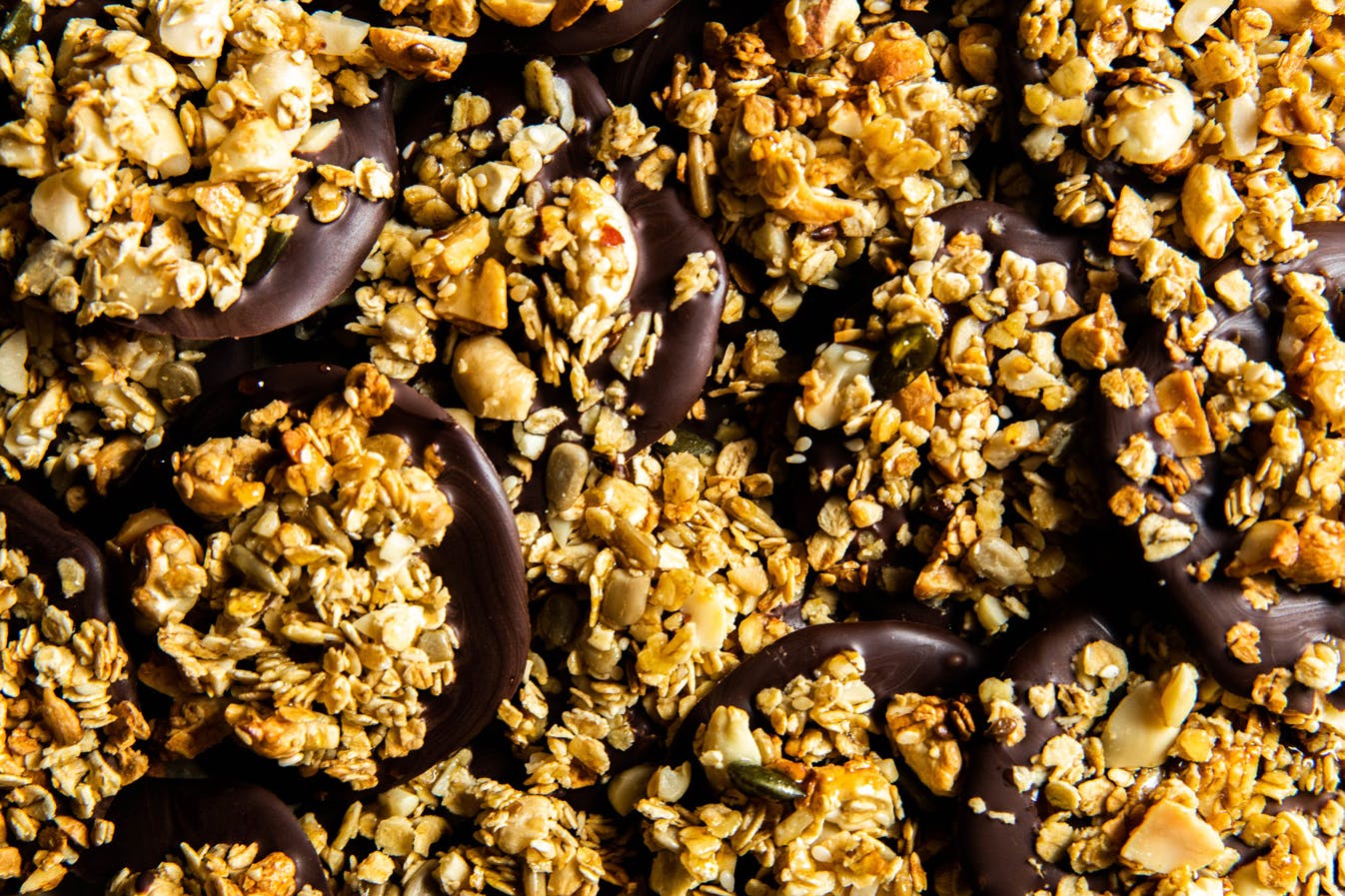 Need an after-dinner sweet treat? These florentines have it all - chocolate-y, nutty, crunchy and sweet. And the best part? They're made of only 5 ingredients.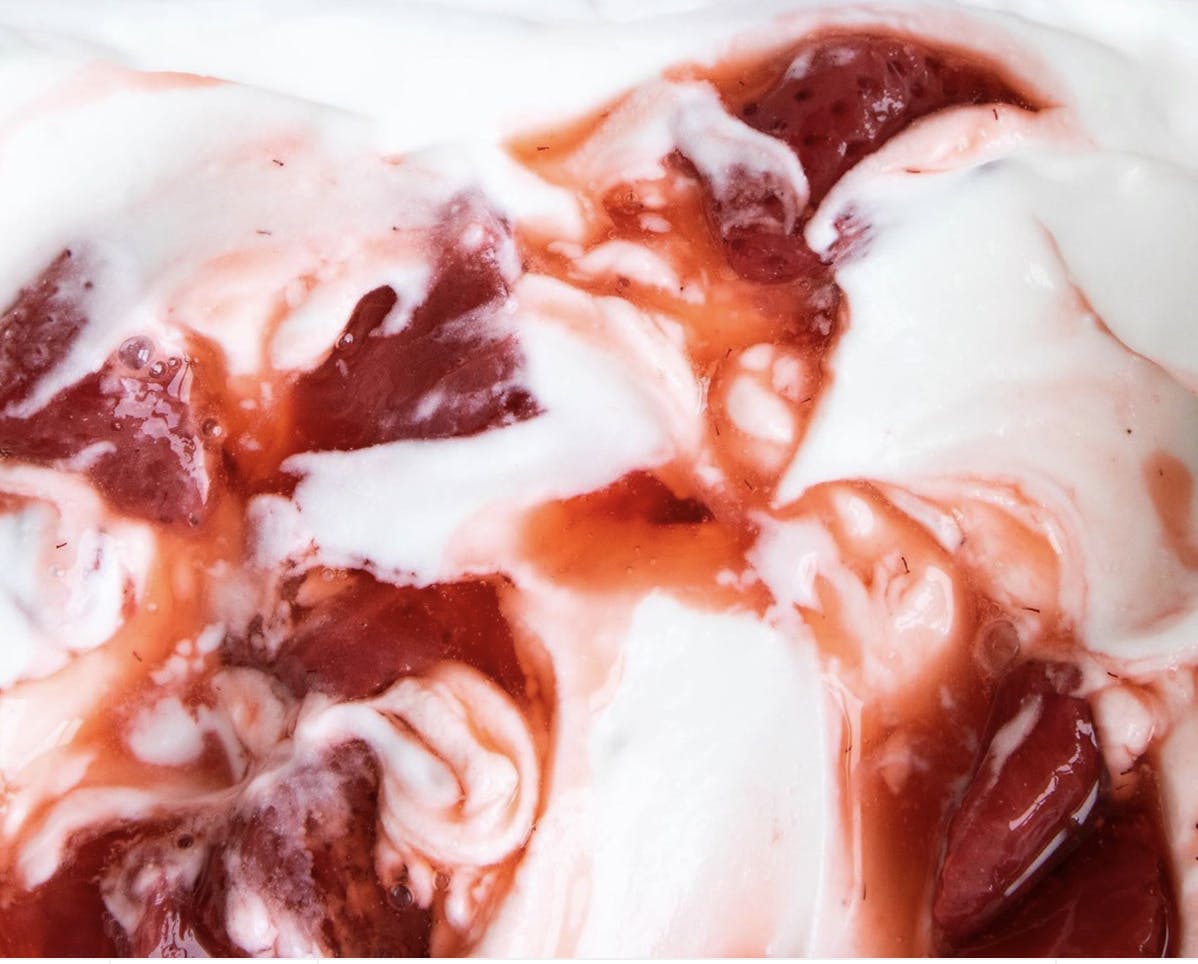 Strawberries & cream will forever be a childhood classic dessert. We've put a slight 'adult' twist on the original by roasting the strawberries. Top them with our vegan whipped cream for an easy (but showstopper) dessert.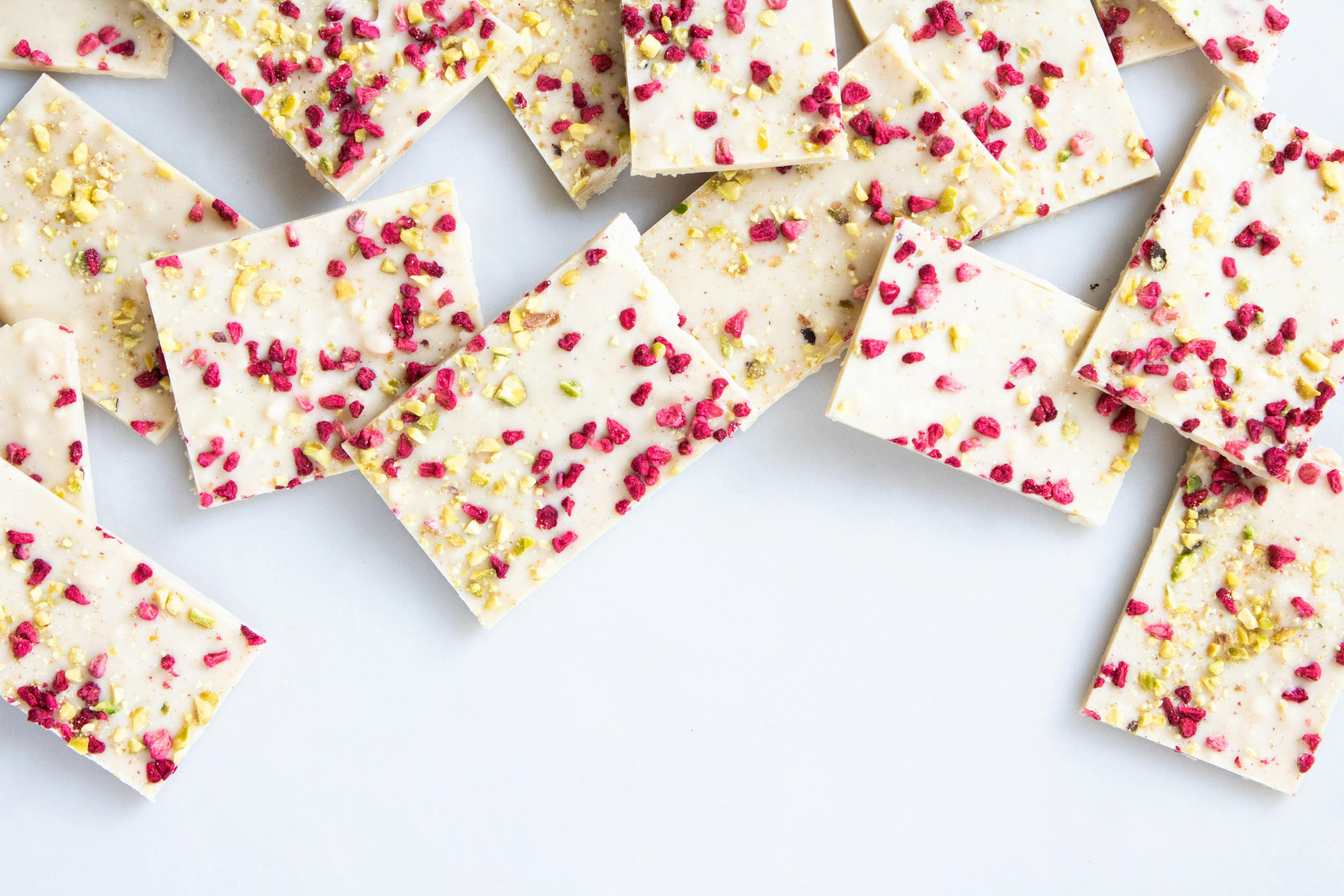 Show off to your friends with this post-dinner delight. This white chocolate bark is your blank canvas. We topped ours with freeze dried raspberries and pistachios, but don't let that stop you from getting creative. Coconut flakes? Great idea. Chocolate shavings? Even better. All four ingredients? Go crazy.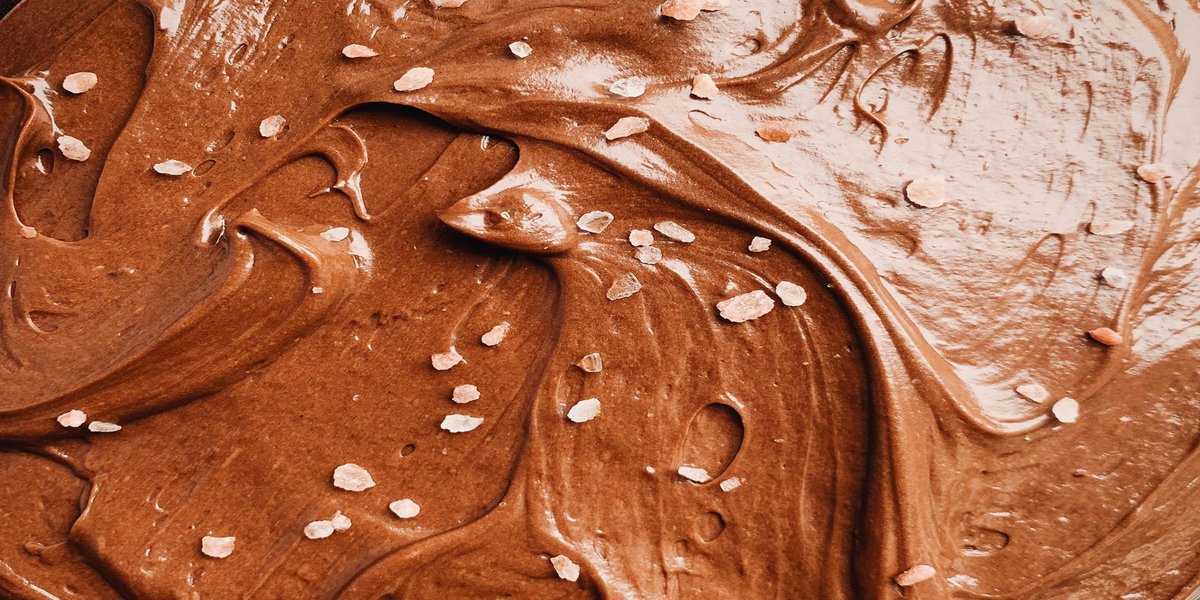 Hosting last minute with minimal time to prep? Try our go-to vegan chocolate mousse. It calls for only 3 ingredients and literally takes 10 minutes to make. Dessert sorted.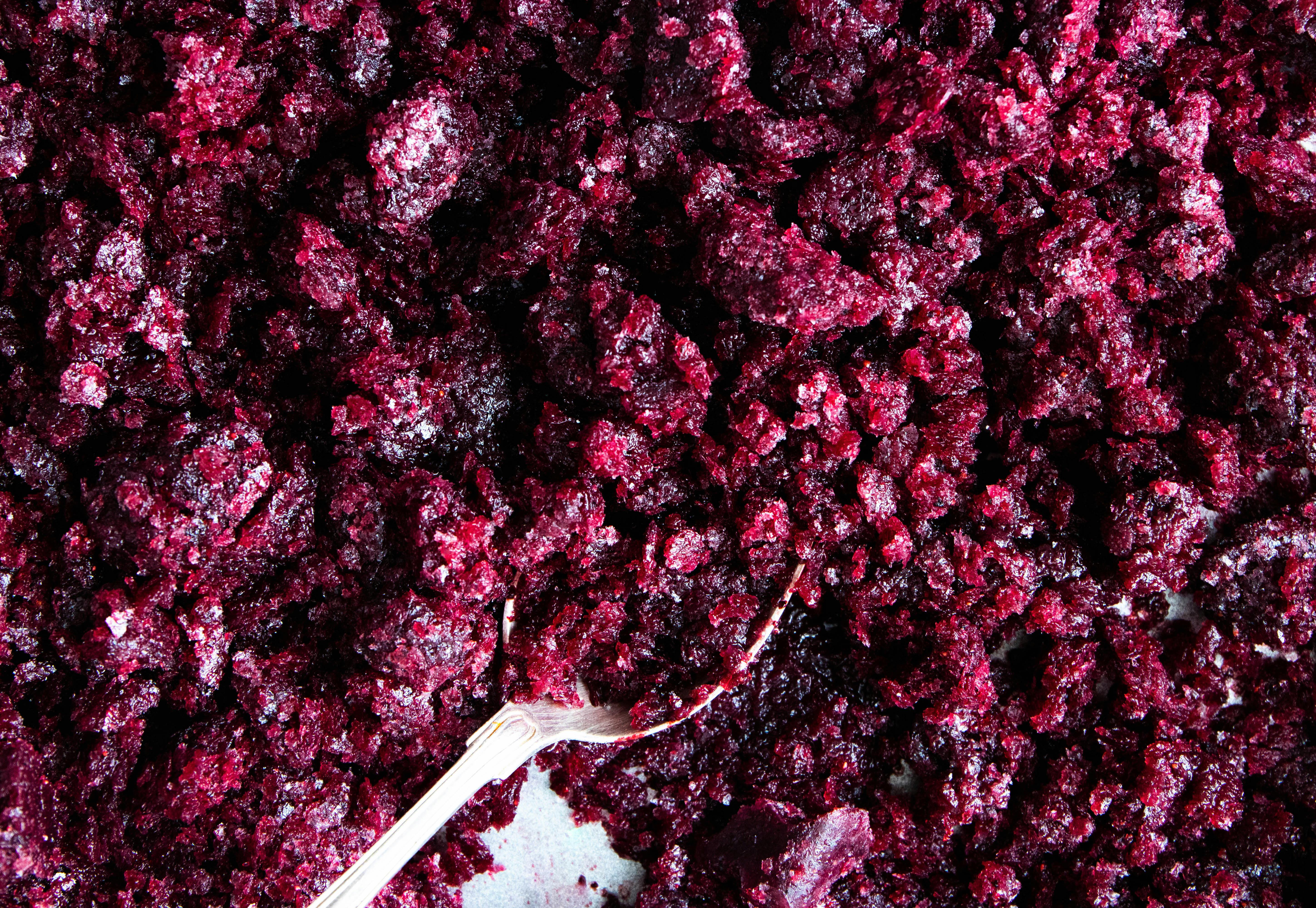 Granita is a semi-frozen dessert made from minimal ingredients (ours only uses 3 to be precise). Our berry granita is refreshing, sweet and tangy and is guaranteed to end your dinner party on a high.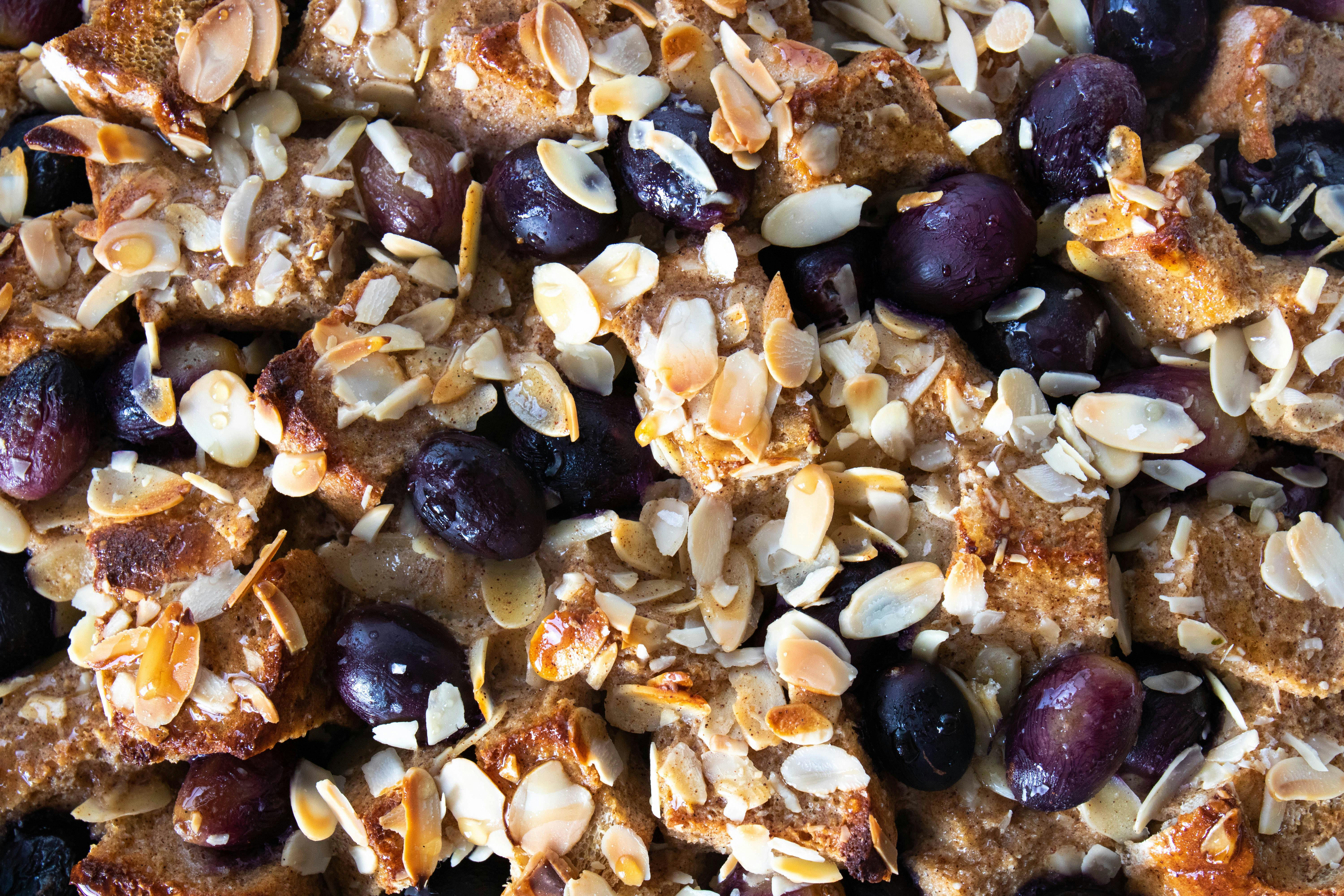 Bread and butter. Name a more iconic duo. Maybe our vegan bread and butter pudding with your favourite plant-based custard? Or ice cream? Or both.
Vegan Cakes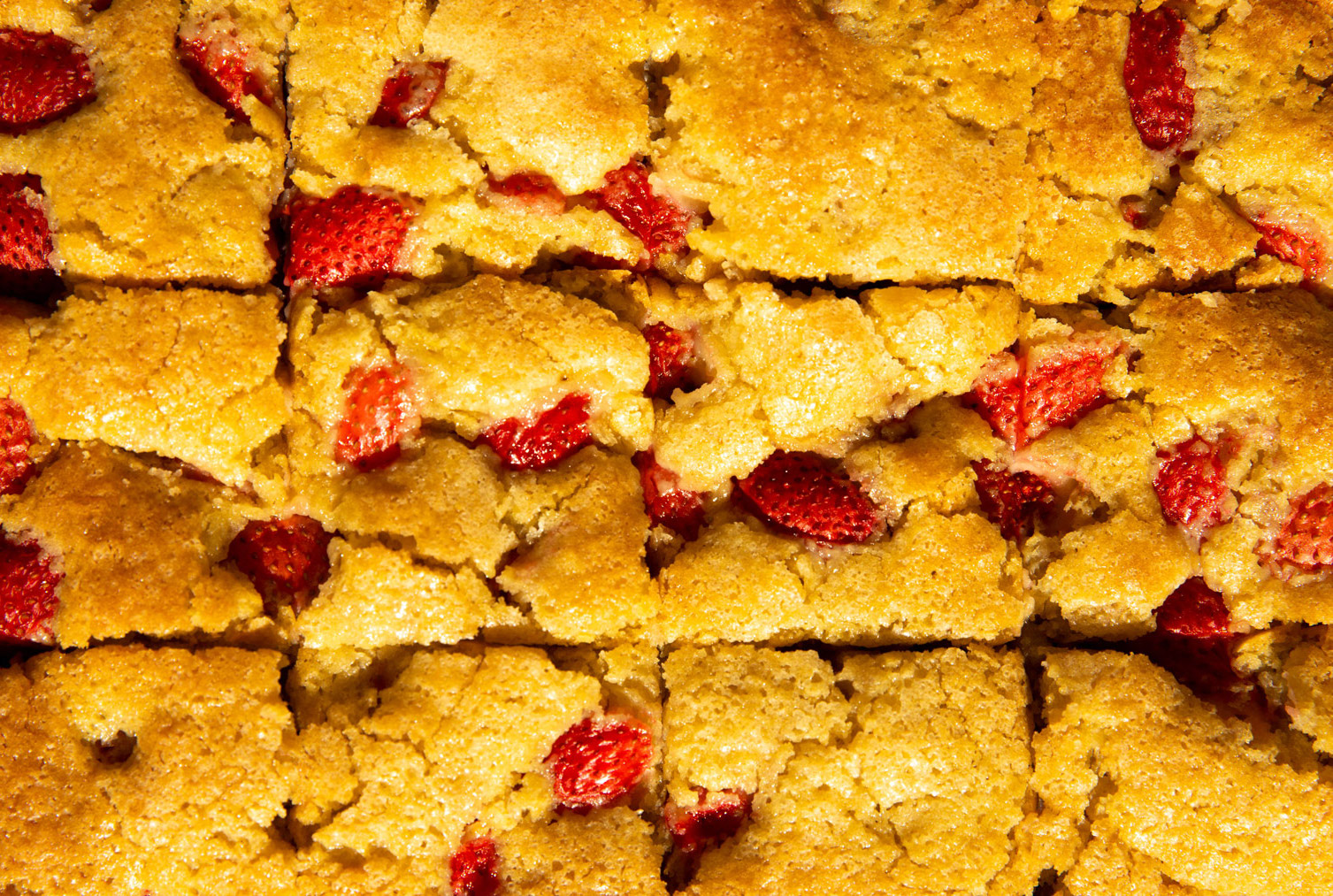 This fresh, sweet and bright vegan traybake is our go-to summer snacking cake. It comes together in under an hour and can host whatever summer fruit you have on hand - peaches, berries, cherries, you name it.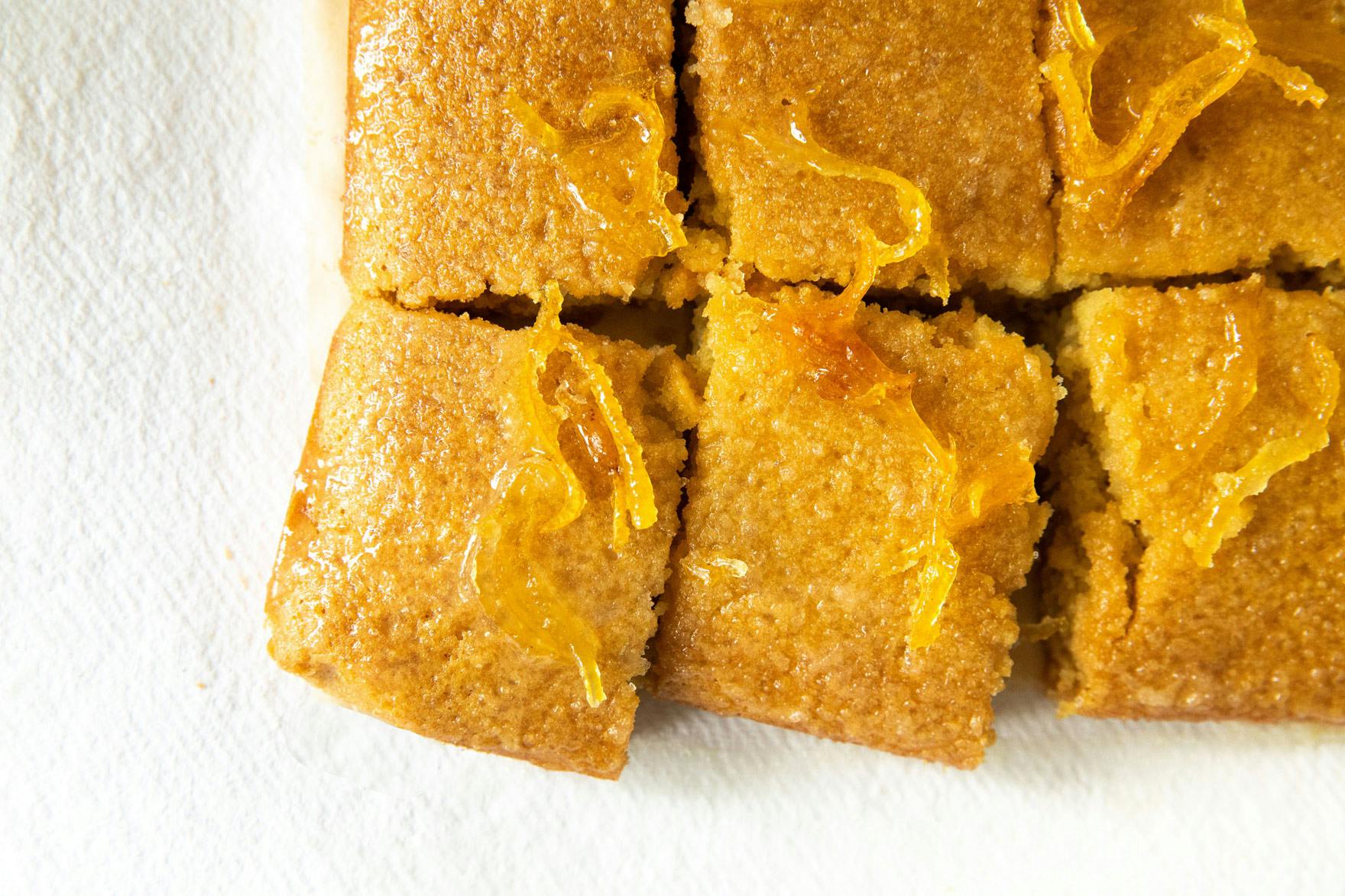 This simple vegan lemon cake is made up of a light, fluffy and bright sponge. Whether you eat it plain or top it with our lemony icing and candied lemon, you'll feel like you're eating a piece of sunshine. Yes, really.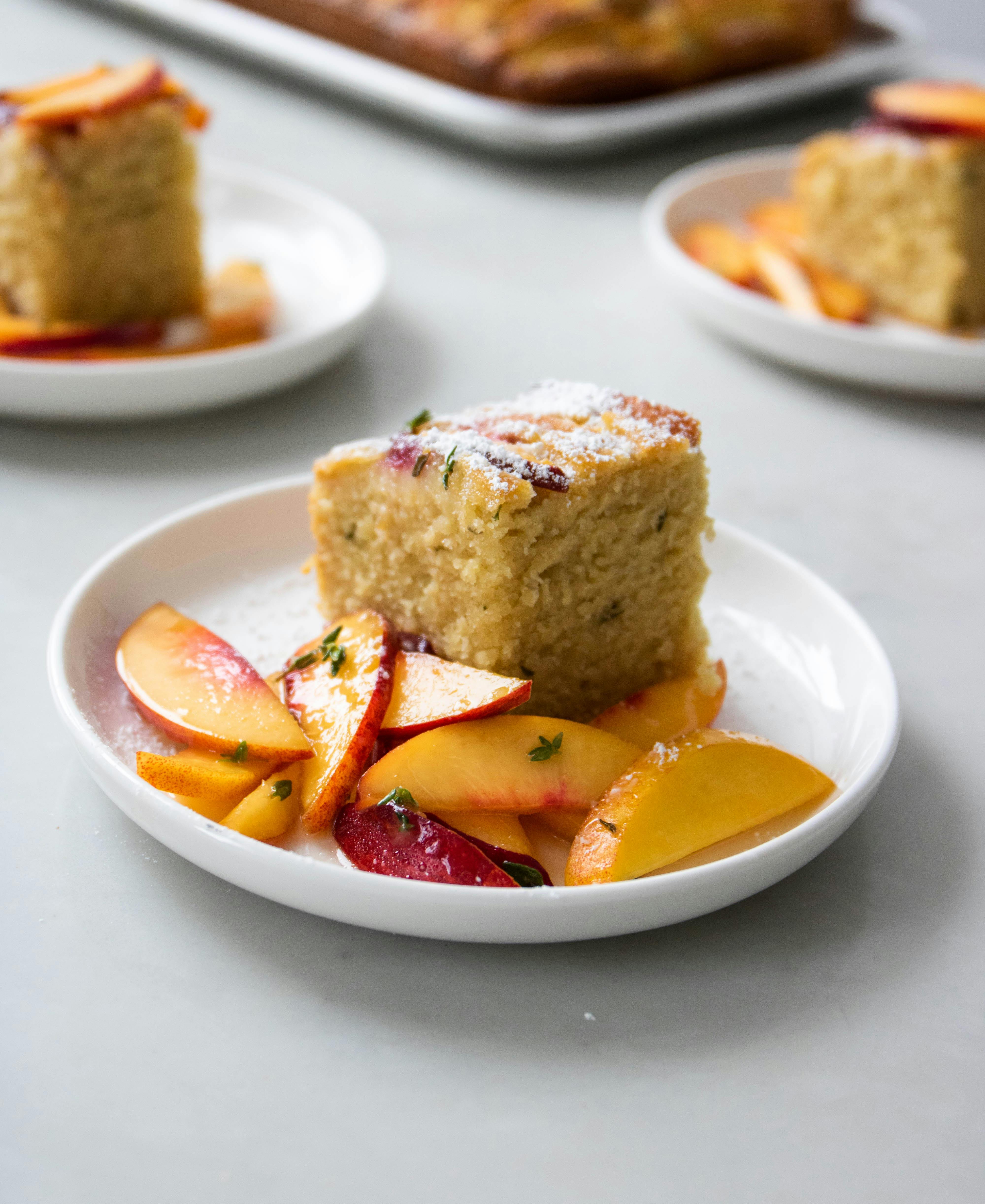 For those wanting something slightly less on the sweet side, this peach and thyme cornbread makes for a great vegan dessert and is a great chance to play around with some in-season fruit.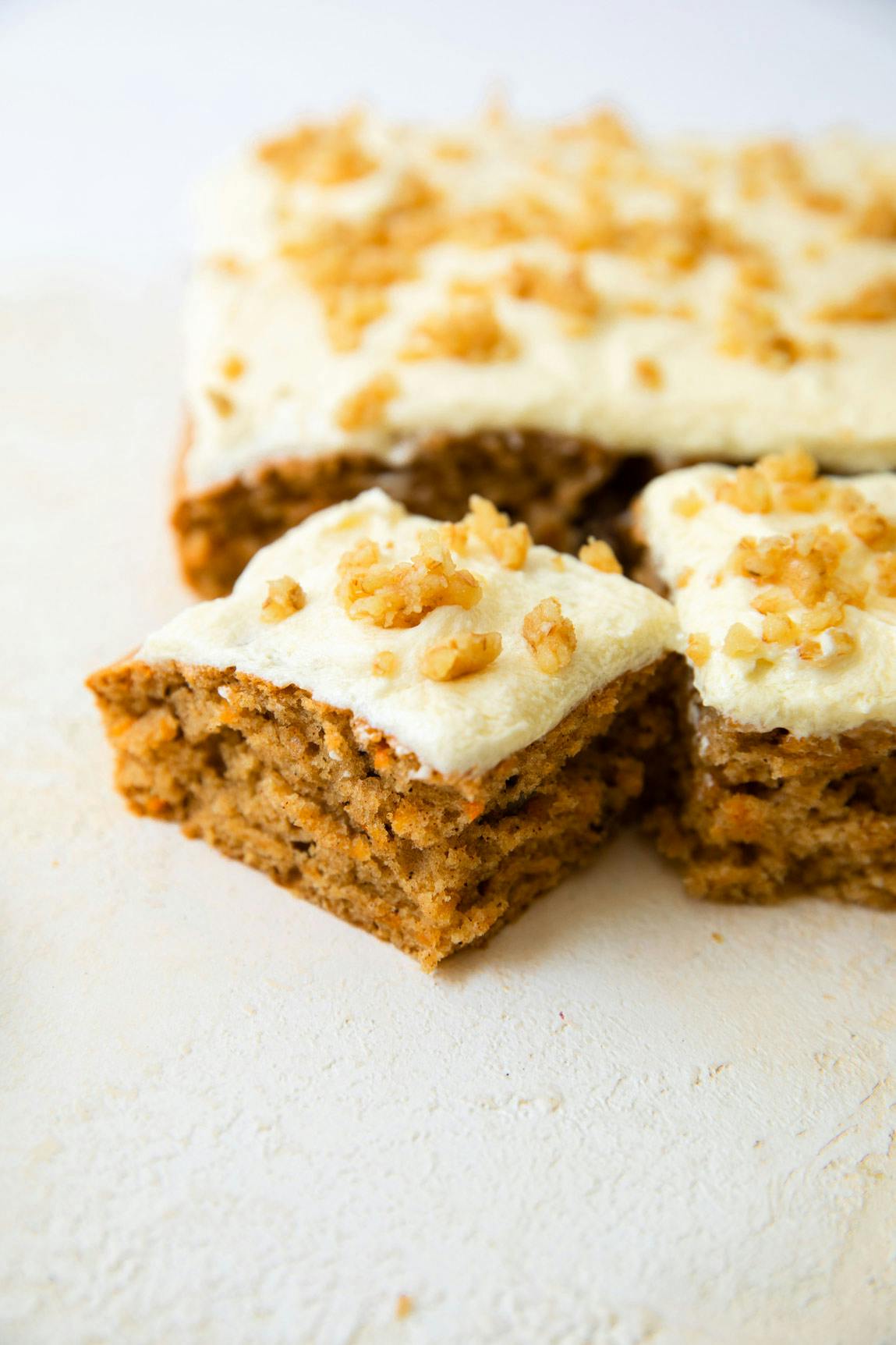 Our carrot cake is light, fluffy and perfectly spiced. It's also topped with an uber smooth cream cheese frosting. Serve with an afternoon cup of tea to hit that afternoon sweet-craving. 
Vegan Desserts for All Day Long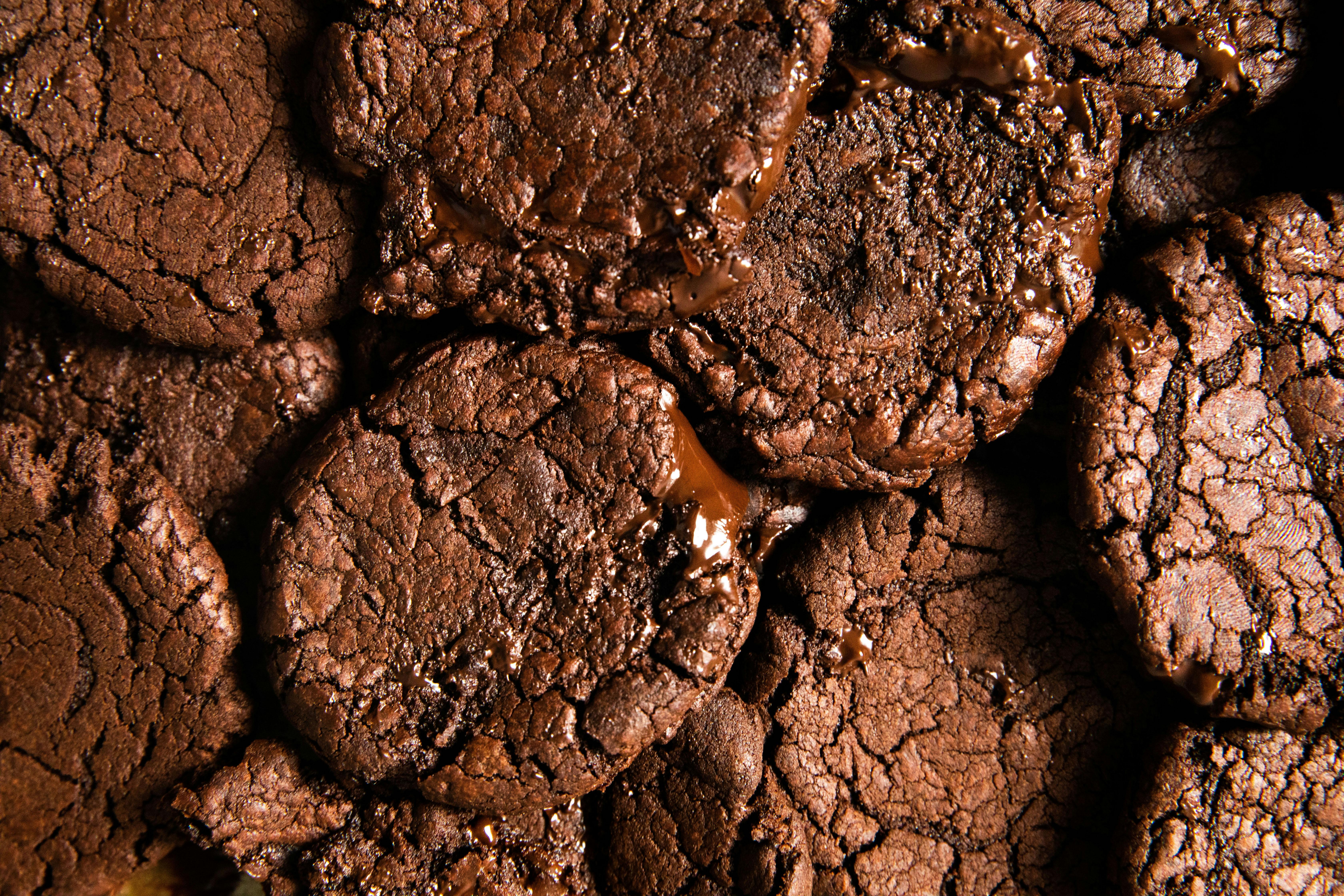 For chocolate lovers out there, we'd like to introduce you to the power couple that is the brownie cookie. Fudgy like a brownie, crisp and chewy like a chocolate chip cookie. These take a vegan dessert to a whole new level.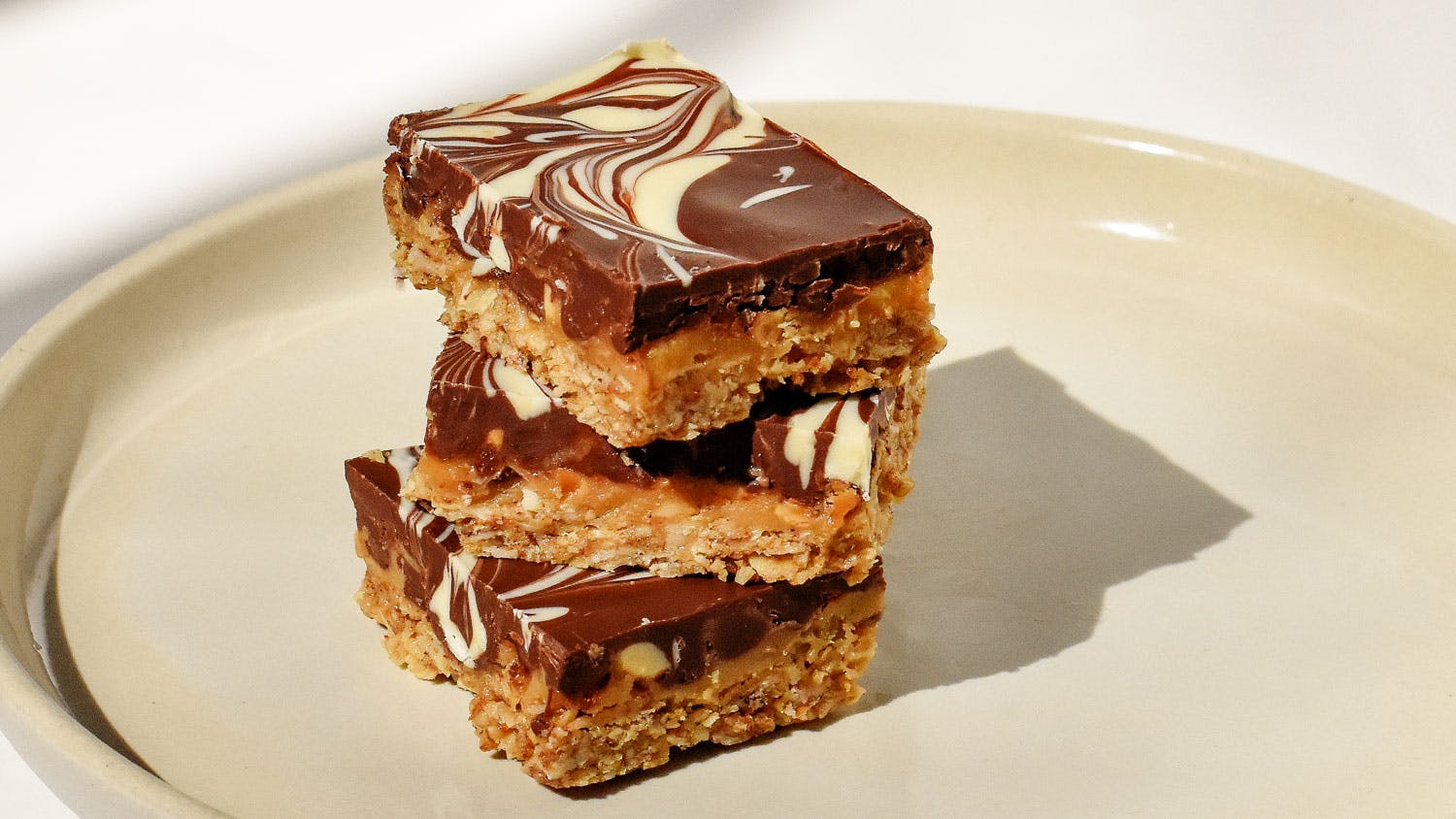 Peanut Butter Millionaire Shortbread
Think a little bit Reeses Pieces… a little bit classic Millionaires Shortbread. This recipe is creamy-peanut-butter-chocolate like you've never experienced. Once you've made one batch, there's no going back.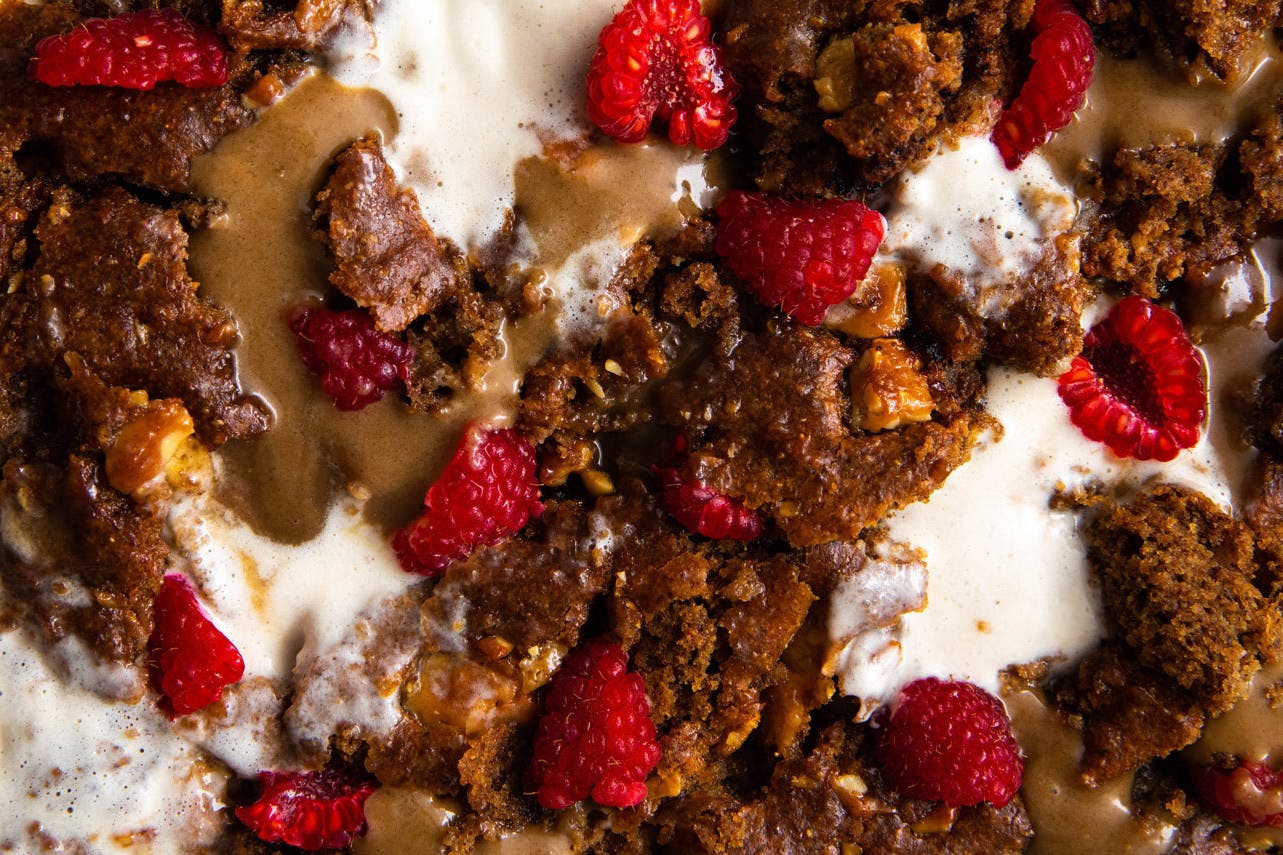 Blondies with Salted Caramel Sauce
These vegan blondies are fluffy, soft and oozing with salted caramel sauce. Share a slice or share the tray (we did the latter). Guaranteed to be no leftovers with this vegan dessert.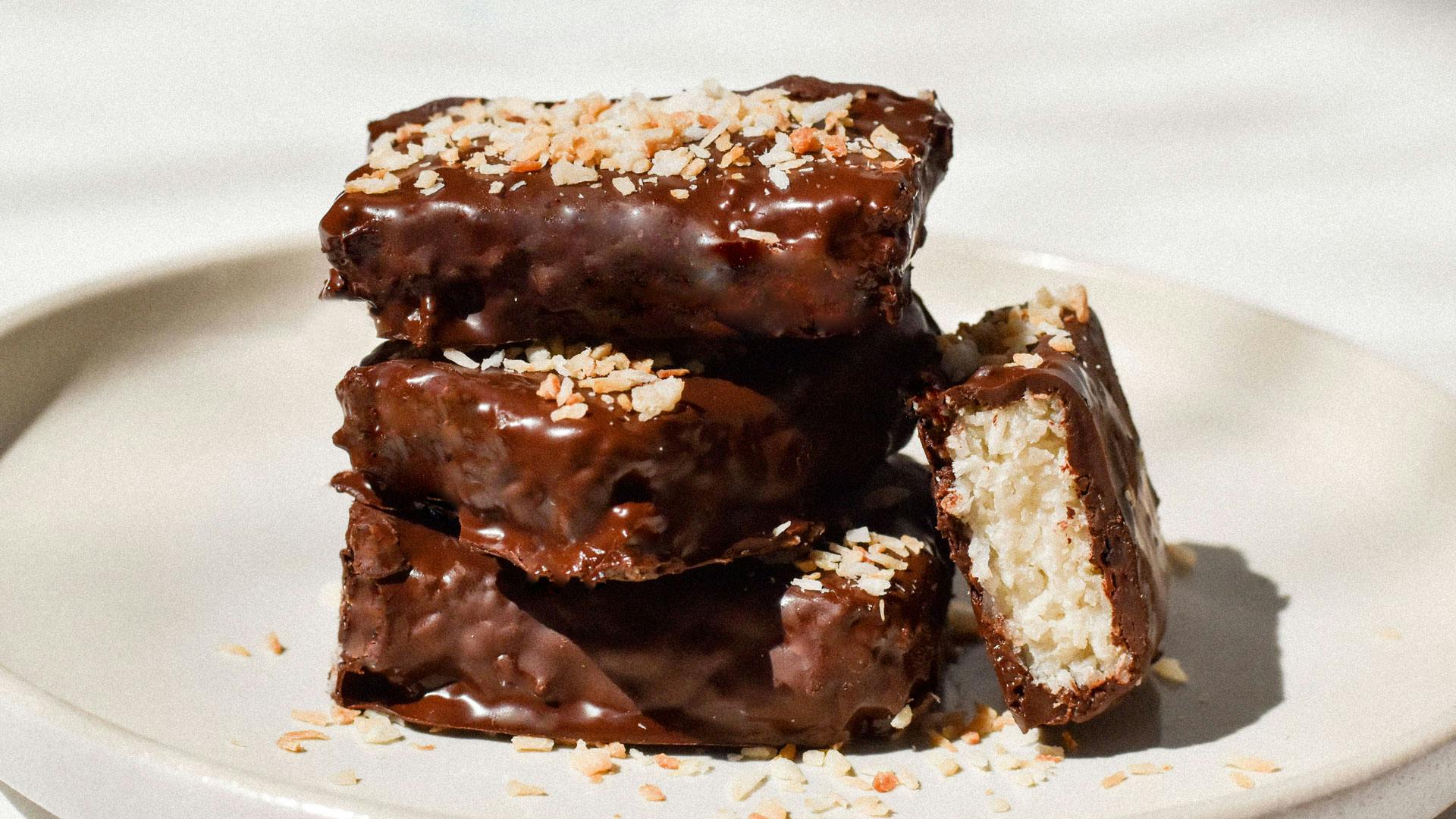 Reminiscent of childhood treats, these vegan bounty bars are sweet, coconutty and delicious. Drowned in a thick chocolate coating, this is a vegan dessert like no other.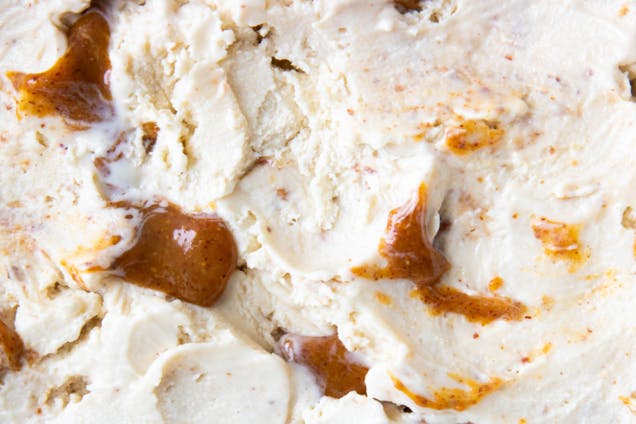 Vegan ice cream can be daunting. But we've nailed the creamiest vegan ice cream around. It's smooth with bursts of caramel chunks in every mouthful. Oh, and it only takes 10 mins to prep.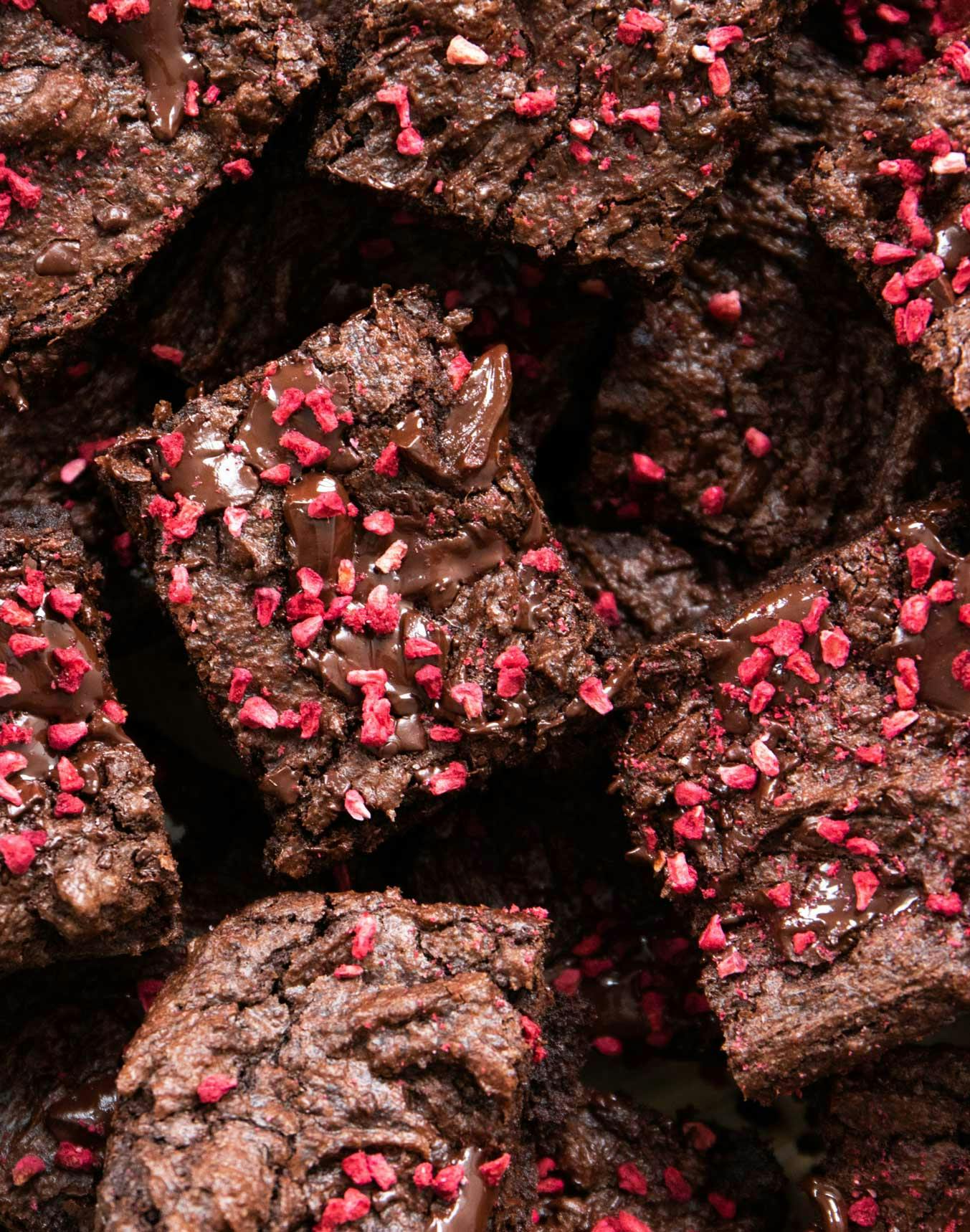 These vegan brownies are everything the perfect brownie should be- fudgy, chocolate-y and rich with crispy edges and a gooey middle. If that's not perfect we don't know what is.
Want a vegan dessert on your table in under 5 mins? Try our plant-based vegan Treat range at allplants.com
---
By Emily Neill
Emily is our Content and Community Assistant by day, and qualified PT by… later that day. She couldn't live without exercise (makes sense) so can usually be spotted in her favourite spin class, with our Three Mushroom Risotto for afters. 
---
Let us take care of dinner
We help to make eating more plants easy and delicious. Fancy letting us take care of dinner? Check out our delicious meals here.