Lifestyle
7-Day Vegan Meal Plan
by Aly Findlay
5min read
In need of some meal-time inspiration? This 7-day meal plan is perfect for vegans, vegetarians or anyone looking to get some more plants in their diet.
This meal plan consists of a variety of delicious vegan meals made from whole foods and packed with plant goodness, but can be enjoyed by anyone wanting to get a few more plants in their diet.
Monday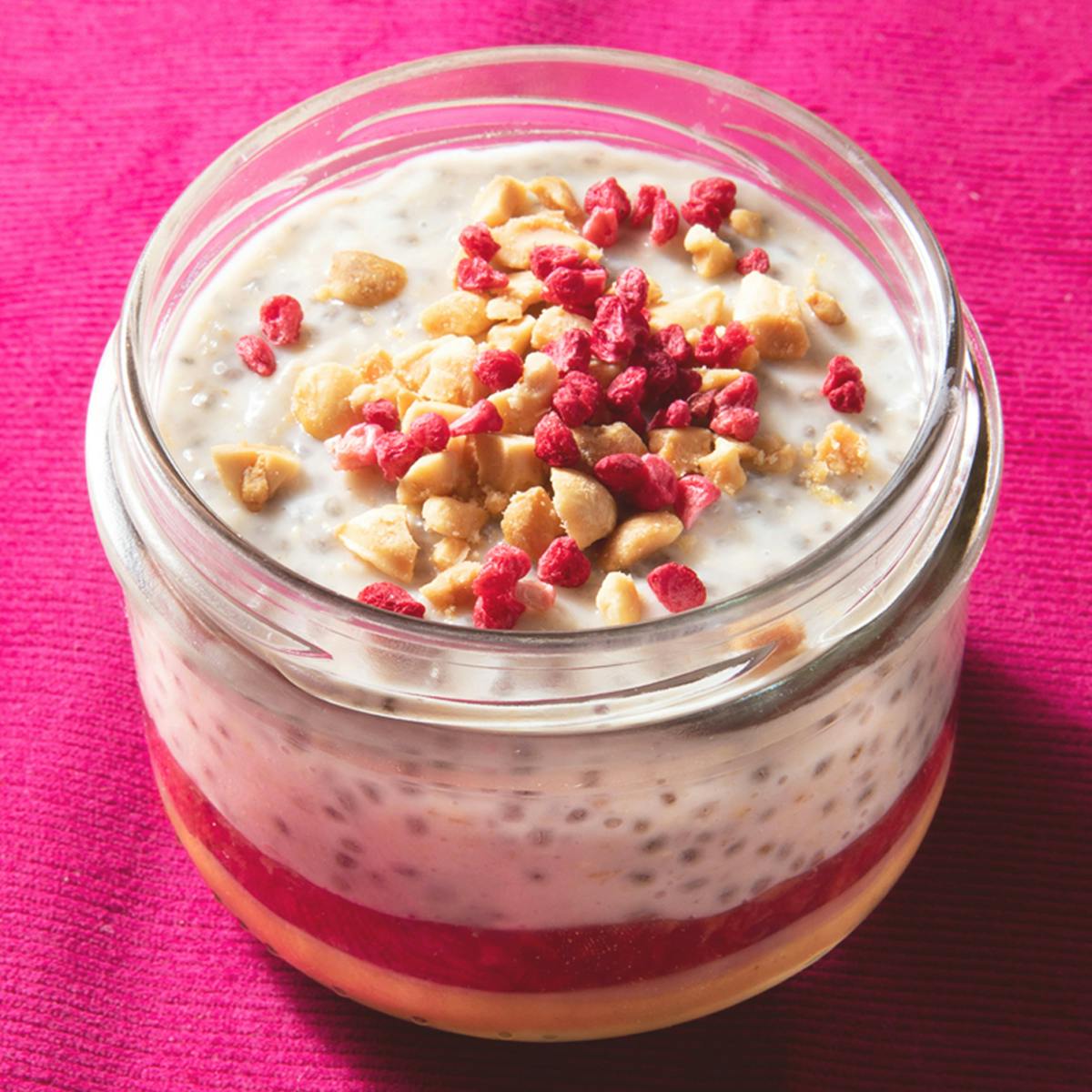 This jar of warm and creamy oats is a quick and comforting way to kick off the week. A play on a childhood favourite flavour combo, these oats are a source of antioxidants and protein thanks to the raspberry jam and peanuts. 
Yes you heard us right! Sautéed portobello mushrooms, served with fresh veg and coated with spicy garlic mayo, this easy vegan wrap recipe is sure to save your time and fill you up on the go.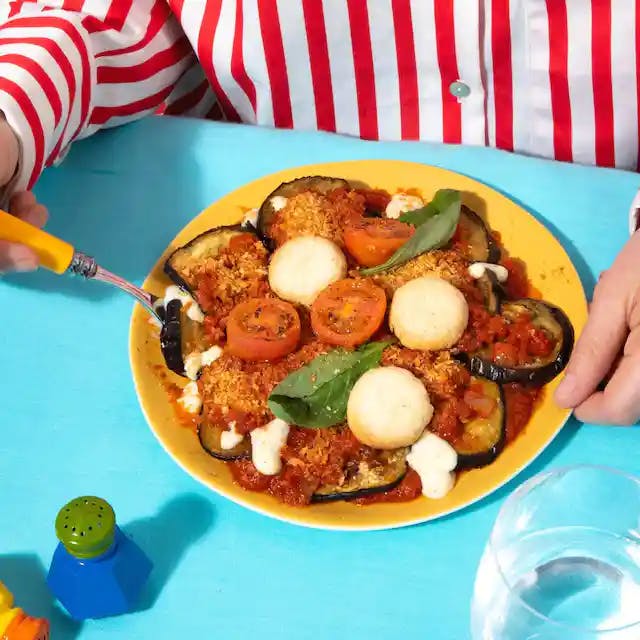 Roasted aubergine layers topped with a rich, tomato sauce, cashew mozzarella and golden oregano breadcrumbs. And ready from your freezer in 9 minutes so you can eat well and skip the washing up too.
Tuesday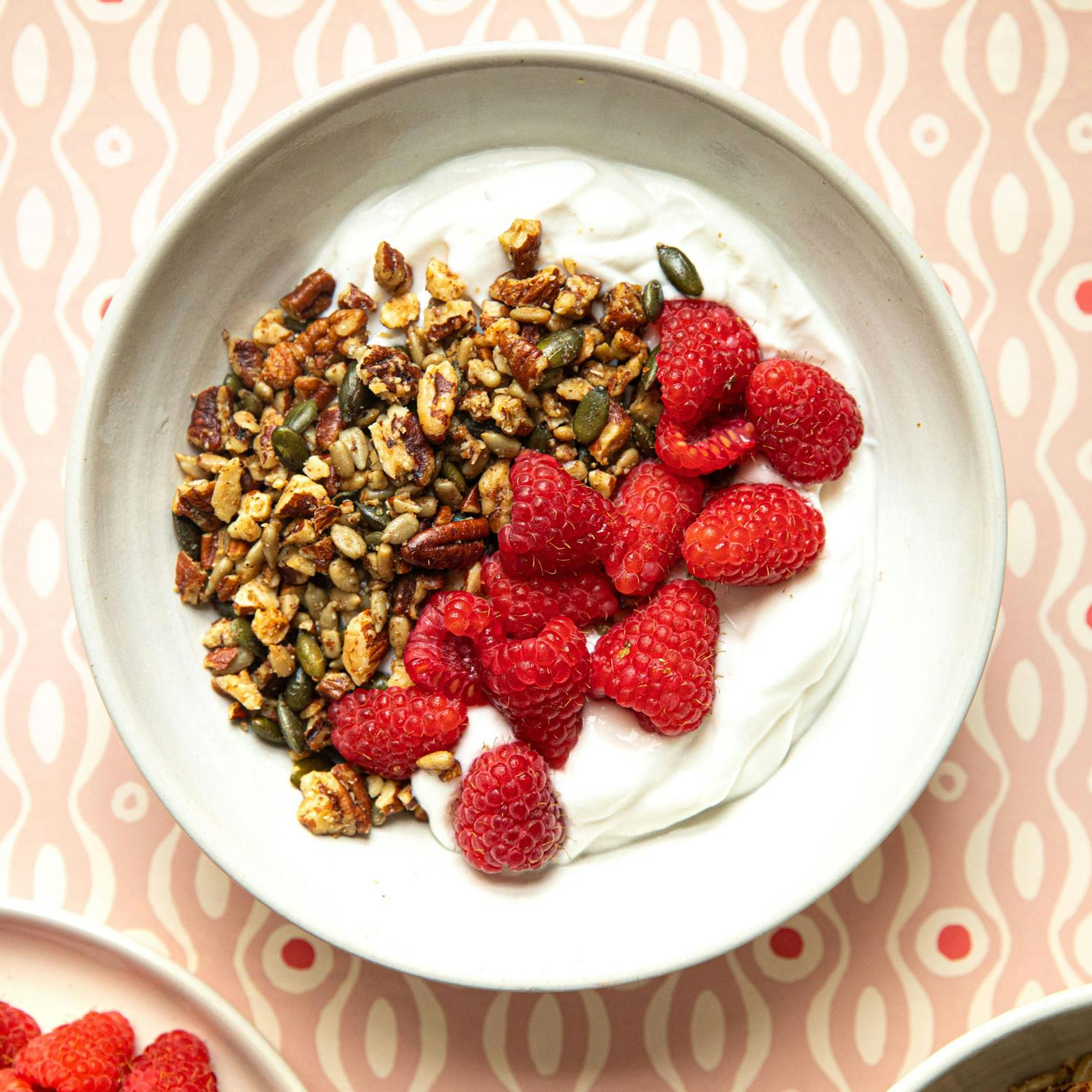 Making vegan coconut yoghurt at home is easy, delicious and so much cheaper than buying it from the shop. In exchange for 10 minutes of hands on prep and a little patience, you'll be rewarded with a creamy, rich and satisfying vegan yoghurt that tastes delicious enough to be eaten on its own.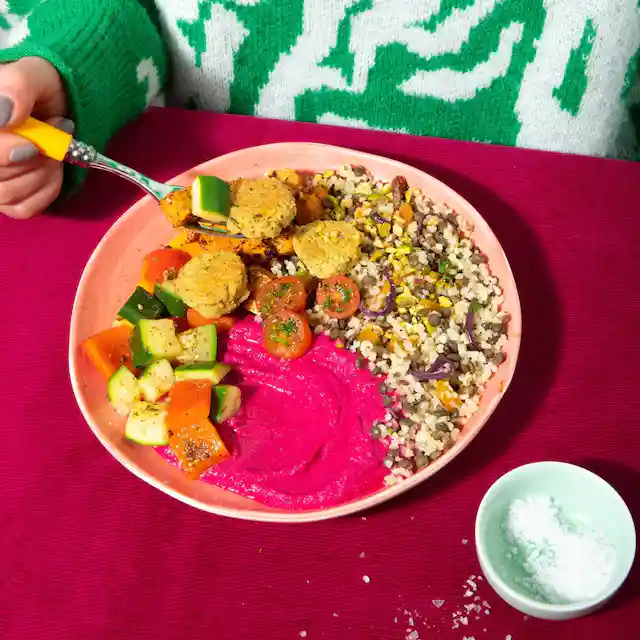 Roasted rainbow veg with crisp falafel and vibrant beet hummus, served with fluffy bulgur and a sprinkling of crushed pistachios. Power up your lunchtime with 3 of your 5-a-day and a source of Vitamin C and Iron.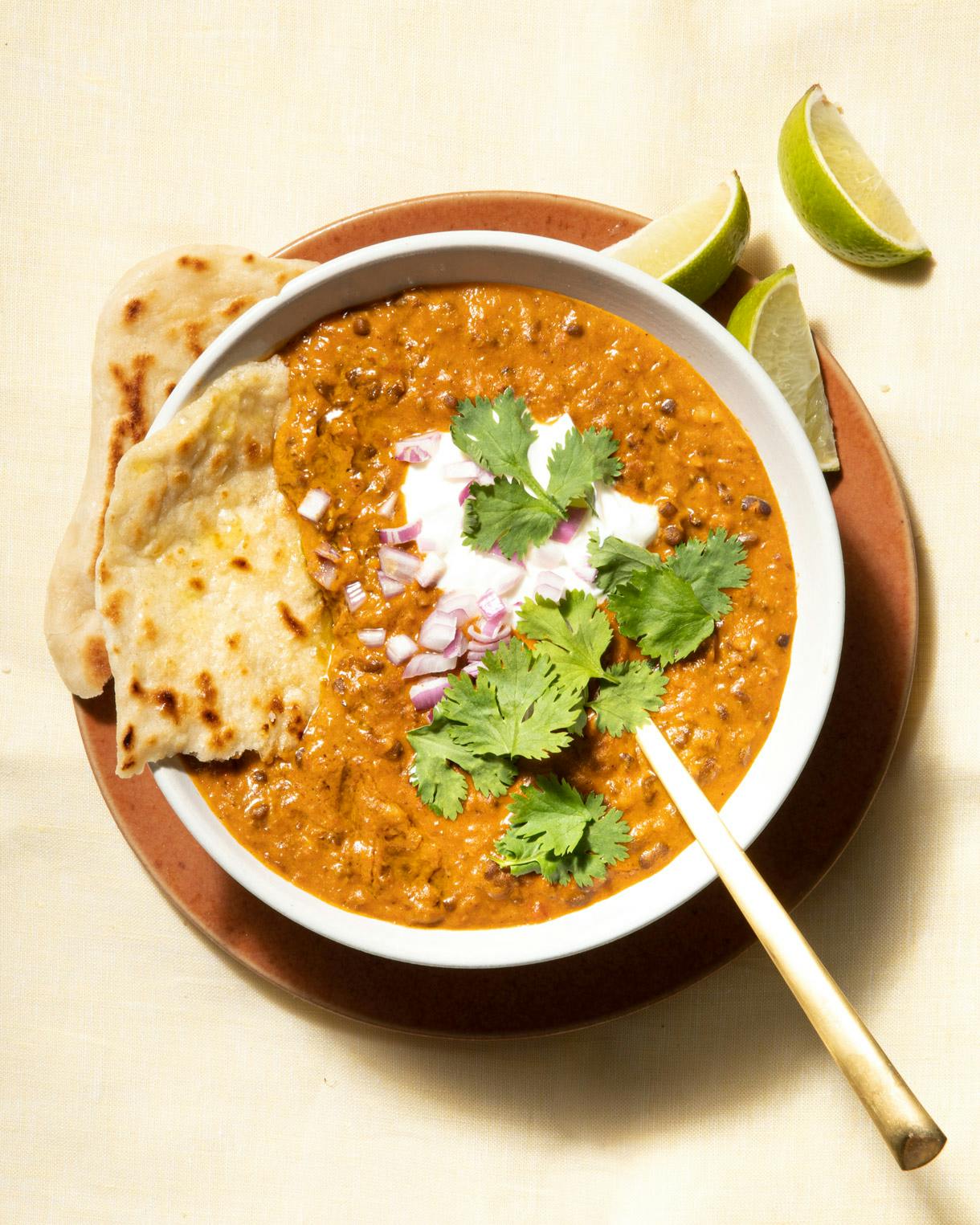 This vegan urad dal is creamy, rich, and hearty and our Sunday batch cooking recipe of choice - becoming more and more flavourful with every hour it sits in the fridge. Black lentils are packed with 26g of protein per 100g, and are also a great source of fibre, iron and calcium. 
Wednesday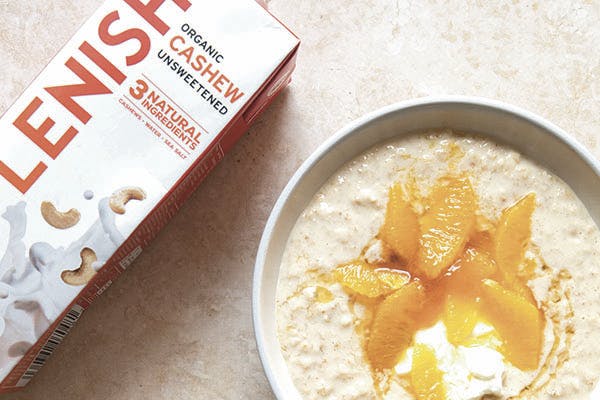 This 15 minute just-sweet-enough, creamy and crunchy bowl of oats and stewed fruit is what your busy week needs. To save even more time in the morning, make a big batch of it on a Sunday and have breakfast ready in minutes all week long. Oats are one of the healthiest ways to start your day, they are full of fibre to keep you full and won't spike your blood sugar levels. They are so versatile and can be so delicious too!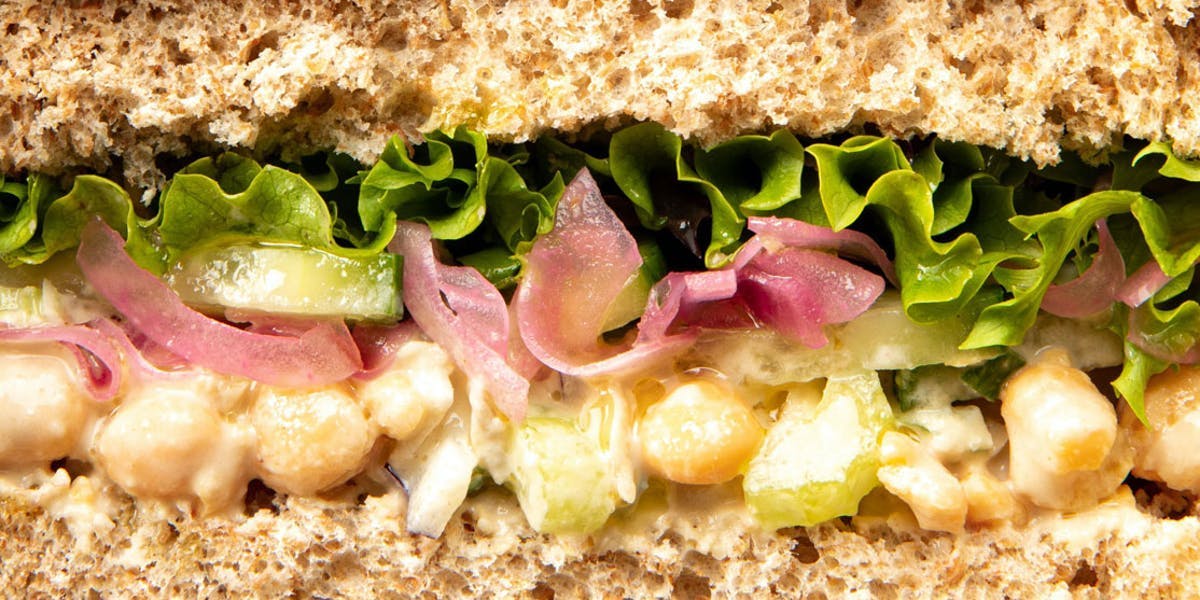 This vegan chickpea 'tuna' sandwich is as flavourful, quick and easy as lunch can get. It's extremely cupboard friendly and endlessly adaptable to what you might have on hand. No chickpeas? No problem, use cannellini or butter beans. All out of vegan mayo? Sub it for tahini (loosened with a little water), hummus or even vegan yoghurt.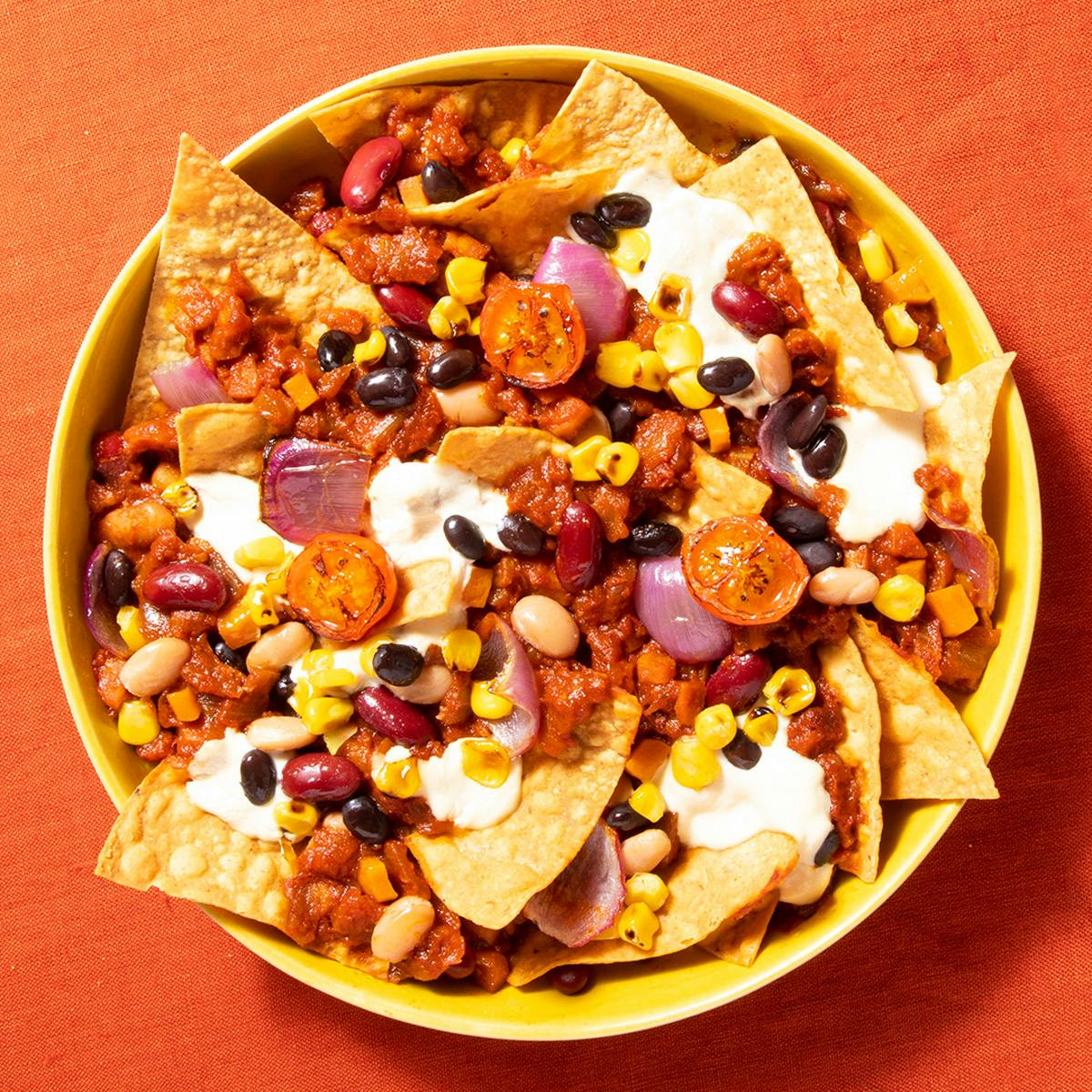 Sweet and lightly spiced tomato chilli with borlotti, kidney, and black turtle beans, topped with roasted red onions, cashew sour cream, charred sweetcorn salsa and crunchy tortilla chips. This chilli is packed with fibre and protein thanks to the hearty helping of kidney, borlotti and black turtle beans, and it also has 4 out of your 5 a day!
Thursday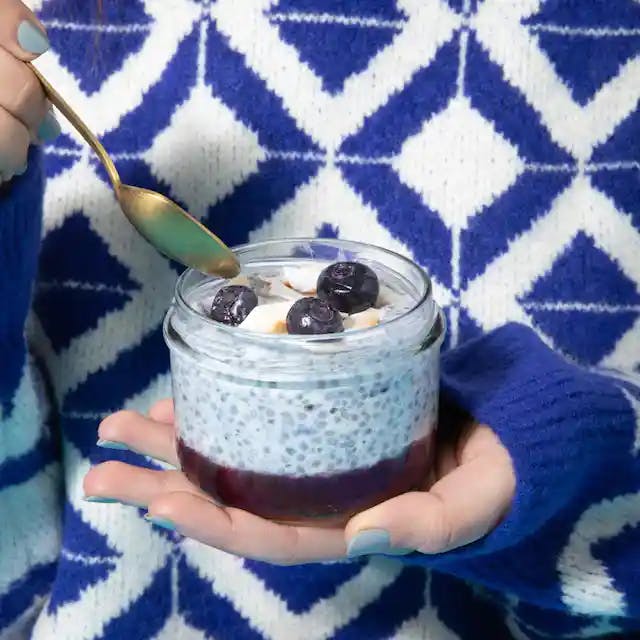 A creamy blend of oats and chia seeds, with vanilla, toasted coconut, and a wild blueberry compote. Blueberries are a great source of antioxidants, they have the highest antioxidant content of many fruits and vegetables.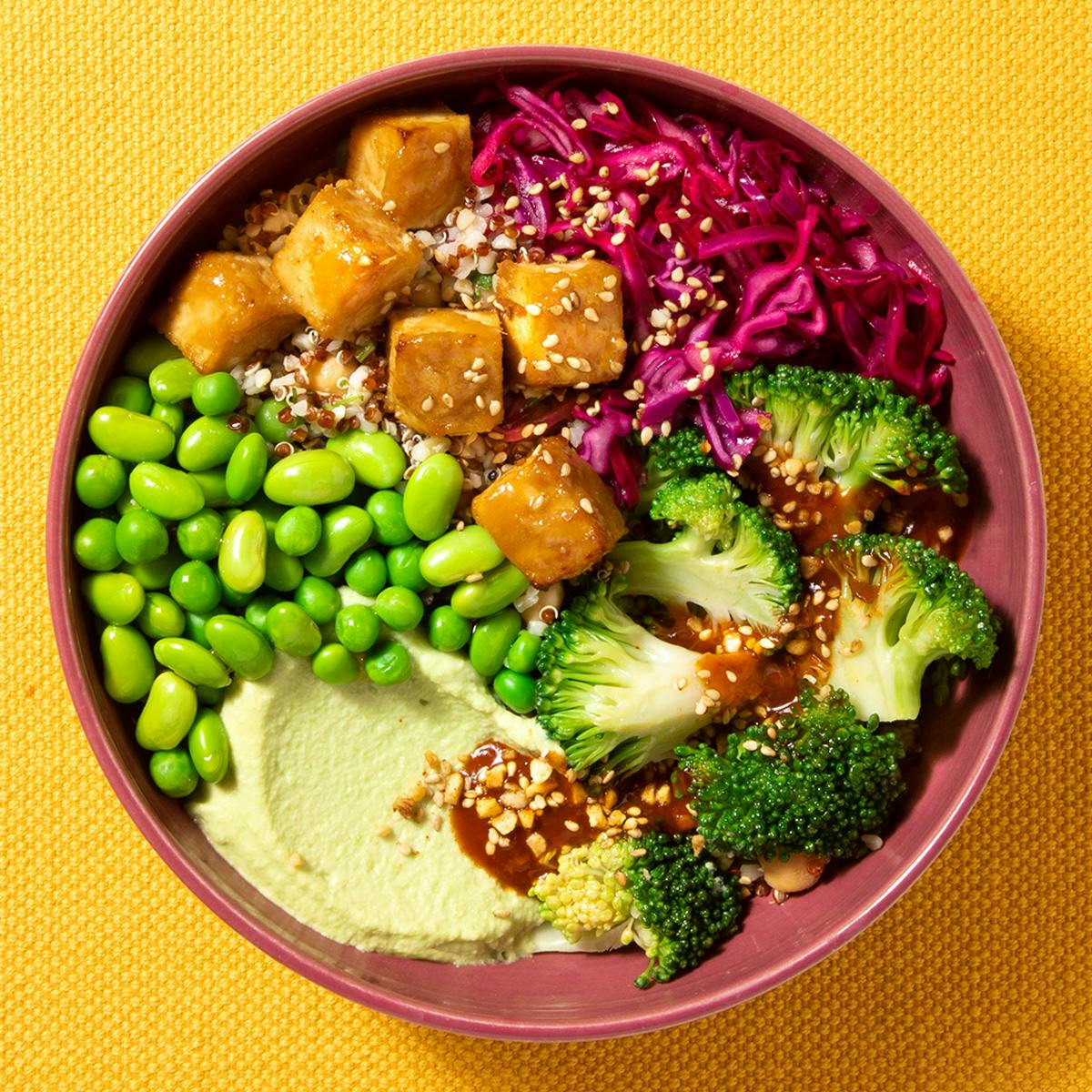 Miso-roasted tofu, coconut and edamame smash, with power grains, sweet chilli broccoli, sesame cabbage, and a pea and edamame medley. This dish is high in protein, with over 25g per serving. It's three of your five a day, high in vitamin C and Iron and a source of dietary fibre.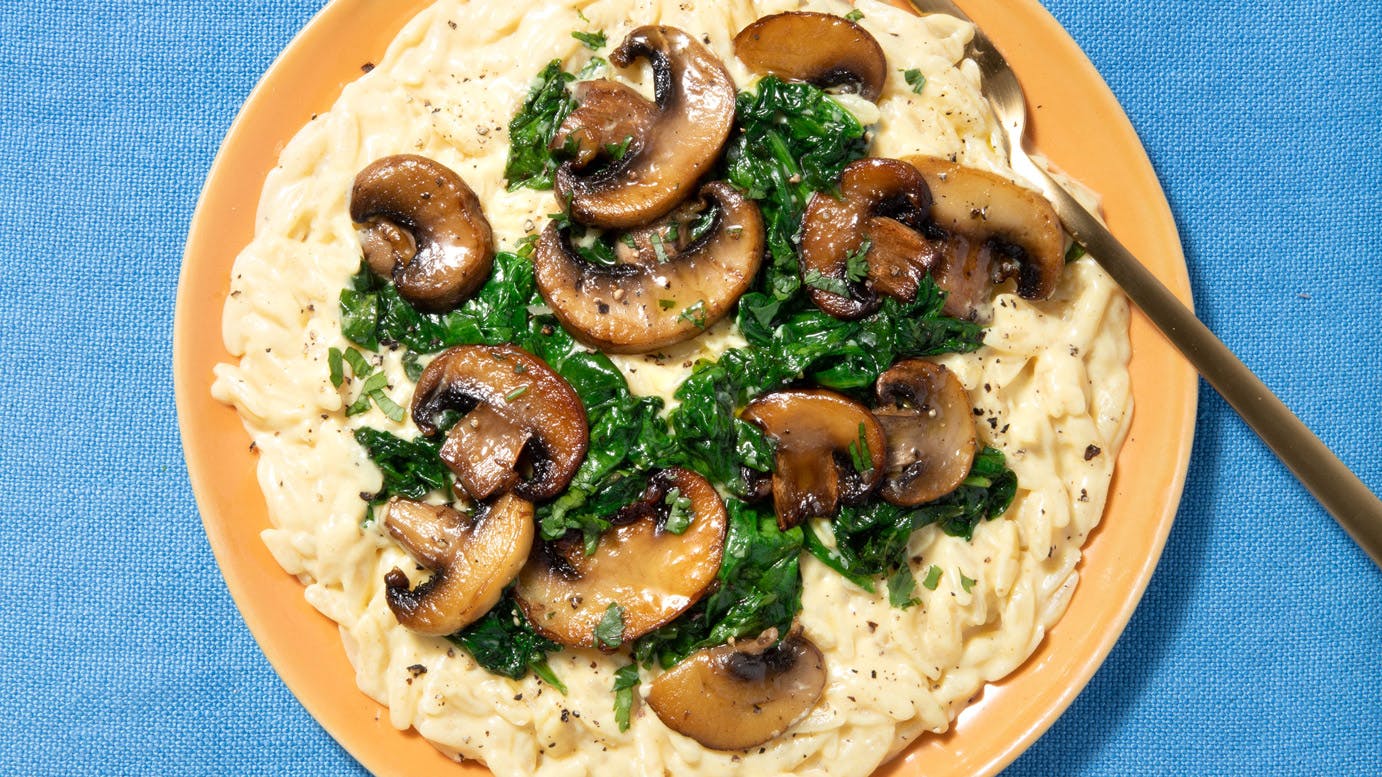 Orzo tossed in a cashew-based creamy sauce, with chestnut and button mushrooms sautéed with garlic, truffle oil and baby spinach.
Friday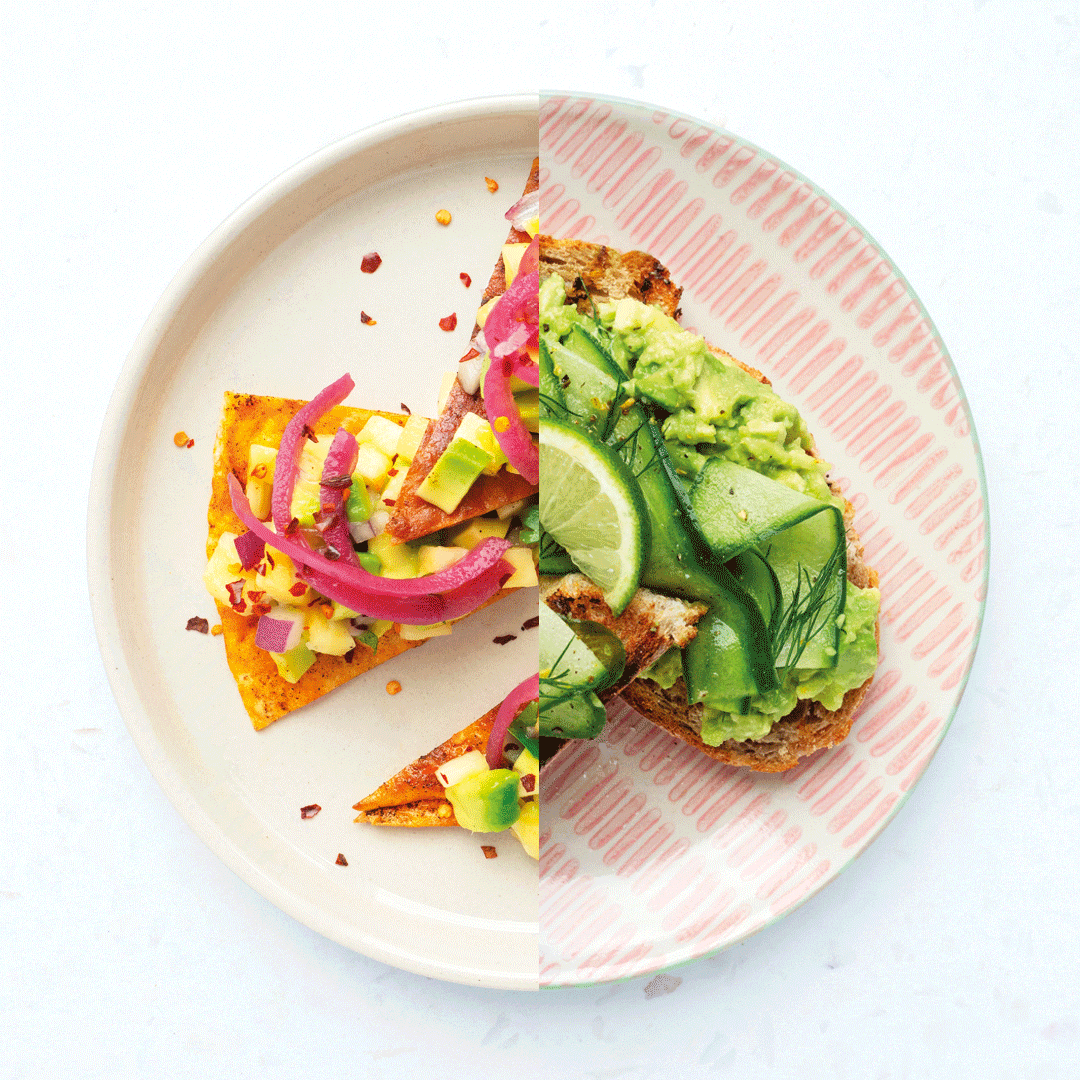 Avocado and toast...name a more iconic duo. From a grab-and-go healthy breakfast to fancy brunch, avocado toast is the ultimate chameleon of the food world. Dressed up or down, there's no denying the satisfaction of smooth, fresh avocado atop a carby crunch.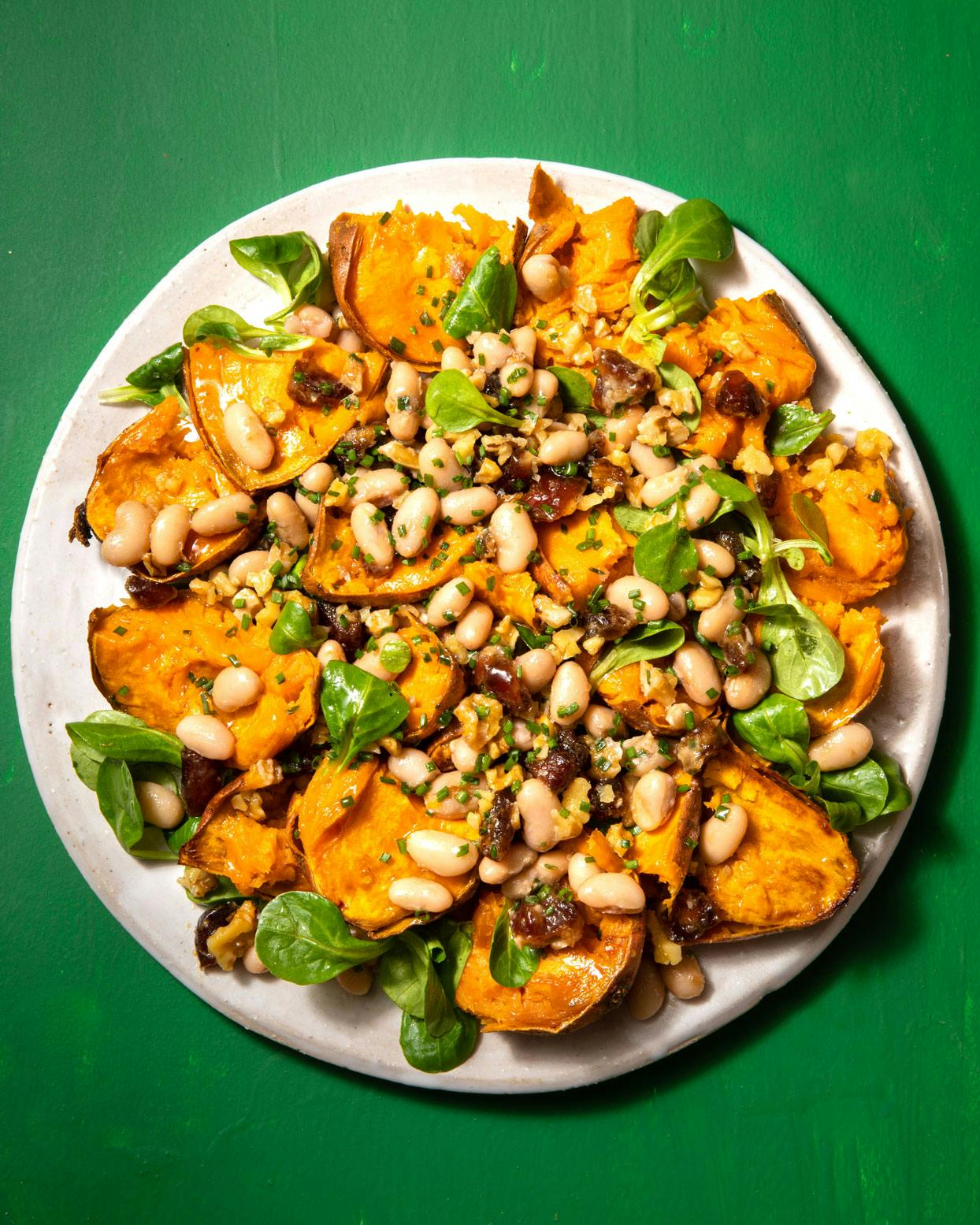 A sweet, savoury, crunchy and creamy sweet potato salad that will keep you full, satisfied and happy through to dinner. Due to its resistant and robust components - including dates, walnuts, and cannellini beans - it lasts for hours in a tupperware without wilting, making it an ideal picnic and lunch-al-fresco candidate.
Dinner: allplants Tofu Tikka Masala
Tofu marinated in a classic masala blend, roasted with red peppers and sweet onions. Simmered in a rich creamy, tomato curry sauce and served with fluffy coriander rice. The perfect Friday night fake-away.
Saturday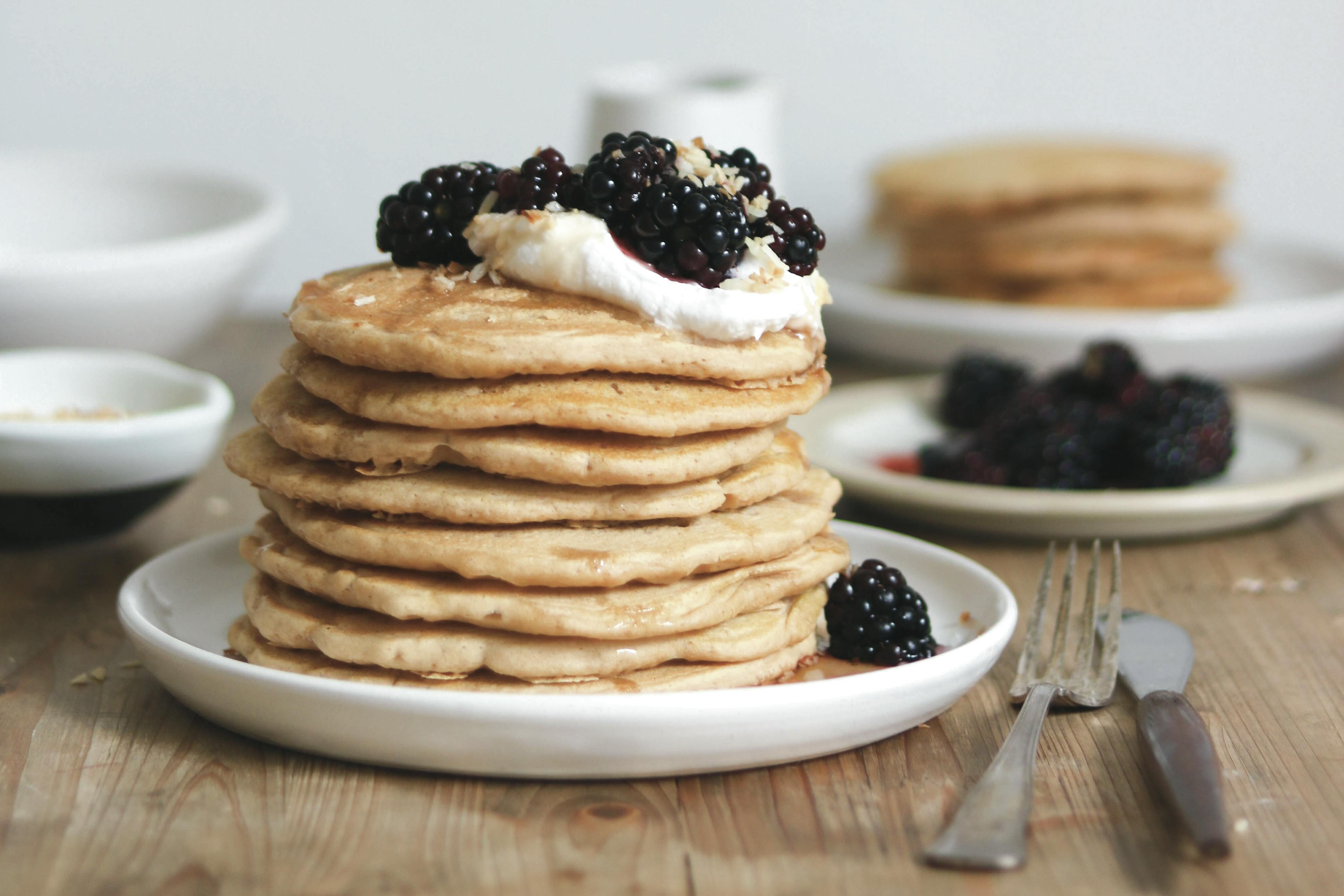 These pancakes are delicious — you certainly wouldn't know they were vegan. Top them with some fresh berries and coconut yoghurt for a perfectly balanced start your weekend, or treat yourself with some more indulgent toppings.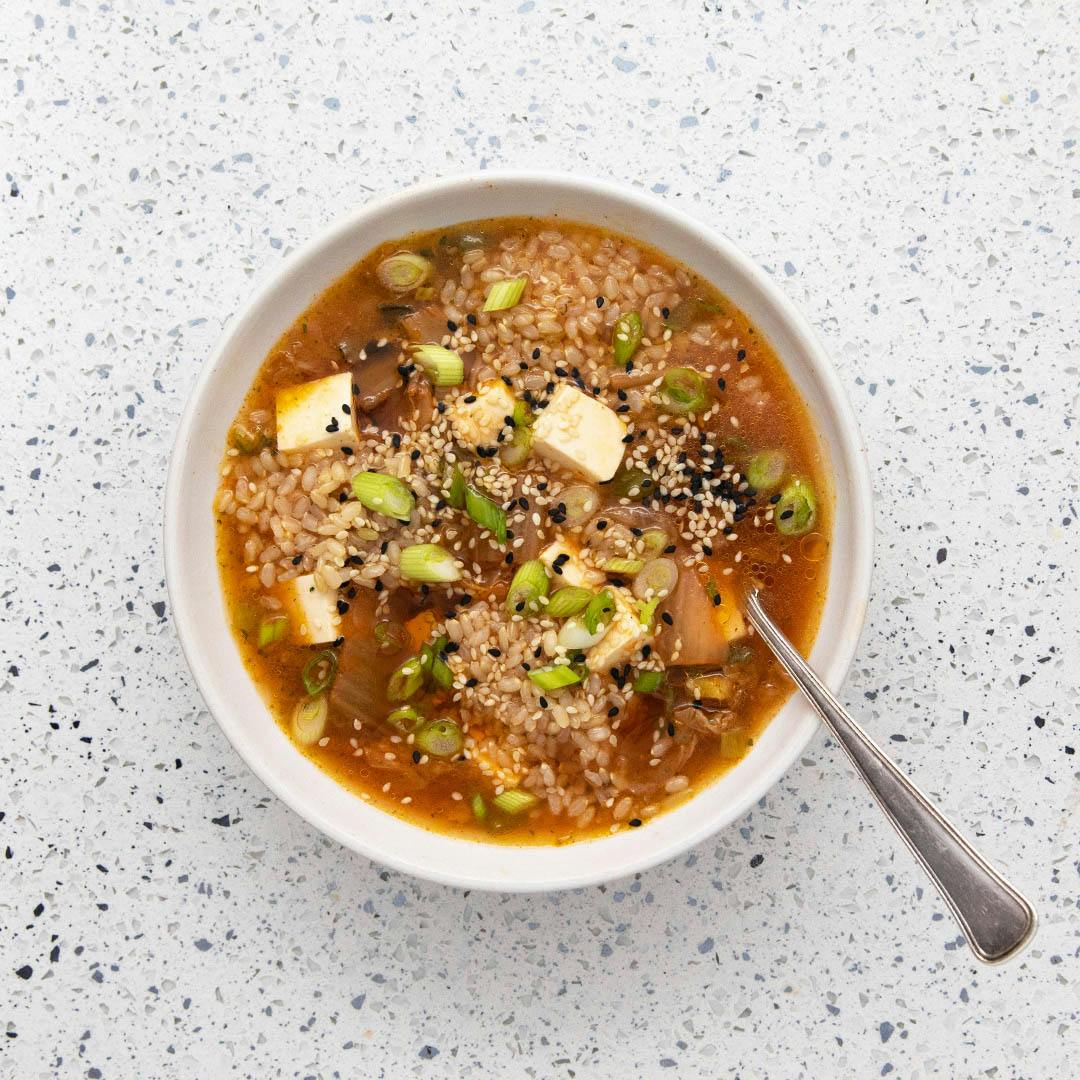 Kimchi, tofu, brown rice and a fragrant stock come together to make the perfect weekend lunch.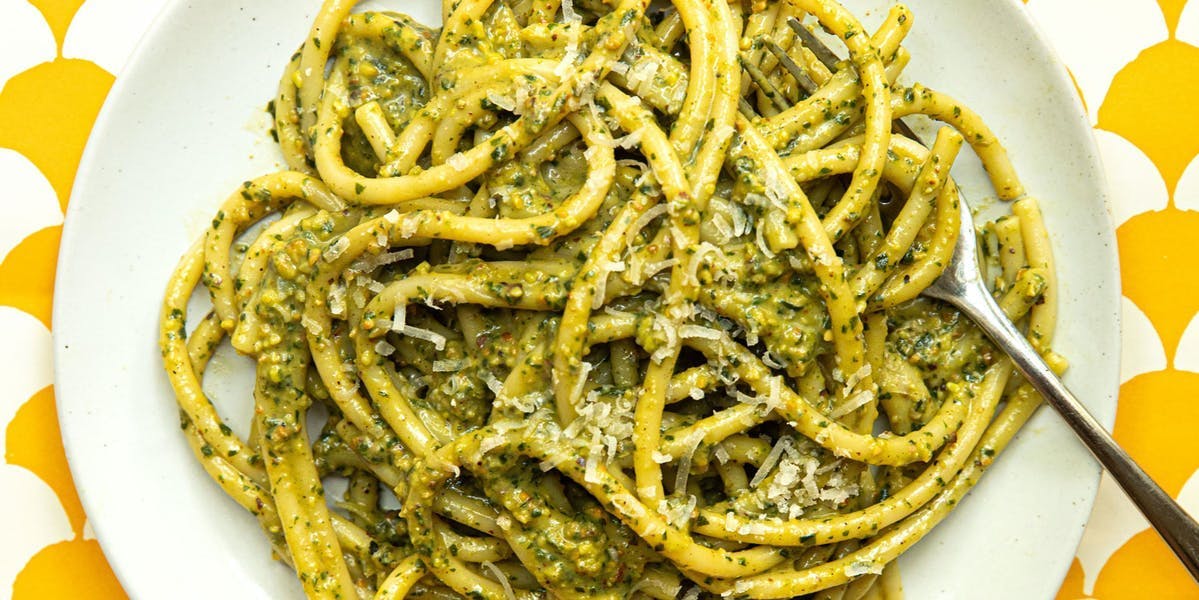 Creamy, nutty, salty vegan pesto that comes together in basically as long as it takes to cook pasta.
Sunday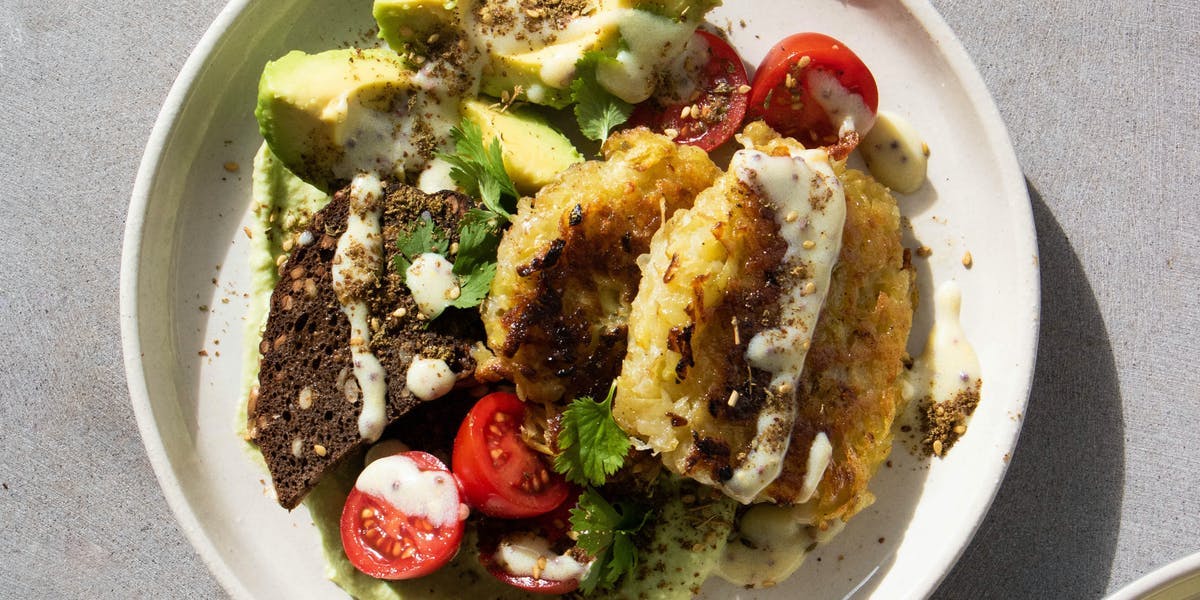 This dish was dreamed up with lazy, late mornings in mind. Whether relaxing from the night before, or getting ready for a big weekend, it has you covered.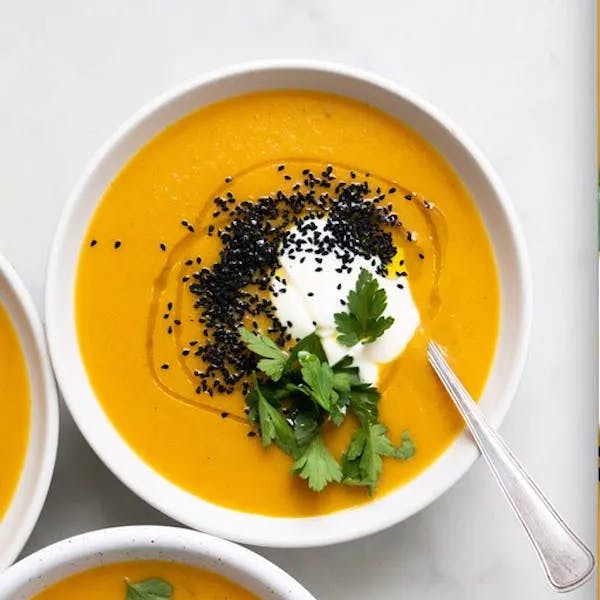 This silky smooth spiced carrot and butternut squash soup is our go-to recipe for weeknight comfort food. It comes together in around 30 minutes, is extremely hands off and the recipe easily doubles (or triples) for delicious leftover lunches in the week.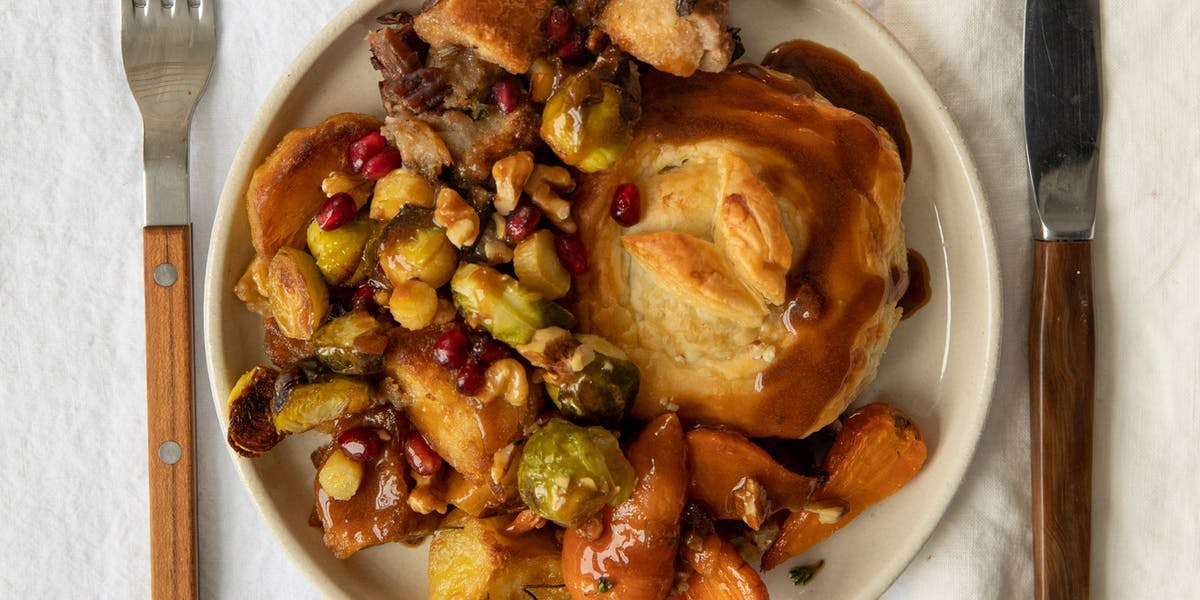 Sunday wouldn't be Sunday without a comforting roast dinner. Impress your guests with this mushroom wellington, and be sure to serve with fluffy vegan Yorkshire puddings and lots of gravy.
No time to cook?
If you're short on time, check out the full allplants menu of chef-made vegan meals, all ready to heat from your freezer. No faff, no washing up, just delicious plant-based plates.
---
By Aly Findlay
Aly is our go-to nutrition hero as she studied Human Nutrition at uni (makes sense, right?). She's also always on hand to help our customers, and provide our team with coffee. Lots and lots of coffee. 
---
Let us take care of dinner
We help to make eating more plants easy and delicious. Fancy letting us take care of dinner? Check out our delicious meals here.