Lifestyle
Veganuary Meal Plan: Week 1
6min read
Whether you're taking your first steps into plant-based eating this January or giving it a second (or third) go, we're here to help you set some intentions and set yourself up for a delicious, satisfying and easy week of cooking and eating. No one expects you to go cold turkey (especially if there's still some in the fridge), but this guide is here to help you make your first steps, to celebrate the milestones and to make your plant-based resolutions that little bit easier. Keep reading for our survival tips and tricks, as well as our go-to recipes for the week.

Tips
Nothing is more important this week than feeling satisfied! Hangriness is the biggest culprit for late night trips to the fridge for the last of the cheeseboard and can be easily avoided by following some of the tips below. 
Don't underestimate the power of snacks. There's a whole world of vegan snacks out there — from crunchy to creamy, savoury to sweet. Making sure you have some on hand when out and about or when working at your desk will mean you don't arrive at your next meal famished, grumpy and unenergized. Head here for our guide to the best vegan savoury snacks, here for the best vegan sweet treats and here for the best vegan biscuits.

Make sure you're eating enough! Vegetables and grains are naturally very lean and low in fat and it's actually really easy to undereat slightly when first venturing into plant-based eating. Make sure you're eating satisfying portions and are incorporating fats into your meals. Head here for a list of the healthiest sources of plant based fat to look out for.

Don't cut out your favourite foods, just find similar plant-based ones! If you get a craving for a burger, don't ignore it — head out to your nearest burger joint and try out their plant-based option. If pad thai is your favourite meal, try making one yourself or plan ahead and pop an allplants pad thai into your next box. And that goes for everything - from katsu curry to chicken tikka masala. Whatever the food, there are hundreds of options waiting to be tried out. Head here to take a look at our restaurant guide and find the spots in your city that will hit all your cravings.
Recipes 
Here are some easy, unfussy and delicious recipes to see you through the next week, from breakfast and onto lunch and dinner. The dinner ideas here are specifically chosen to make great leftovers, so lunch can be ready in a couple of minutes, whether you need to bring something to the office or need a quick working from home lunch.

Breakfast Ideas:

Toast
If you're a toast-for-every-breakfast kind of person and are trying to navigate your way through toppings fret not — a lot of what you'd typically spread on toast is already plant-based. Peanut butter, hummus, marmite, jam and biscoff spread (yes, really) are all vegan. Head here for the full low down on vegan spreads. There are a huge range of plant-based butters ready to be spread on toast, which can be found in this handy little vegan butter guide. 
If your go-to is avocado on toast but are in the mood to mix things up, head here for avocado on toast 3 ways — from spicy, to fresh to sweet. 
Oats
Oats are here for you when it's cold and gloomy out. They're warming, creamy and filling — the perfect trifecta for winter mornings. Cook oats with plant based milk and water, and top them with fruit, plant based yoghurt and maple syrup. These peanut butter and jam oats taste like a pb&j sandwich, which is a big plus. Make a big batch and future you will thank you for a cosy breakfast with zero effort.  
If you're in a big rush in the morning but have some time to meal prep on a Sunday, make a batch of granola which you can eat for breakfast all week long with your favourite plant-based milk or yoghurt and fruit. Use the recipe as a base, and add whatever you have on hand — from oats, to seeds and nuts.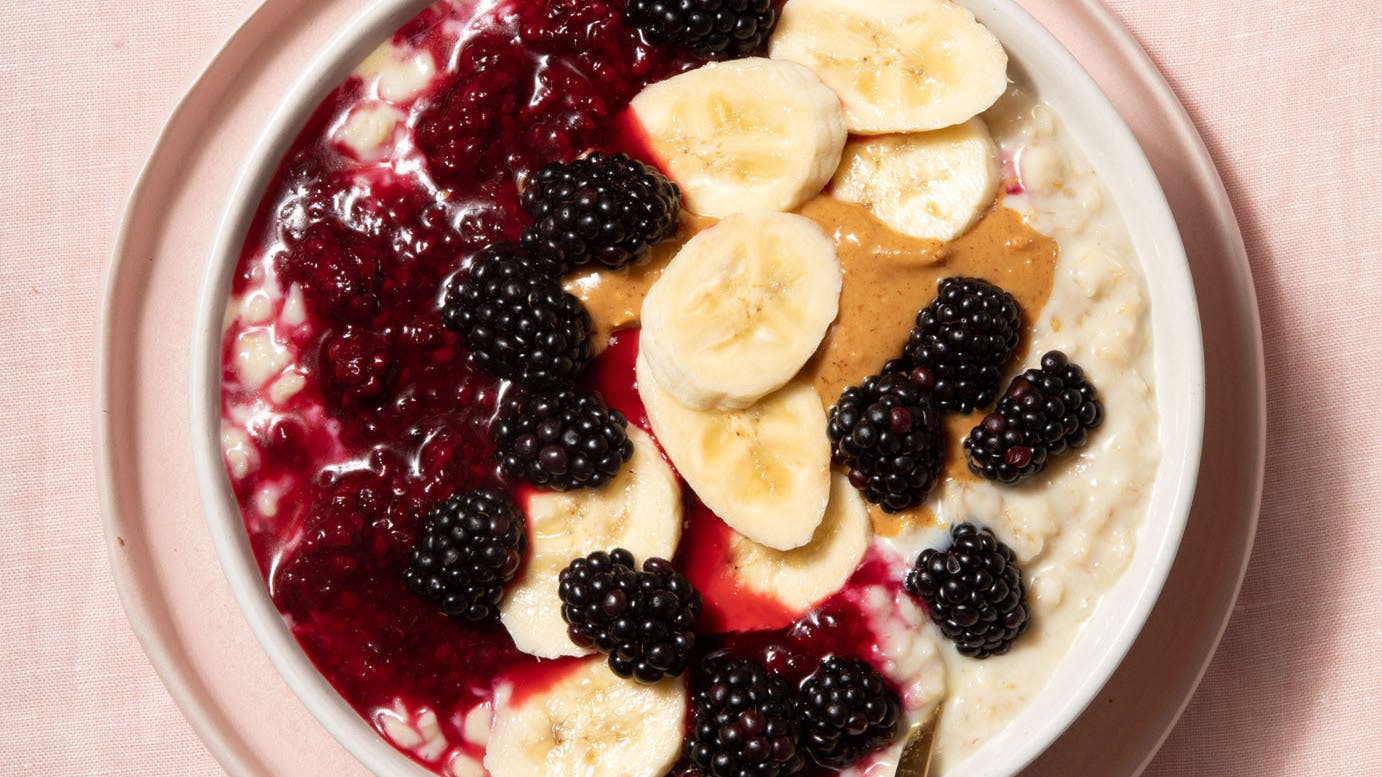 Pancakes
If it's the weekend and/or you want something sweet and familiar, make these fluffy pancakes or crepes. Perfect for lazy, chilled sundays. 

Lunch Ideas:

Pesto
Pesto is the backbone of lunches and quick dinners. This vegan pesto tastes just as nutty, creamy and savoury as the classic. Toss it through pasta for a filling lunch or through chickpeas and roasted vegetables for a lighter lunch. If you can't get your hands on basil and want something more seasonal, make this deeply flavoured cavolo nero pesto.
Wraps
These garlic mayo mushroom wraps — filled with sautéed portobello mushrooms, fresh veg and spicy garlic vegan mayo — and these Mexican inspired bean and rice burrito wraps are great options for on-the-go lunches. They're fresh, flavourful and satisfying and can be prepped in advance then assembled in seconds for the moments when unexpected hunger strikes.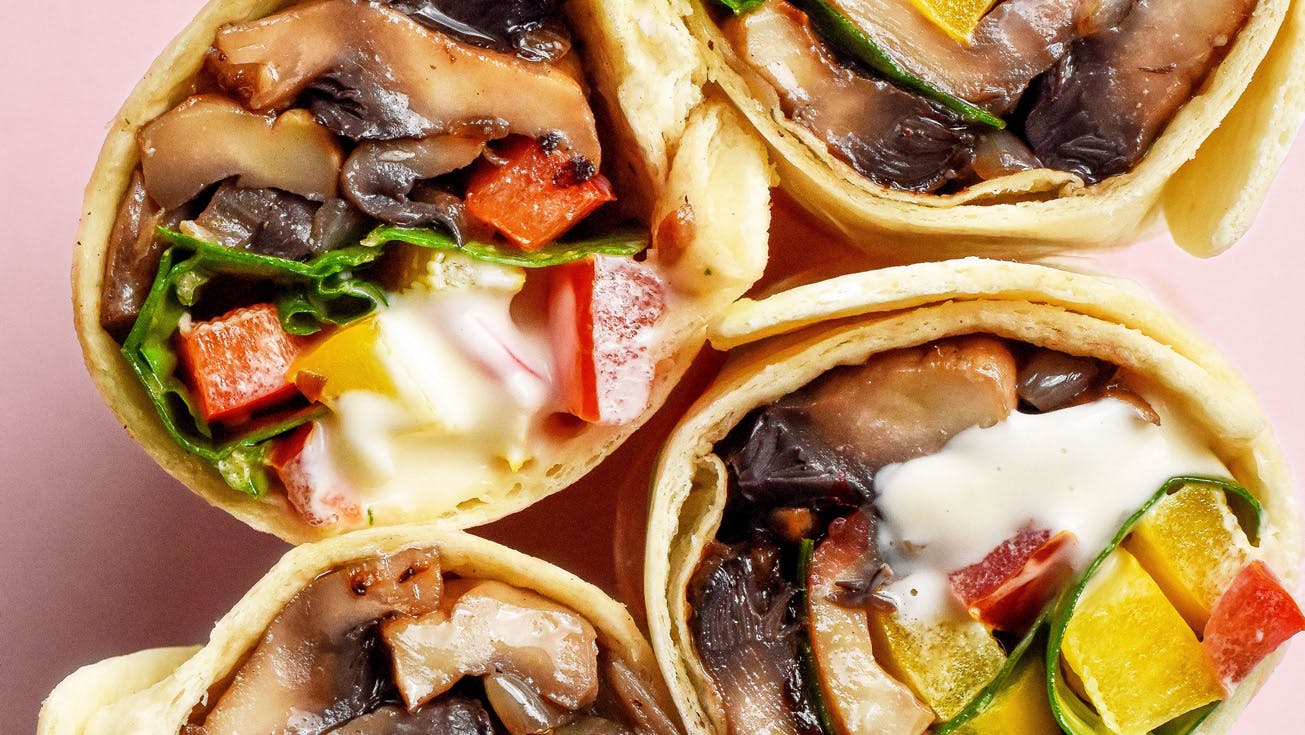 Dinner Ideas:

Fried Rice
Fried rice is here to fulfill all of your take out needs. This deeply savoury tofu fried rice comes together quickly and tastes even better the day after, making it a great left-over candidate. Like a stir fry, it welcomes substitutions and tastes great with whichever vegetables you throw at it — just make sure you adjust the cooking times slightly according to what vegetable you use.
Stir Fry
Stir fries are one of the best things to make when you don't want to spend too long in front of the stove, but you're still after a delicious and satisfying dinner. Use this recipe for a mushroom and ginger stir fry, and tweak it according to what you have on hand. Subbing the mushrooms for other vegetables like green beans, carrots, peppers and red onions and the bok choy for cabbage, spring greens or chard make for equally delicious combinations.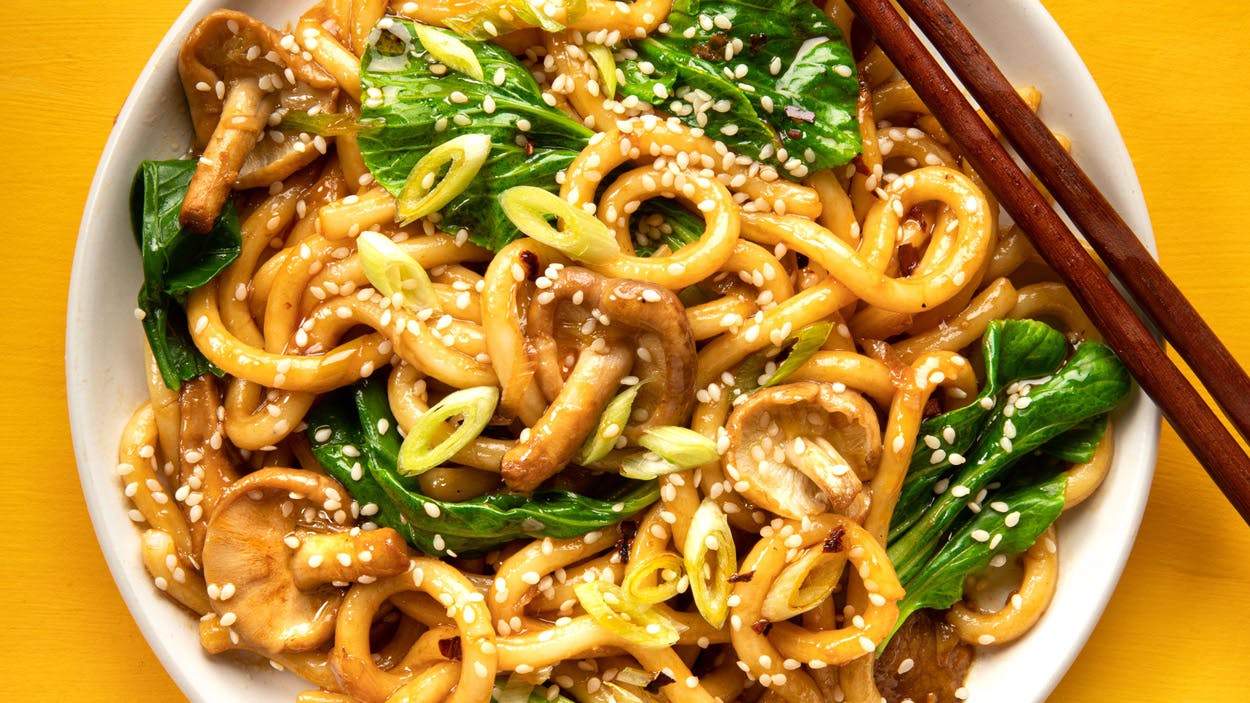 Chilli
This chilli sin carne recipe is just as comforting and rich as the classic and makes for A* leftovers, becoming more flavourful as it sits. It requires just one pot and can be whipped up in under 40 minutes, most of which is hands-off cooking time.

Cheesy Pasta Bake
When you need something extremely comforting and hearty, make this cheesy pasta bake. It's creamy, crunchy and savoury all at the same time and tastes like a hug in a bowl. Enough said.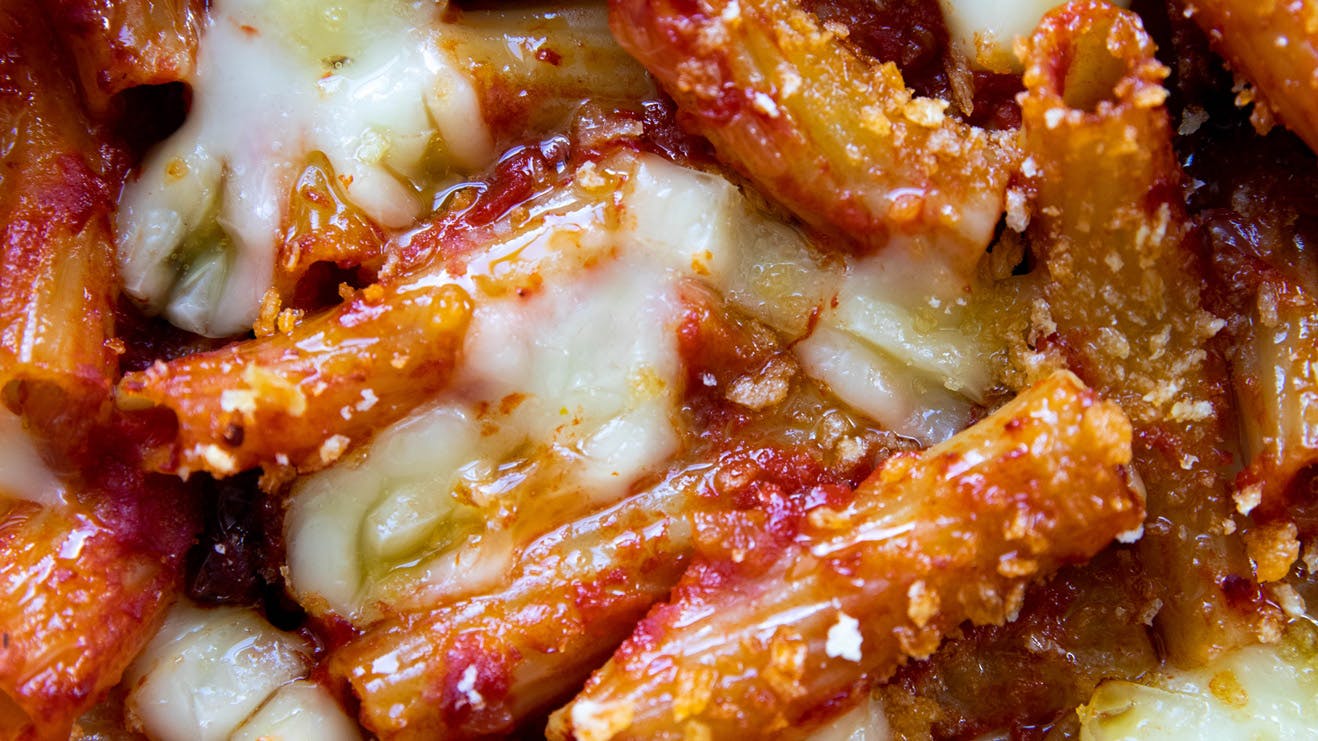 Snack Ideas:

Hummus
We couldn't not include hummus in this weeks' recipe guide. Keep it classic and eat it by the spoonful, or add avocado to make this velvety, light and fluffy avocado hummus.

Flapjacks
They're classics for a reason. These vegan flapjacks are sweet, sharp and nutty and loaded with tangy apricots and pecans. You can keep them plain, or stir in any of your favourite add-ins, from chopped chocolate and coconut flakes, to dried fruit.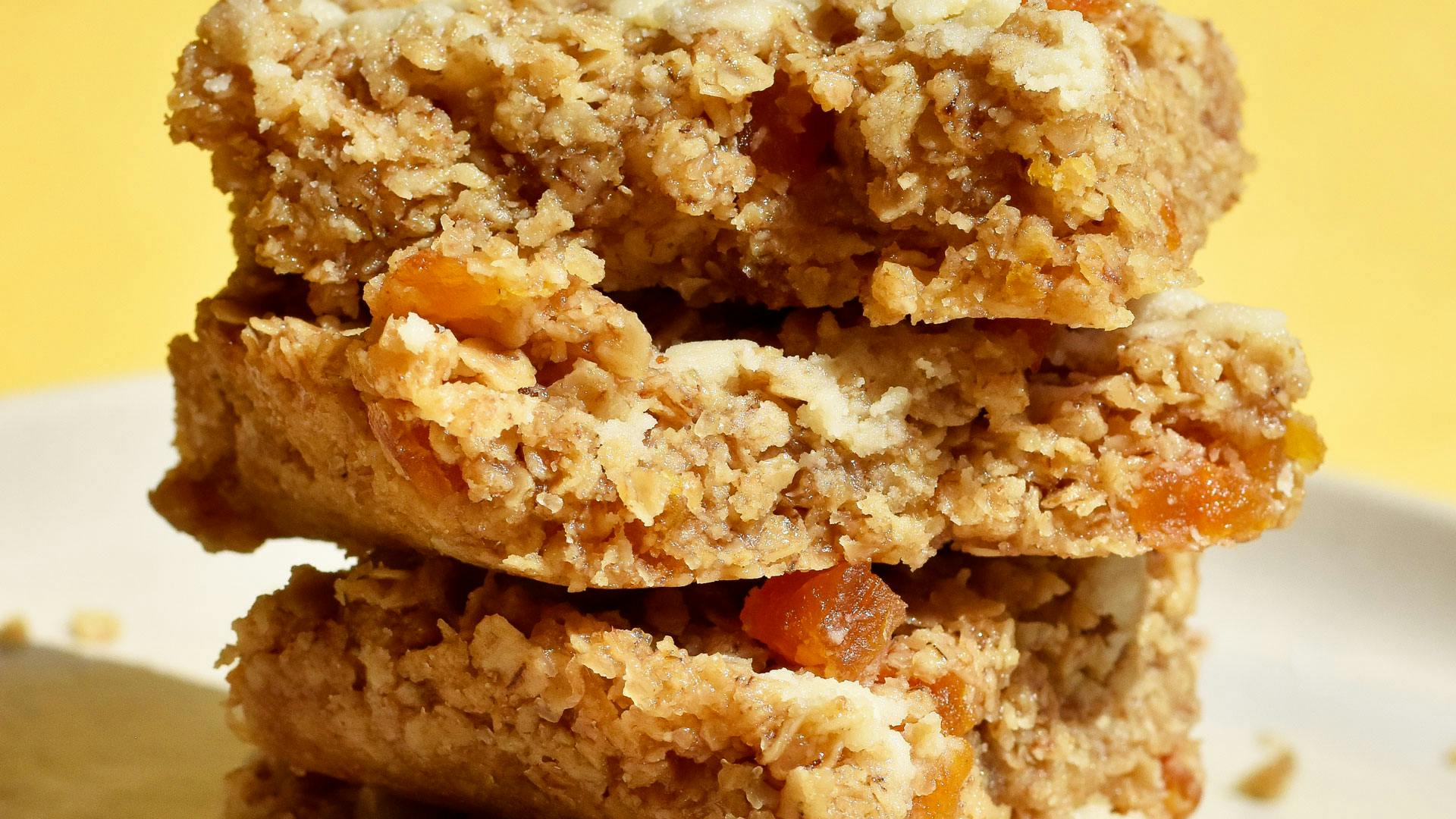 ---
By Valentina Concordia
Valentina is our Food Editor, who dreams up our tasty dishes and recipes for our social channels. She has loads of experience cooking up a storm in Italian kitchens, so it's no surprise she can't live without good-quality olive oil (don't come between her and her olive oil) and fresh pasta.
---
Let us take care of dinner
We help to make eating more plants easy and delicious. Fancy letting us take care of dinner? Check out our delicious meals here.
Shop now